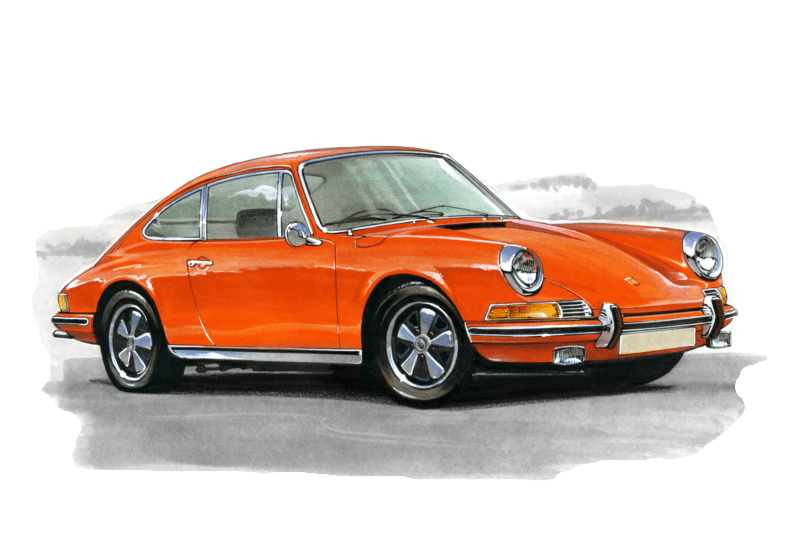 The Porsche 911 is an iconic sports car that has captured the hearts of automotive enthusiasts all over the world. Since its introduction in 1963, the 911 has undergone several transformations and improvements, resulting in multiple generations of the legendary automobile. Let's delve into the rich history of this automotive masterpiece and explore how many generations of the Porsche 911 have been released.
To date, Porsche has launched a total of seven generations of the 911. Each new iteration has built upon the successes of its predecessor, while also incorporating cutting-edge technology and design elements that have made the 911 a symbol of automotive excellence.
1. The Original 911 (1963-1989): The first generation of the Porsche 911 was produced from 1963 to 1989. This groundbreaking model set the blueprint for all subsequent generations, featuring a rear-engine layout and a timeless, curvaceous design.
2. The G-Series (1973-1989): While still part of the first generation, the G-Series, introduced in 1973, brought numerous updates to the Porsche 911 lineup. Key enhancements included impact bumpers, improved handling, and larger displacement engines.
3. The 964 (1989-1994): The second generation, known as the 964, marked a significant technological leap forward for the 911. It featured a more aerodynamic design, improved suspension, and an all-wheel-drive variant for the first time.
4. The 993 (1994-1998): The 993 generation introduced in 1994 was the last to feature an air-cooled engine, making it highly sought after by enthusiasts. It also incorporated a refined design with smoother lines and improved performance.
5. The 996 (1998-2004): The fourth generation, the 996, debuted in 1998 and brought a radical change to the 911's design. It featured a water-cooled engine and a more streamlined appearance, which polarized enthusiasts but increased performance significantly.
6. The 997 (2004-2012): The fifth generation, the 997, further refined the design and engineering of the 911. It included larger wheels, a revised suspension system, and multiple engine options, catering to a wide range of driving preferences.
7. The 991 (2011-2019): The sixth generation, the 991, introduced in 2011, showcased a more aggressive and modern design language. It featured improved fuel efficiency, advanced technology, and enhanced performance, making it one of the most successful iterations of the 911.
8. The 992 (2019-present): The latest and seventh generation of the Porsche 911, the 992, was introduced in 2019. It retained the classic 911 silhouette while incorporating more contemporary styling cues and advanced technological features. The 992 generation saw improvements in performance, handling, and comfort, ensuring that the 911 remains at the pinnacle of the sports car segment.
Through each generation, the Porsche 911 has established itself as the benchmark for sports cars, showcasing Porsche's commitment to innovation, performance, and timeless design. With each iteration, enthusiasts eagerly anticipate the next chapter in the storied history of the 911, further solidifying its place as an automotive legend.