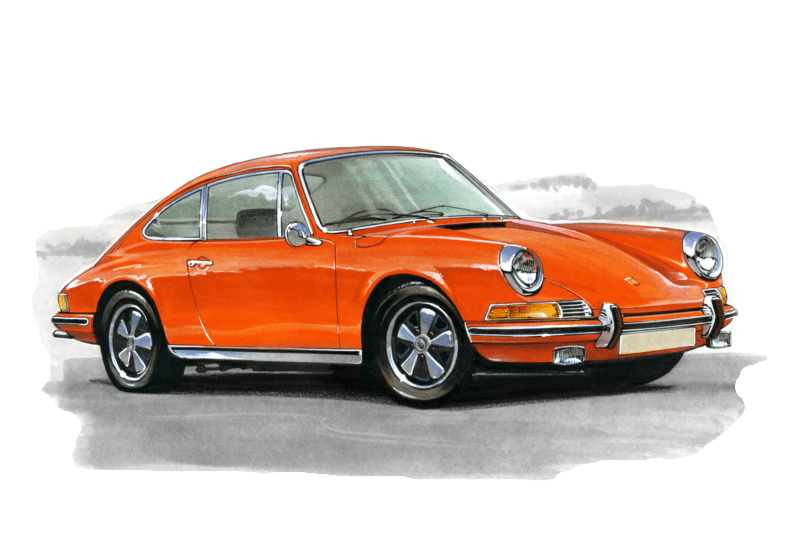 The Porsche 911 is often considered the pinnacle of sports cars, combining stunning performance with luxurious comfort. However, when it comes to seating capacity, the 911 may not be the ideal choice for larger groups or families. Known for its iconic design and exhilarating driving experience, the Porsche 911 offers, surprisingly, only four seats.
Since its inception in 1963, the Porsche 911 has remained a symbol of German engineering excellence and automotive craftsmanship. Over the years, it has consistently evolved and improved, maintaining its reputation as one of the most sought-after sports cars in the world. Yet, despite its many advancements, the Porsche 911 has always stayed true to its original design philosophy, which includes a focus on speed, performance, and agility rather than prioritizing passenger capacity.
The Porsche 911 is designed as a 2+2 sports car, meaning it offers seating for two people in the front and two smaller seats in the rear. While the front seats offer ample space, comfort, and adjustability, the rear seats are relatively compact and best suited for children or extra storage. Adults may find the rear seats lacking in legroom and headroom, making them better suited for short journeys or additional luggage space rather than accommodating passengers comfortably.
It is important to note that the Porsche 911's rear seats are not intended for long drives or extended use. In fact, some models even feature rear seats that can be folded down, providing additional space for carrying larger items. This versatility makes the 911 more practical for everyday use, despite its focus on performance.
Although the Porsche 911's seating capacity may not be the best for accommodating a larger number of passengers, it more than makes up for it in terms of driving dynamics, handling, and sheer driving pleasure. The focus has always been on the connection between driver and machine, resulting in an incredibly engaging driving experience that sets it apart from its competitors.
Overall, the Porsche 911 is a sports car that prioritizes performance and driver enjoyment over passenger capacity. With its luxurious interior and advanced technology, it provides a comfortable and thrilling experience for the driver and a select few lucky passengers. While it may fall short in terms of seating capacity, the Porsche 911 more than makes up for it in terms of its exceptional engineering, iconic design, and pure driving excitement.