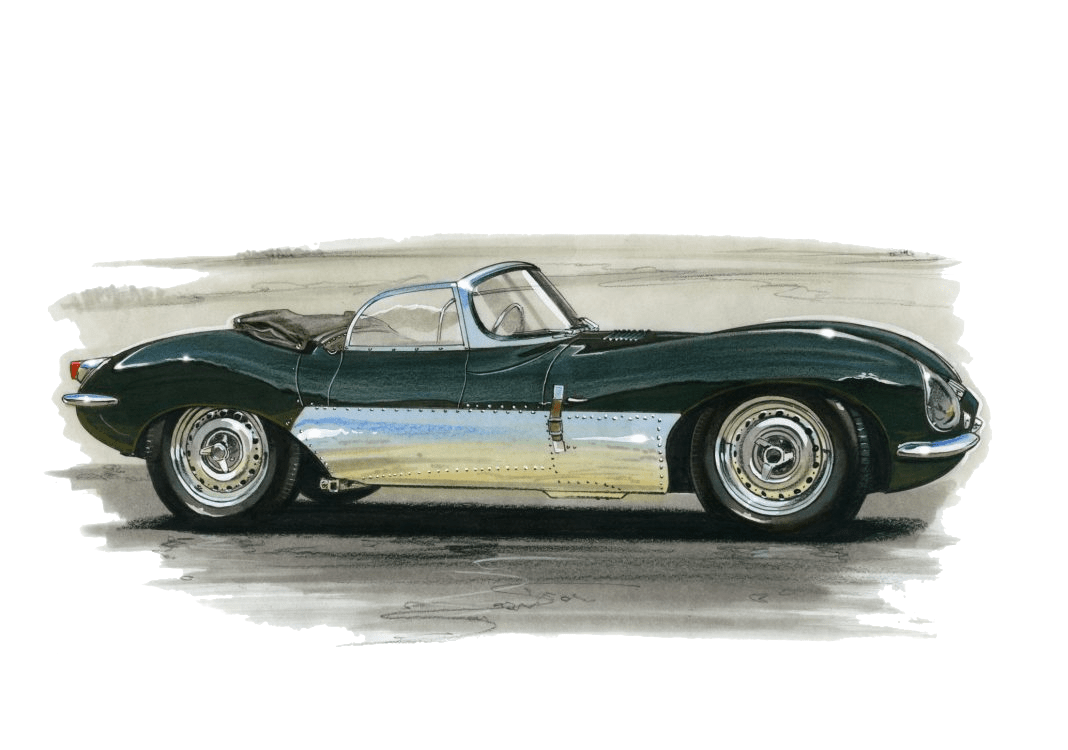 Few cars in history have attracted such a celebrity status as the Jaguar XK SS. In part, the allure was driven by the grand reputation of Jaguar as a luxury marque and in riding the wave of the success of its D-Type that had swept all before it in the world of motorsport. This road-going version of the D-Type introduced in 1957, affectionally known as the Jaguar XK SS, became an object of desire for the rich and famous, particularly in Hollywood. It continues to hold a legendary status among car enthusiasts worldwide.
One of the most high-profile celebrity owners of the Jaguar XK SS was none other than the "King of Cool," Steve McQueen. The famous actor, known for his roles in films such as "The Great Escape" and "Bullitt," purchased his XK SS in 1958 and named it the "Green Rat." McQueen's love for this beautiful machine was not fleeting; he owned the car twice, purchasing it again in 1977 after selling it in 1969.
Another well-known individual who owned a Jaguar XK SS was British motor racing legend Sir Stirling Moss. While Moss is commonly associated with Mercedes-Benz and his spectacular victory in the 1955 Mille Miglia, he actually admired the Jaguar XK SS enough to own one personally. He fell in love with the car due to its incredible performance and the exhilarating experience it provided.
James Coburn, a respected actor known for his tough-guy roles in western and action films, was yet another member of Hollywood royalty who fell for the charms of the XK SS. Coburn's passion for classic cars was well-documented and being a friend of McQueen, their mutual love for the Jaguar XK SS is hardly surprising.
The XK SS made another appearance in celebrity circles with American comedian and TV host Jay Leno, an avid car collector with more than 100 cars in his collection. His XK SS is not just a showpiece but gets regular exercise on the California roads.
Notably, the British industrial magnate, art collector, and philanthropist, Sir Anthony Bamford, is also known to have such a model in his extensive collection of classic cars. He is the owner of JCB, a multinational corporation known for manufacturing equipment for construction and agriculture.
In conclusion, the Jaguar XK SS holds a unique place in the historical landscape of classic cars. Its owners, headlined by world-renowned celebrities like Steve McQueen, Sir Stirling Moss, and James Coburn, have added an extra dimension to its mythos. As Jaguar only produced 16 models of the XK SS, it remains a scarce and valuable collector's item. If a celebrity status in the classic car world exists, the XK SS undoubtedly holds it. Ownership of this symbol of prestige, history, and performance underscores not only an appreciation for automotive art but an understanding of the car's relative importance in the motoring world.