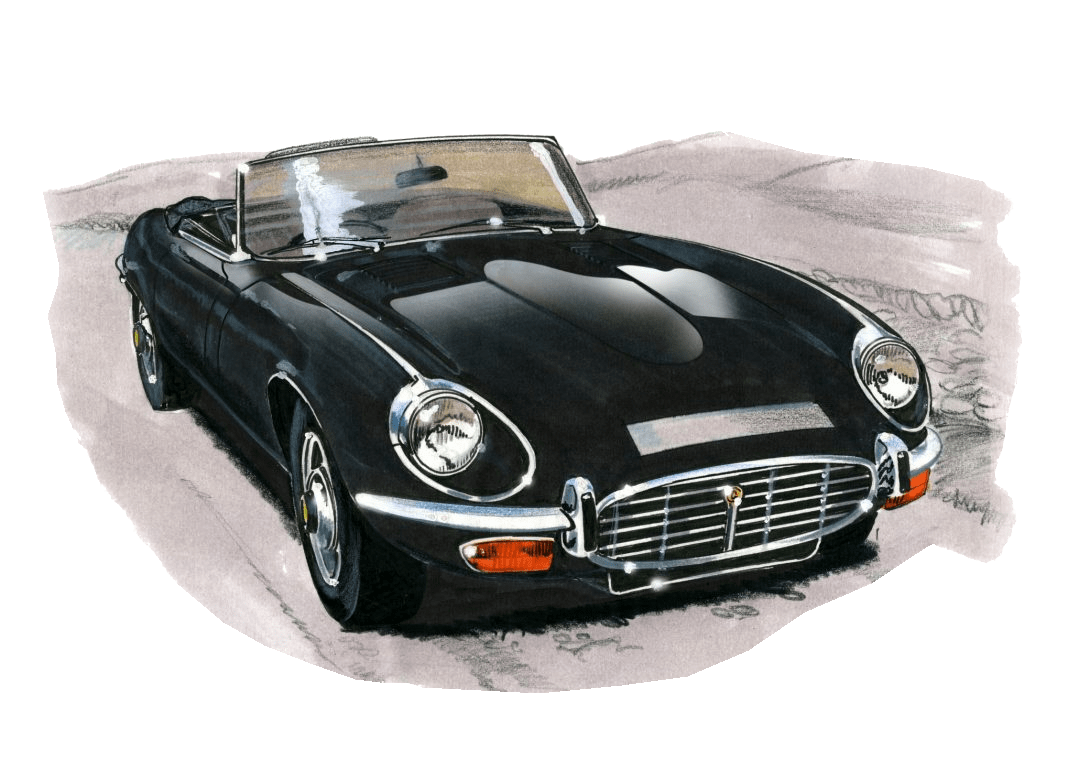 Ever since its inception, the automotive industry has been graced with a multitude of exceptionally designed vehicles. Among these stand some classic sports cars that seem to have won the test of time and have rightfully earned a long-lasting legendary status. One such amazing automobile is the Jaguar E-Type Series III. In this comparative article, we will explore how this vehicular masterpiece compares to other classic sports cars of its generation.
The Jaguar E-Type Series III, often regarded as the quintessential epitome of British automotive engineering, is a vision of strength, speed, and style. Unveiled initially in 1971, the Series III is instantly recognized by its iconic design featuring an elongated bonnet, elegant chrome finishes, and its distinguished V12 engine roar which never fails to turn heads.
When compared to other classic sports cars such as the Ferrari 250 GTO or the Porsche 911, the Jaguar E-Type Series III holds its ground in multiple aspects. Unlike many high-performance sports cars of its time, which often had a rough and raw feel to them, the chic British roadster offered a refined, comfortable ride, an aspect that many car enthusiasts absolutely cherish. Its 5.3L V12 engine provides an impressive 272 horsepower, being in the same league as the Ferrari 275 GTB and Shelby 427 Cobra.
In terms of design, the Jaguar E-Type Series III is excitedly unique. The E-Type is often placed on a pedestal for its unmatched aesthetics, having been described by Enzo Ferrari as "the most beautiful car ever made" – a high praise coming from one of the most renowned figures in the sportscar industry. While models like the Alfa Romeo Spider and Maserati Ghibli have their unique design appeal, the E-type stands out with its aerodynamic design and distinctive headlight housings.
One of the key criteria for comparing classic sports cars is the driving experience they offer. The E-Type Series III, with its independent coil spring rear suspension and wider stance, provides an engaging and buttery-smooth memorable drive. This exuberant driving experience is comparable to other legendary cars like Aston Martin DB5 and Mercedes-Benz 300SL. The E-type also comes with an optional automatic transmission, making it more user-friendly than many of its contemporaries who offered only manual transmissions.
Price and appreciation are other key comparison factors. The E-Type has always had an appeal as being an accessible classic sports car. Its entry price is significantly more reasonable compared to other classics like the Ferrari 250 GTO, which is counted among the most expensive cars ever sold. Moreover, an E-Type in good condition has seen its value appreciating over the years, making it a wise and visually pleasing investment.
Nevertheless, each classic sports car, be it the Ferrari 250 GTO, Porsche 911, or the Alfa Romeo Spider, carries its unique charm and history. Each one is exceptional in its podium and holds a unique allure to distinct automotive enthusiasts. However, the Jaguar E-Type Series III often outshines thanks to its amalgamation of design, performance, affordability, and driving pleasure it offers to its owners. It undoubtedly holds a distinctive rank in the sphere of classic sports car segment, remaining one of the most compelling choices for both collectors and passionate drivers worldwide.
In conclusion, the Jaguar E-Type Series III is not merely a sophisticated speed machine but also a timeless beauty and a memento of British motoring history. When placed in comparison with other classic sports cars, it undeniably holds its own due to its combination of breathtaking design, exceptional performance, relative affordability, and its seamless merging of sports car excitement with grand tourer comfort.
Return to Jaguar E-Type (XKE) Series III