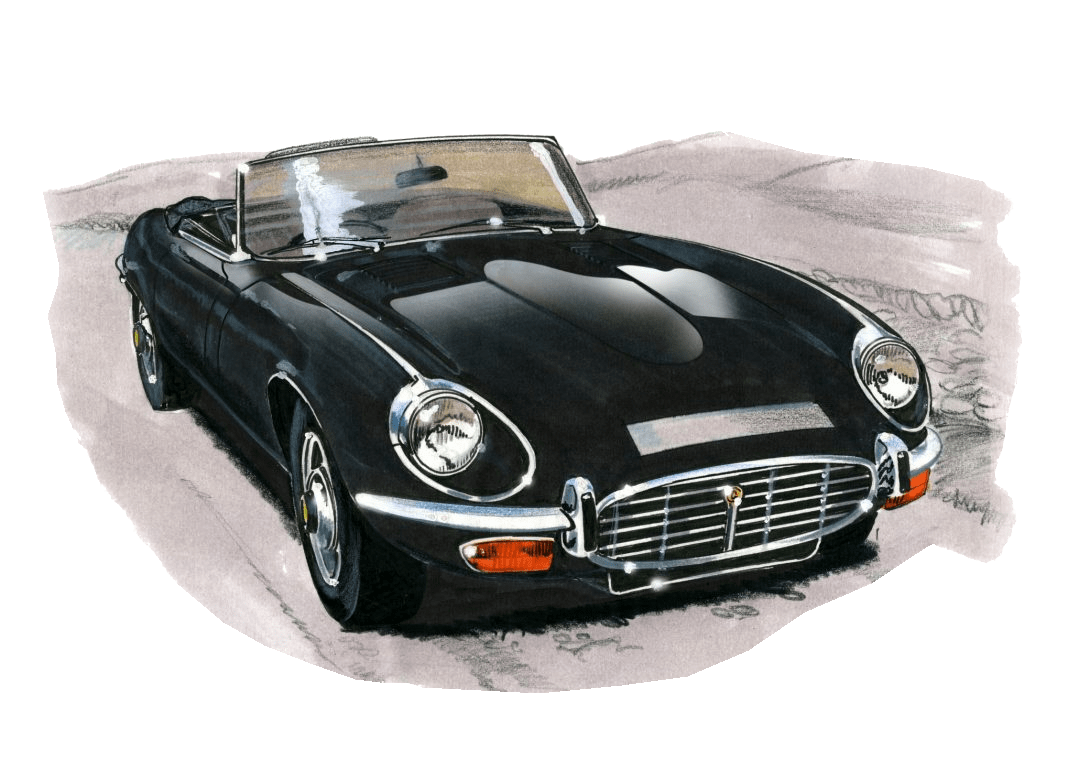 The Jaguar E-Type, or the XKE as it's known in the U.S, is one of the most iconic sports cars ever made. Over the years, the E-Type went through several iterations, out of which one of the most notable was the Series III.
The Series III was launched in 1971, eight years and two iterations after the original E-Type's introduction in 1961. This model was introduced due to a demand for a more refined and comfortable sports car.
Unlike its predecessors, the most significant difference in the Series III was its newly introduced engine. The car was powered by a 5.3-liter V12 engine, replacing the 6-cylinder engines of the Series I and II. This V12 engine could produce a smooth 272 horsepower and a massive 304 lb-ft of torque. It could reach 0 to 60 mph in under 7 seconds and had a top speed of around 150 mph, making it one of the fastest production cars of its day.
The other significant change was the introduction of the long-wheelbase version, which was 9 inches longer than the earlier short-wheelbase models. This allowed for better handling, improved ride comfort, and increased luggage space.
While the exterior of the Series III still kept the iconic shape of the E-Type, it did feature some changes. The most noticeable were the flared wheel arches and the signature grille that was now larger to facilitate better cooling.
The Series III also had more luxury appointments than its predecessors, with better interior quality, comfortable seats, air conditioning, and power steering as standard, reflecting a shift in the market as buyers demanded more comfort in their sports cars.
Despite the significant changes, the Series III was met with a mixed response from the automotive world. Purists felt that the V12 engine and the bigger size had taken away the raw sportiness of the original E-Type.
However, the Series III was popular among buyers, and over its production run from 1971 to 1974, Jaguar produced nearly 15,000 units.
The Series III is recognized as the last authentic E-Type since it was the final model produced before Jaguar discontinued the E-Type line. Today, the E-Type Series III, like all E-Types, is highly prized among classic car collectors and enthusiasts for its unmatched blend of performance and style.
Top questions about Jaguar E-Type (XKE) Series III (FAQ):