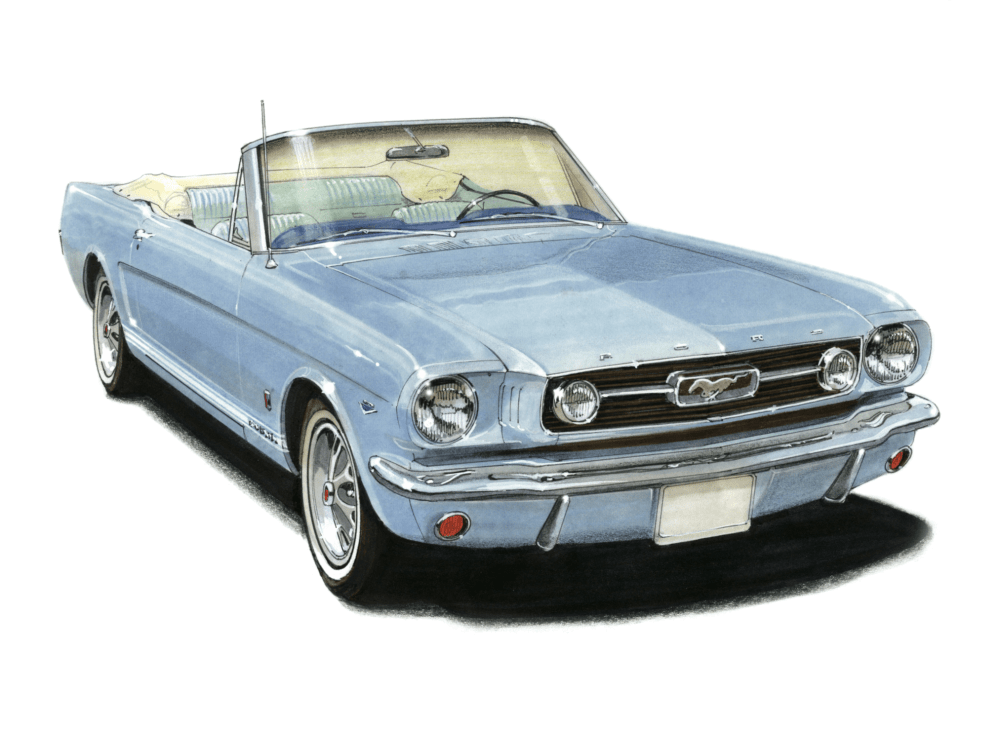 The Ford Mustang has long been an icon in the automotive world, renowned for its sleek design, powerful performance, and storied history. Over the years, this classic American muscle car has captured the hearts of many enthusiasts, offering a thrilling driving experience with each iteration. In the current lineup, Ford has expanded the Mustang range to cater to a wider range of consumers, reflecting the evolving preferences of modern car buyers.
So, how many variants of the Ford Mustang are offered in the current lineup? Well, the answer is not as straightforward as it used to be. In the past, the Mustang lineup primarily consisted of a coupe and convertible option, each with a few engine choices. However, Ford recognized the demand for customization and has revamped the Mustang lineup accordingly.
At present, the Ford Mustang lineup includes six distinctive variants, each with its own unique features and abilities. Let's take a closer look at what each of these variants has to offer:
1. Mustang EcoBoost Fastback/Coupe: This entry-level variant is equipped with a turbocharged 2.3-liter four-cylinder engine, producing an impressive 310 horsepower. It offers a balanced blend of performance, fuel efficiency, and affordability.
2. Mustang EcoBoost Premium Fastback/Coupe: Building on the base EcoBoost variant, the Premium trim adds extra comfort and technology features. It includes leather-trimmed seats, an upgraded infotainment system, and additional driver-assistance features.
3. Mustang GT Fastback/Coupe: Moving up a notch in terms of performance, the GT variant is equipped with a mighty 5.0-liter V8 engine, generating a stunning 450 horsepower. This beast delivers exhilarating power and an aggressive exhaust note.
4. Mustang GT Premium Fastback/Coupe: Similar to the EcoBoost models, the Premium trim on the GT variant adds extra luxury and technological features. This higher-end version features upgrades like premium leather seats, improved audio systems, and advanced safety features.
5. Mustang Mach 1: Reviving a legendary name from the past, the Mustang Mach 1 offers a combination of performance and heritage. It features a 5.0-liter V8 engine with enhanced performance and aerodynamic enhancements, paying homage to its racing pedigree.
6. Mustang Shelby GT500: For those seeking the ultimate performance experience, the Shelby GT500 is the pinnacle of Mustang performance. With an astounding 760 horsepower from its supercharged 5.2-liter V8 engine, this variant is a street-legal track monster, designed to dominate both straightaways and corners.
In addition to these variants, Ford also offers additional optional packages and accessories to further tailor the Mustang to individual preferences. These include performance packages for improved handling, appearance packages for added style, and technology packages for enhanced connectivity.
In conclusion, the current Ford Mustang lineup presents car buyers with a diverse range of variants to choose from. Whether one is looking for an entry-level option, a comfortable cruiser, or a performance-oriented track-focused machine, there's a Mustang variant to suit every taste and preference. With its rich heritage and continuous evolution, the Ford Mustang remains a symbol of American automotive prowess and an enduring favorite among enthusiasts worldwide.