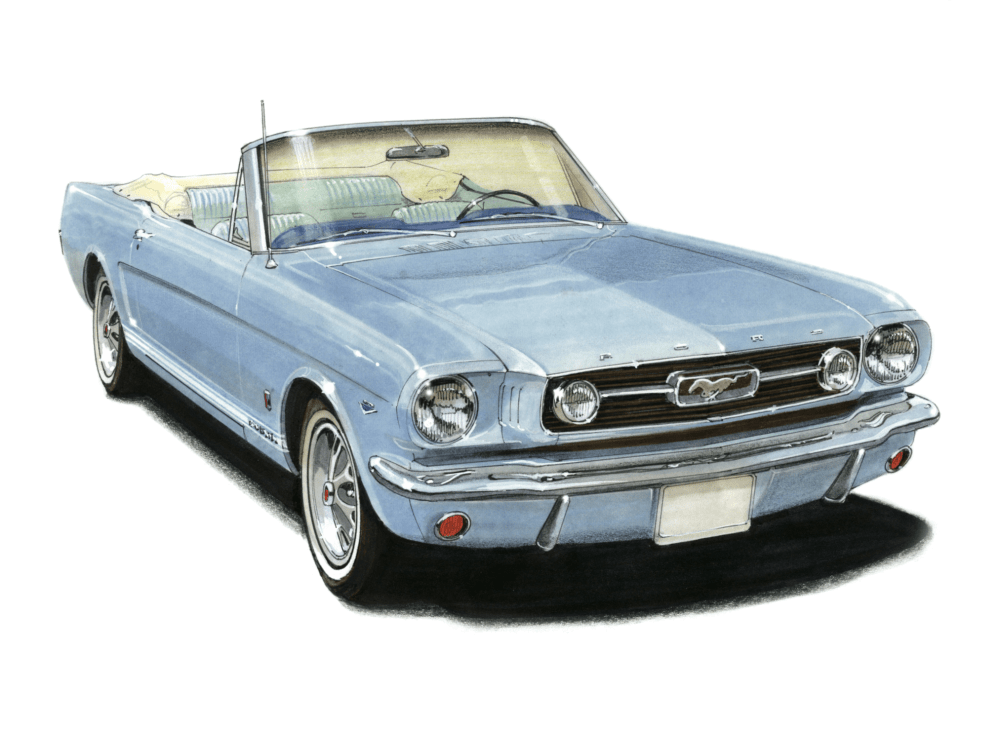 The Ford Mustang holds a distinctive place in American automobile history, being one of the landmark automotive success stories from the mid-1960s. The Mustang stands as the original "pony car" – a class of cars that are performance-oriented, sporty, and compact, with styling cues inspired by sleek horses.
Introduced by the Ford Motor Company on April 17, 1964, at the New York World's Fair, the Mustang was the brainchild of Lee Iacocca. The first model, known as the 1964 ½ model, was an instant hit, smashing sales forecasts and selling over 1 million units in its first two years. This success inspired competitors to rush their own version of 'pony cars' to market, such as Chevrolet Camaro and Pontiac Firebird.
The first generation of the Mustang was produced from 1964 until 1973. Initially, it was available only in two models: a convertible and a coupe. In 1965, the fastback model was introduced. The performance models were introduced in 1965 that included a 289-cubic inch V8 'K-code' engine. In 1967, the car was extensively upgraded with a fresh look and improved specifications.
The iconic Ford Mustang GT was born in 1965, offering a powerful V8 engine, upgraded suspension for better handling, and GT badges. In the same year, the introduction of the Shelby GT350 pushed the Mustang's performance to a higher level. Ford also introduced the luxury model called "Mustang Grande" designed to appeal to a wider audience during the late '60s.
The second-generation Mustang, also known as the "Mustang II," was produced from 1974 to 1978. It was smaller and more economical, a response to the oil crisis of the 1970s. A significant change in this period was the absence of a V8 engine in 1974, but due to consumer demand, Ford reintroduced a smaller V8 engine in 1975.
The third-generation of the Mustang, also known as the "Fox Body" due to its Fox platform, was introduced in 1979, continuing through 1993. Larger and more aerodynamic than its predecessor, it was available in various body styles including coupe, hatchback, and convertible. Fuel efficiency improvement was a major focus during this era, but performance models like the Mustang GT and the introduction of the SVT Cobra in the late '80s kept performance alive for the Mustang brand.
By 1980, the Mustang had become an integral part of American culture and had built its reputation as a quintessential American muscle car. The first generation models, and in particular, variants like the GT and Shelby GT350/500 remain highly sought-after collector's items today.
Top questions about Ford Mustang (FAQ):