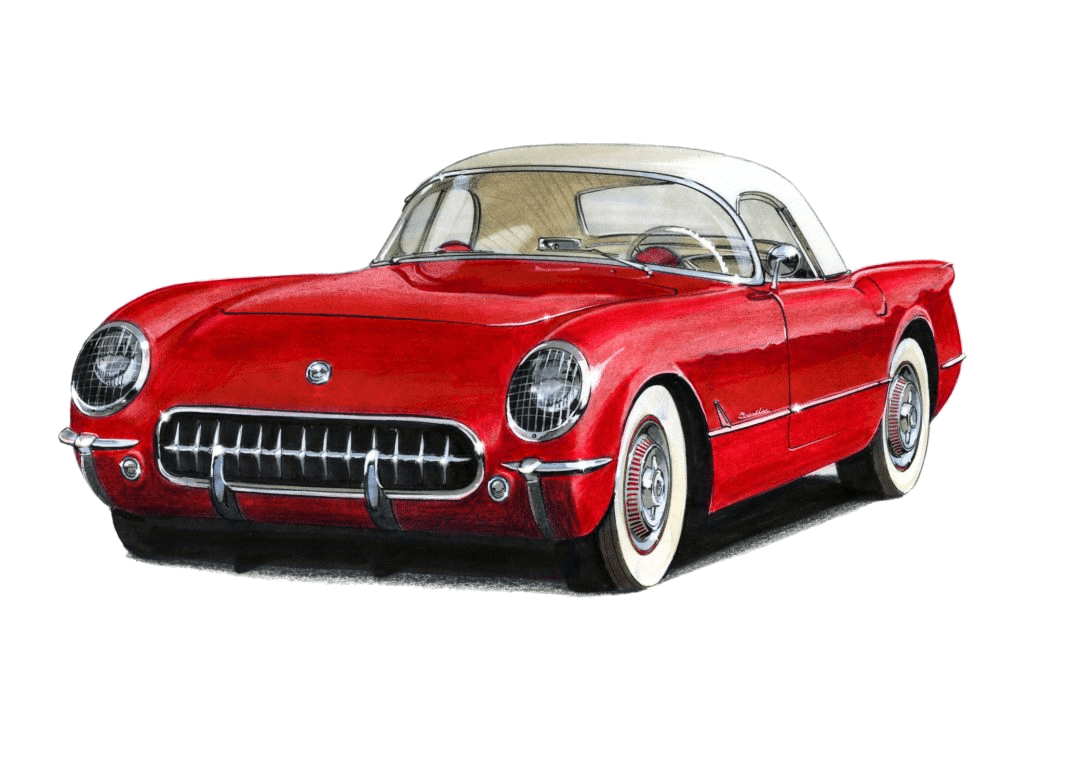 The Chevrolet Corvette has long been regarded as a symbol of American automotive performance. With its sleek design and powerful engine, the Corvette has captured the hearts and imaginations of car enthusiasts worldwide. One burning question that often arises when discussing this iconic sports car is how much horsepower the current base model produces. Let's delve into the details and find out.
The current base model of the Corvette, known as the Corvette Stingray, packs an impressive punch under its hood. Introduced in 2020 as a mid-engine sports car, it marked a significant departure from the traditional front-engine layout that had defined the Corvette for generations. This new arrangement allowed Chevrolet to push the boundaries and unlock even greater performance potential.
Powering the 2021 Corvette Stingray is a 6.2-liter V8 engine, the familiar heart and soul of this American sports car. However, this is no ordinary V8. It is a naturally aspirated engine that utilizes advanced technologies such as direct fuel injection and variable valve timing to deliver exceptional performance.
In terms of horsepower, the current base model Corvette Stingray produces an impressive 490 horsepower. But that's not all. Chevrolet also offers an optional Z51 Performance Package that enhances the output to a staggering 495 horsepower. This additional power boost propels the Corvette Stingray to even greater heights, pushing it into supercar territory.
To put this level of horsepower into perspective, the base model Corvette Stingray is capable of reaching 0 to 60 mph in just 3.0 seconds when equipped with the optional Z51 Performance Package. This impressive acceleration time places it in the league of some of the world's most renowned supercars, challenging the likes of the Porsche 911 and the Audi R8.
What sets the Corvette Stingray apart from its competitors is not only its raw power but also its affordability. With a starting price of around $60,000, the base model Corvette Stingray is significantly more accessible than most high-performance sports cars on the market. This value proposition makes it an attractive option for those seeking a thrilling driving experience without breaking the bank.
It's worth noting that Chevrolet continuously strives for innovation and improvement. In the future, we may see even more powerful iterations of the Corvette, with rumored hybrid and electric variants in the pipeline. These developments are a testament to Chevrolet's commitment to pushing the boundaries of automotive performance and cementing the Corvette's position as an enduring icon.
In conclusion, the current base model Corvette Stingray boasts an impressive 490 horsepower, further increased to 495 horsepower with the optional Z51 Performance Package. With its remarkable acceleration and affordable price point, the Corvette Stingray continues to captivate enthusiasts and solidify its status as a true American sports car legend.