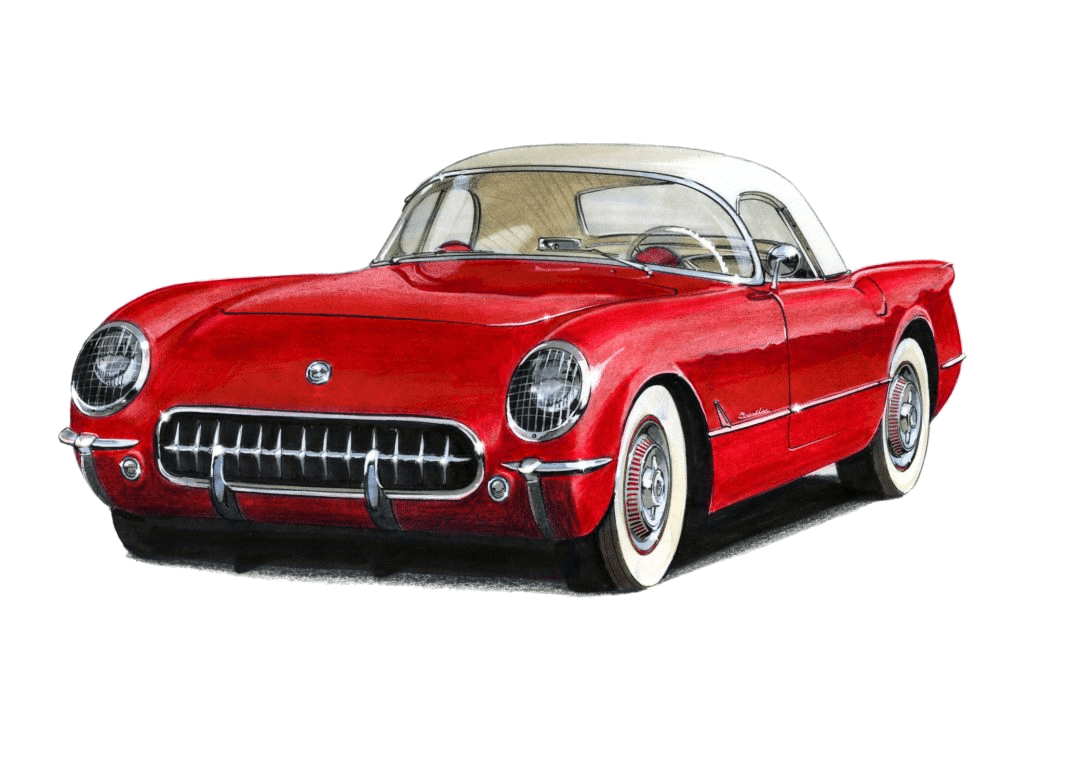 The Chevrolet Corvette, commonly referred to as the "Vette" was introduced to automobile enthusiasts in 1953 as a concept vehicle. The vehicle's popularity at the General Motors Motorama event in New York resulted in full-scale production commencing six months after the show.
The first model was a convertible, featuring a 150 horsepower inline six-cylinder engine, two-speed automatic transmission, and was only available in Polo White. Only 300 units were produced the first year and they were assembled by hand.
In the push to increase the Corvette's performance, Chevrolet introduced its first V8 engine in 1955. By 1957, this car came with fuel injection, effectively increasing its horsepower.
The second generation (C2) was introduced in 1963 and ran through 1967, it included the popular Sting Ray model. The C2 was known for its assertive design, featuring a tapering rear deck and hideaway headlights.
In 1968, the third generation (C3) emerged with a drastically different design inspired by the Mako Shark II concept car, production of this model ran till 1982.
The fourth generation (C4), produced from 1983 to 1996, featured an entirely new chassis, and modern, streamlined styling. The much-loved ZR1 model, with its increased horsepower, was released in this generation.
In 1997, the fifth-generation (C5) featured even more advanced technology and performance enhancements. The C5 models offered better fuel efficiency, more power, and improved handling.
The sixth-generation model (C6) was introduced in 2004 and made until 2013. This generation brought back the exposed headlights, which were missing since the 1962 model.
The seventh-generation Corvette (C7), introduced in 2013, and produced until 2019, was widely lauded for its performance and technology and featured modern design cues from earlier models.
Eight generations later, in 2020, Chevrolet introduced the latest model in the Corvette lineage, the C8. In a historic move, this model was designed with a mid-engine layout, making it the first production Corvette with this feature.
Throughout its history, the Chevrolet Corvette has become an American icon due to its innovative design, impressive performance, and affordability relative to other performance cars, holding a special place in the hearts of car enthusiasts worldwide.
Top questions about Chevrolet Corvette (FAQ):