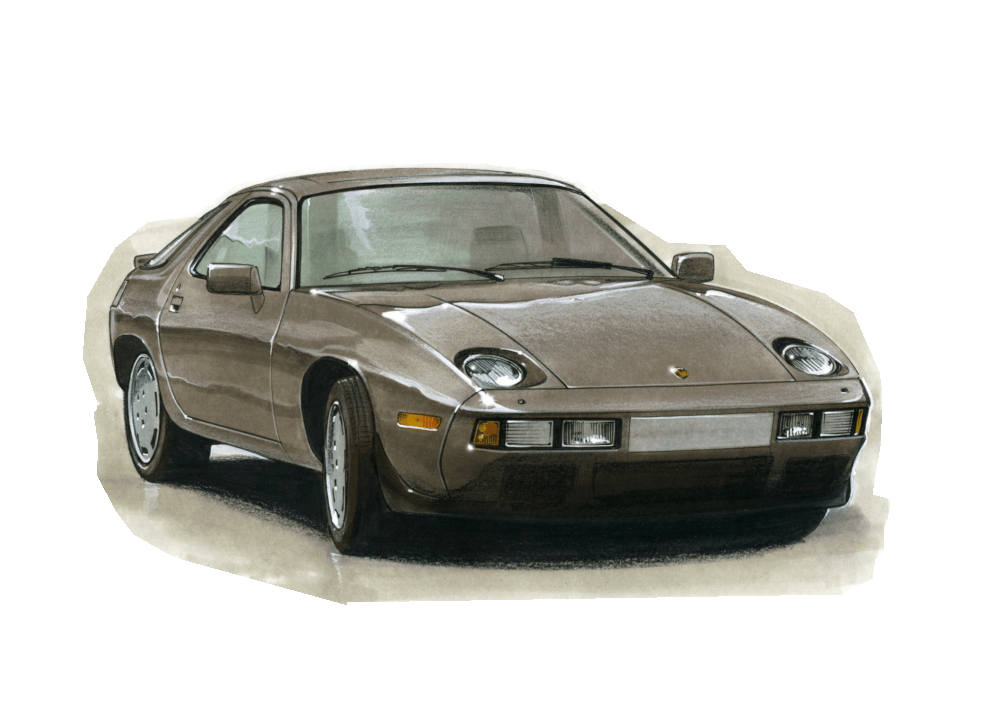 The Porsche 928, a grand tourer produced by the German automobile manufacturer Porsche AG, made a significant impact on the automotive world with its front-engine, rear-wheel drive design – a departure from the traditional rear-engine layout of Porsche.
The 928's creation began in the mid-1970s as part of Porsche's plan to create a luxury grand tourer that could serve as an alternative to the 911, Porsche's flagship model. The idea was to create a more refined, comfortable car that would be easier to handle on the road than the 911.
Launching at the 1977 Geneva Motor Show, the 928 won critical acclaim for its innovative design, futuristic look, and luxurious features. It stood apart with its unique round headlamps, which were made to pop up when in use but remained concealed when not needed. Furthermore , the car had a V8 engine, making it the first production car from Porsche with such a configuration.
In 1978, the Porsche 928 won the prestigious European Car of the Year award, making it the only sports car ever to win. This victory indicated the impressive design and engineering capabilities of the 928 despite its sports car characteristics.
The 928 went through several iterations throughout its life. The 928 S, introduced in 1980, had upgrades such as a larger 4.7 L engine, front and rear spoilers, and wider wheels and tires.
Porsche released the 928 S4 in 1987, introducing notable amendments that included a refreshed body design and a 5.0 L,32-valve V8 engine with substantially improved performance. This model could reach impressive speeds of up to 165 mph, making it one of the fastest cars of the time.
In 1992, Porsche launched the 928 GTS, the last and most developed version of the 928. The GTS model featured a more powerful engine, larger brakes, wider rear wheel arches and updated styling.
The production of the Porsche 928 ended in 1995. Although it was intended to replace the 911, the sports car enthusiasts' loyalty to the 911's design and performance ensured that the 911 remained in production, and the 928 was retired.
Despite this, the 928 made a considerable impact during its nearly two-decade-long production run. The grand tourer attracted a different kind of buyer to the Porsche brand due to its unique blend of luxury, power, and cutting-edge design. Its value and respect amongst classic car collectors continue to grow.
Top questions about Porsche 928 (FAQ):