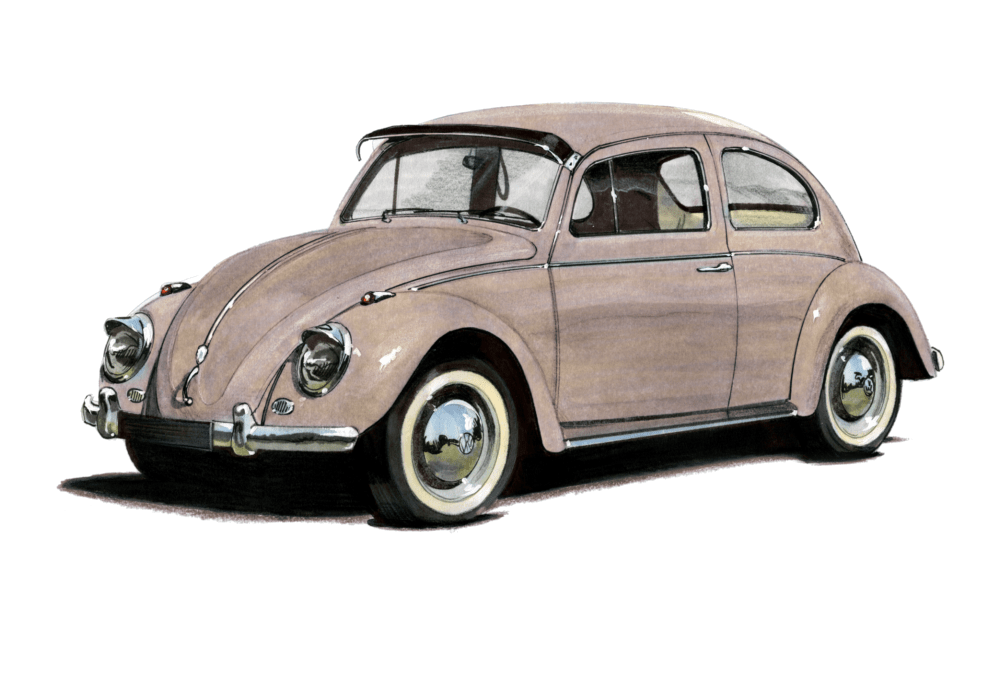 The Volkswagen Beetle, an iconic car model that was part of the Volkswagen lineup for seven decades before its discontinuation in 2019, captured the fascination of millions of drivers worldwide with its rounded silhouette, fun personality, and an array of color options. Volkswagen was not shy about offering an exciting palette of colors for the Beetle that changed across its generations, allowing drivers to select a vehicle that perfectly matched their personality and style.
Let's explore the myriad color options that VW offered for the Beetle.
Firstly, for those preferring a classic look, the Volkswagen Beetle provided traditional color options such as the always-in-fashion Pure White. This choice projects a refined, clean look to the Beetle. Another conventional option incorporated by Volkswagen was the Deep Black Pearl, exhibiting a sleek and professional footprint.
For those wanting something slightly off-beat, there was the Tornado Red. It is a vivacious and spirited shade that immediately catches the eye on the road, reflecting the dynamic character of the Beetle. Moreover, the Platinum Gray added a touch of sophistication to the Beetle's profile, a color that falls somewhere between the light and dark spectrum.
The Beetle wasn't just about classic and urbane colors, though. It embraced its playful heritage with a range of color options that were as unique as the car itself. One of the most requested options was Habanero Orange, an energetic hue that perfectly complemented the Beetle's fun personality. Additionally, Silk Blue Metallic offered a different take on the color blue, giving a special edge to the Beetle's attractive design.
In select models, VW offered more exotic hues. The very unique Stonewashed Blue had a vintage appeal that harkened back to the Beetle's yesteryears and the Final Edition models of the Volkswagen Beetle were available in special colors like Safari Uni and Stonewashed Blue Metallic.
The rich spectrum of color options didn't stop at the exterior. Inside, the Beetle was also available in a variety of interior color options such as the Titan Black or the elegant Beige, providing customers the ability to customize the car even further.
The availability of the color options often depended on the specific model year and trim level of the Beetle; some colors might have been limited to specific editions or model years.
The Volkswagen Beetle's range of color options perfectly displays the personality and versatility of this iconic vehicle. The car allowed drivers to express themselves, offering them the chance to pick a shade that resonally personally. From standard whites and blacks to vibrant reds, oranges, and blues, the Volkswagen Beetle remained true to its roots while also evolving with the times. Buyers were given an expansive palette to make what is already a distinctive vehicle even more individual. So, even though production of new Beetles ceased in 2019, the classic car's colorful spectrum continues to wow enthusiasts on roads worldwide.