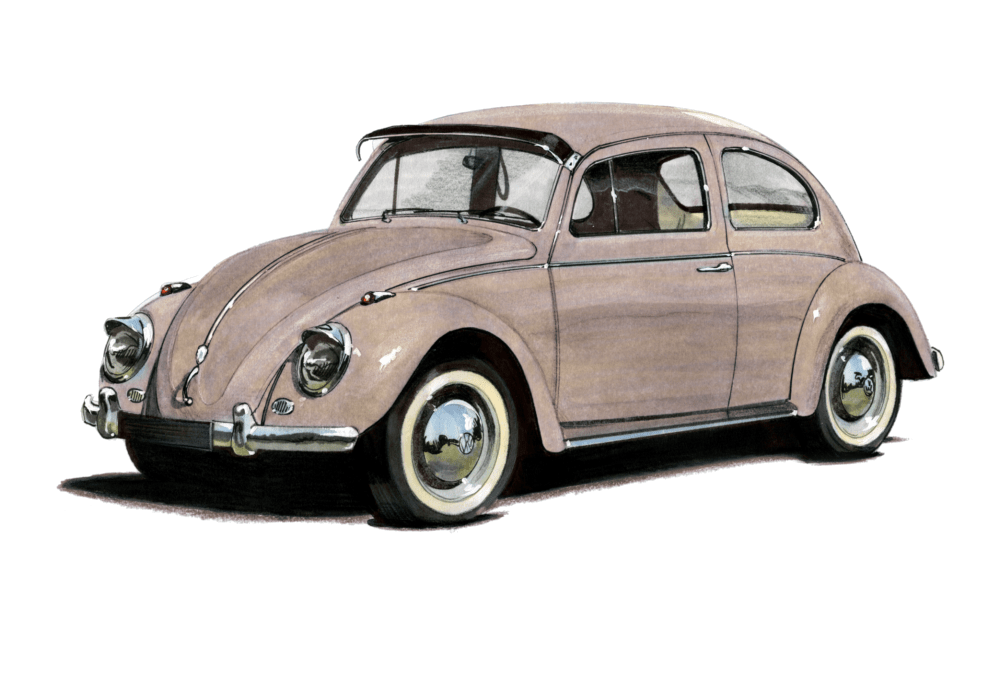 The Volkswagen Beetle, or the VW Type 1 as it was officially known, is one of the most iconic and recognizable cars globally. Its unique design and cultural influence marked it as a symbol of simplicity, reliability, and freedom for many generations.
The concept of the Beetle can be traced back to the early 1930s with the idea of a "people's car" or "Volkswagen" in German. The famed automotive engineer Ferdinand Porsche was commissioned by Adolf Hitler to design a mass-producible, affordable vehicle his citizen could enjoy.
The production of the Beetle began in 1938 at its new factory in Wolfsburg, Germany. However, the car's mass production was interrupted due to World War II; during the war, the factory shifted to military vehicle production.
Post-war in 1945, the British Army took over the Volkswagen factory to restart Beetle production under the control of British officer Major Ivan Hirst. The first post-war Beetles were mostly used for military purposes.
By 1946, the factory was producing 1,000 cars a month, marking the beginning of the Beetle's rise to popularity. In 1949, the first Beetle arrived in the United States, imported by businessman Ben Pon Sr. Initially, it was met with little enthusiasm as Americans favored larger vehicles, but its popularity slowly grew due to its reliability and affordability.
The milestone of 1 million manufactured Beetles was achieved in 1955, and by 1960, the Beetle was the top-imported automobile in the United States. In 1968, sales of VW Beetles exploded following the famous 'Herbie the Love Bug' movie where a 1963 Beetle model starred.
The Super Beetle, which included upgrades like a new front suspension and more trunk space, launched in 1971. The changes appealed to consumers, and the Beetle continued to sell well.
The production of the Beetle ceased in Germany in 1978 due to declining sales, although it continued to be produced in South America. On July 30, 2003, the final original VW Beetle rolled off the production line at Puebla, Mexico, marked with a "Última Edición" (Final Edition) badge.
Over the course of its history, more than 21 million Beetles were produced, making it one of the best-selling cars of all time. The classic VW Beetle left a lasting iconic footprint on the car industry with its distinct shape and the cultural impact it made worldwide. It fostered a sense of nostalgia and earned a unique place in the annals of automobile history.
Top questions about Volkswagen Beetle (FAQ):