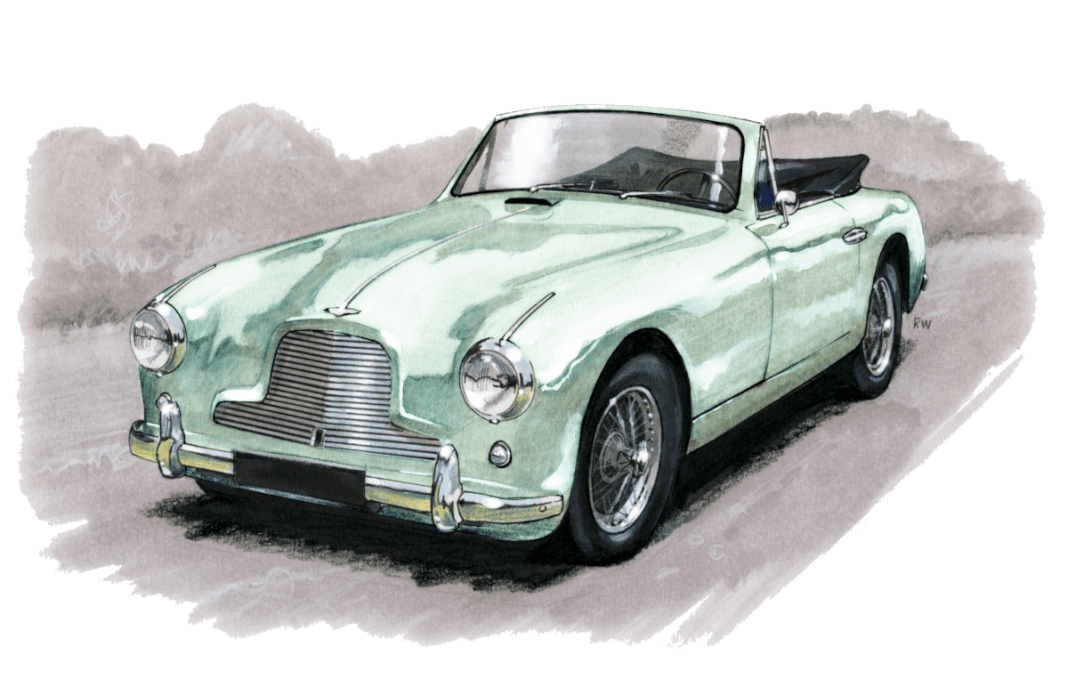 The Aston Martin DB2 is a luxury sports car produced by the British automobile manufacturer Aston Martin from 1950 to 1953. It was the company's first post-war offering and served as the successor to the pre-war DB1 model. The DB2 was designed by Frank Feeley, featuring a sleek and aerodynamic bodywork.
Under the hood, the Aston Martin DB2 was powered by a 2.6-liter Lagonda inline-six engine, which was capable of producing around 105 horsepower. The engine was mated to a four-speed manual transmission, and the car had a top speed of about 120 mph (193 km/h). The DB2 also had independent front suspension, a live rear axle, and hydraulic drum brakes for superior handling and stopping power.
The Aston Martin DB2 was lauded for its elegant and timeless design, with its distinctive grille and flowing curves. It represented a significant departure from the pre-war models and helped establish Aston Martin as a manufacturer of high-performance luxury vehicles. The DB2 was also a successful racing car, with notable victories in various motorsport events, including the 24 Hours of Le Mans.
Over the course of its production, the DB2 underwent a few updates and refinements. In 1953, Aston Martin introduced the DB2/4, which featured a 2+2 seating configuration, larger bumpers, and improved interior amenities. The DB2/4 paved the way for future Aston Martin models that would offer more space and comfort for passengers.
While the production numbers for the Aston Martin DB2 were relatively low, with only 411 units built, its influence on the brand's future models cannot be understated. The DB2 laid the foundation for the iconic DB series, which continues to be produced by Aston Martin to this day. Its combination of performance, style, and exclusivity has made the DB2 a highly sought-after classic car among automotive enthusiasts and collectors alike.