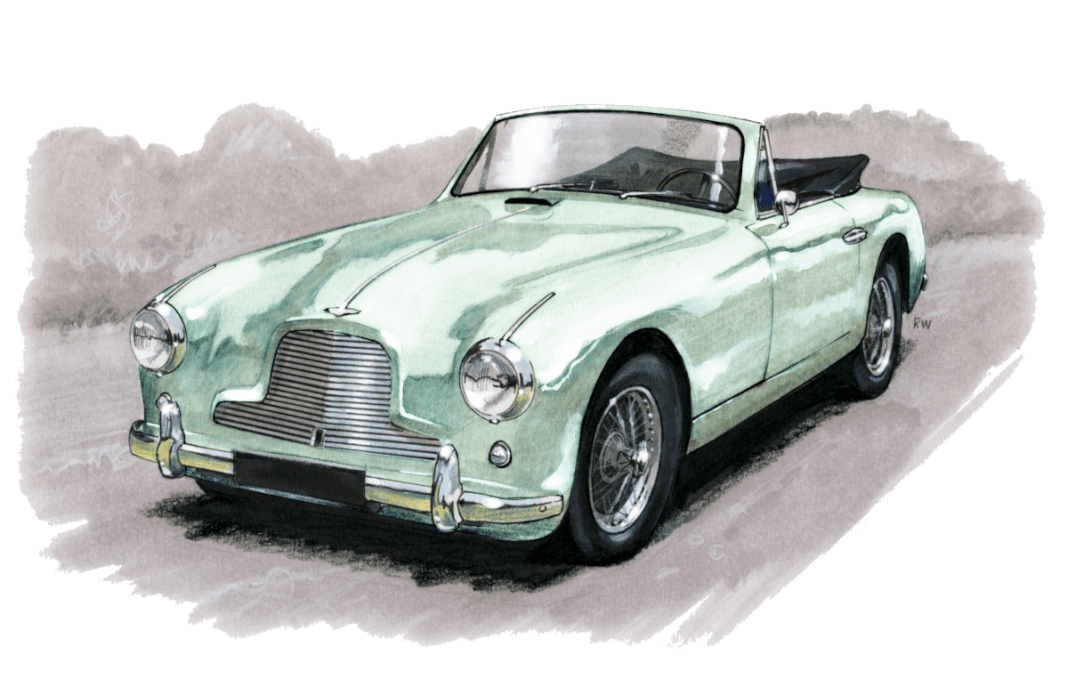 The Aston Martin DB2 is a model steeped in history, tracing its roots back to the early 1950s. It was a significant model for the British car manufacturer, Aston Martin, marking a departure from the previous 2-liter sports model it replaced, as well as the beginning of a successful line of "DB" models that are still being produced today.
David Brown, the DB in DB2, had acquired the Aston Martin Company in 1947. Brown, an industrialist, had also purchased Lagonda Motors, which had developed a more advanced, straight-six, dual overhead cam engine under the stewardship of W.O. Bentley. It was this 2.6-liter engine which powered the new DB2.
The car was officially launched in 1950 at the New York Auto Show. It had less of a "sports car" look and more of a "grand tourer" (GT) aesthetic, with a closed coupe body style that was known as the "fastback." This was a significant departure from the open, two-seater design of the previous 2-liter sports models.
In addition to its new engine, the DB2 featured a more aerodynamic design, largely due to Frank Feeley who was Aston Martin's key designer at the time. The DB2 was also distinguished by its curvy silhouette, oversized grille, and a hatchback-style rear door, which was a novelty in that era.
A drophead coupe model joined the lineup in 1952. The DB2 was also made available in a Vantage version that developed more power. The performance was impressive enough to convince those with substantial funds that the DB2 was worth it, particularly successful sportsmen and the rich and famous who were won over by its blend of looks, speed, and image.
The brand earned a good amount of prestige and recognition with the DB2 especially in racing circuits. It played a major role in establishing Aston Martin as a serious performance marque at the famous Le Mans 24hr races in France. The DB2's finest Le Mans moment came in 1951 when two models finished 5th and 6th overall.
The DB2 also differentiated itself with better fuel management by the introduction of the then relatively new fuel feed system to British motor manufacturing – fuel injection.
Production of the DB2 model ended in 1953, with more than 400 units having been produced. It was succeeded by the DB2/4, which was an evolution of the DB2 design, incorporating minor design changes and more versatility by introducing a 2+2 seating layout.
The DB2 was a decisive moment in Aston Martin's history. It was the car that effectively established the brand as a maker of high-quality, high-performance GT cars, a reputation it still enjoys today. Despite their age, DB2s are sought after and cherished by classic car collectors and Aston Martin enthusiasts around the world.
Top questions about Aston Martin DB2 (FAQ):