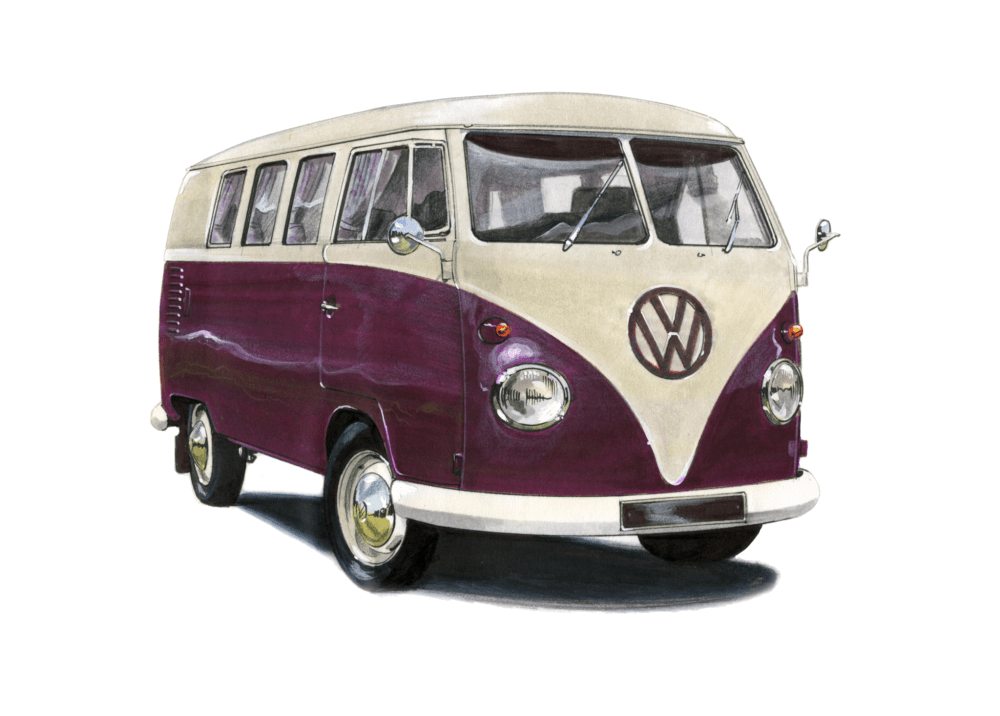 The Volkswagen Campervan T1, also known as the Volkswagen Transporter or Volkswagen Bus, is a classic vehicle that rose to prominence in the 1950s and 60s. It is widely recognized and adored for its distinctive design, which exudes both functionality and a unique charisma.
To fully appreciate the unique dimensions of the Volkswagen Campervan T1, it's essential to understand the time in which it was made. The mid-20th century was a period of increasing embrace of the automobile culture, not just as a means of transportation but also as a facilitator of new lifestyle possibilities. For many, the Volkswagen Campervan T1 epitomized this lifestyle, serving as an icon of freedom and adventure, offering a novel way of traveling and even living.
In terms of dimensions, the Volkswagen Campervan T1 is not a large vehicle by modern standards, but it is certainly notable for its efficient use of space. The T1 model measures approximately 4.28 meters, or roughly 14 feet in overall length, and 1.74 meters, or around 5.7 feet, in width. Despite these seemingly modest dimensions, the T1 ingeniously provides enough space for passengers, cargo, or even a small living area.
The vehicle's length and width, coupled with its smart design, make it an impressively roomy and comfortable vehicle, capable of accommodating a range of purposes. One can fit in various paraphernalia, from camping gear to surfboards, without hassle. Moreover, with certain modifications, it can even house a small bed, a sink, and a gas stove, converting it into a mobile home for enthusiasts of life on the road.
These modest but efficient dimensions are a part of what makes the T1 model so distinctive and memorable. They have also influenced the design of larger, more modern campervans, many of which strive to maintain the compact, versatile aesthetic that the T1 has made synonymous with the campervan lifestyle.
In conclusion, the Volkswagen Campervan T1's length and width, while humble, denote a smart design philosophy that prioritizes efficiency and versatility. Despite being smaller than many of its modern counterparts, the T1 is a beloved classic, its size offering both charm and practicality. It serves as a symbol of an era and continues to capture the imaginations of those who long for the romance of the open road.
Return to Volkswagen Campervan T1