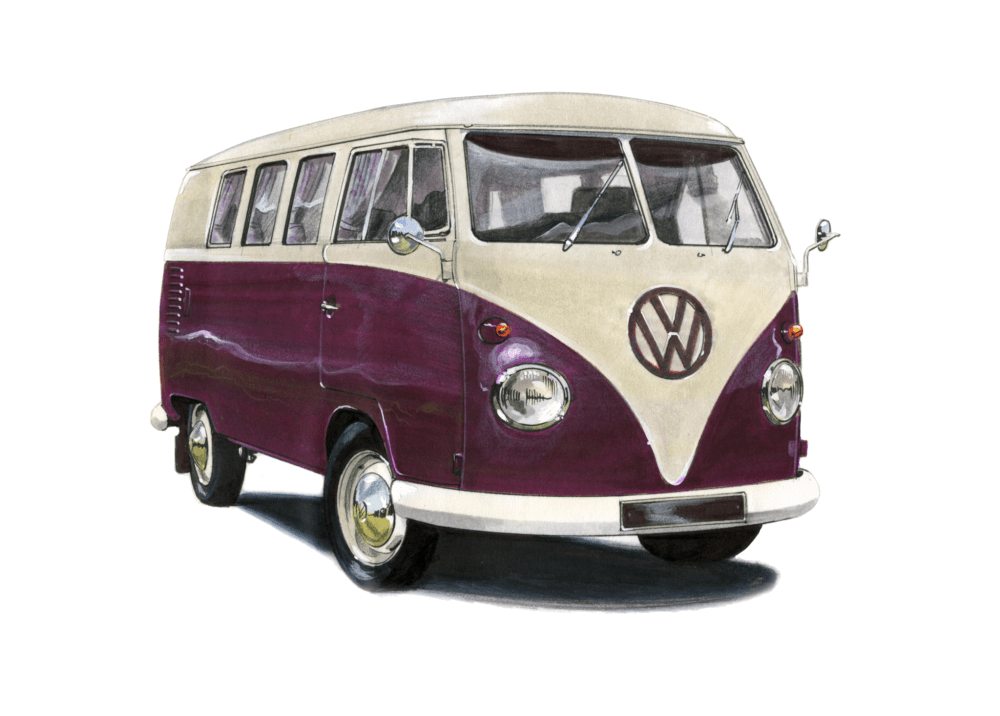 The Volkswagen Campervan T1, also known as the "VW Bus," possesses a significant place in the history of the automobile industry. It originated in the post-World War II period when the German economy was gradually recuperating from the effects of the war.
The idea for the bus was born out of utility. In 1947, a Dutch import dealer by the name of Ben Pon sketched a concept of a van based on the chassis of a Volkswagen Type 1 – more commonly known as the VW Beetle. This sketch laid the foundation for the VW Campervan T1.
Full production of the T1 began in 1950 in Volkswagen's Wolfsburg factory. The initial models, unofficially referred to as "barndoors" due to the enormous rear engine cover, were extremely basic, conceived with practicality and affordability in crosswinds, and not aesthetics or comfort.
The T1 was powered with a rear-mounted 1.1 L, 25 horsepower, air-cooled boxer engine, directly pulled from the contemporary Beetle. It had a maximum load-carrying capacity of 750 kg and a flexible cargo area.
In 1952, the "Samba" or "Sunroof Deluxe" was introduced. This model featured 23 windows, including 8 panorama windows integrated into the roof, a fabric sunroof, and skylight windows. This made the Samba popular and it is one of the most sought-after versions today.
In 1963, Volkswagen stopped using the "barndoor" design and produced a new version with a smaller engine lid. The engine size was increased to a 1.5L, and the T1 also received a significant brake upgrade.
The VW Campervan T1 was a revelation for the era, making travel, camping, and transportation accessible to the masses. It became synonymous with the counter-culture movement and road-tripping, and its retro-style has a strong appeal even today.
The Campervan T1 production continued until 1967, after which it was succeeded by the T2. Despite this, the T1 holds a special place in the automobile history for its unique design, utility, and undeniable charm. Today, well-preserved T1 models have become collector's items and are considered symbols of the 1960s generation.
Top questions about Volkswagen Campervan T1 (FAQ):