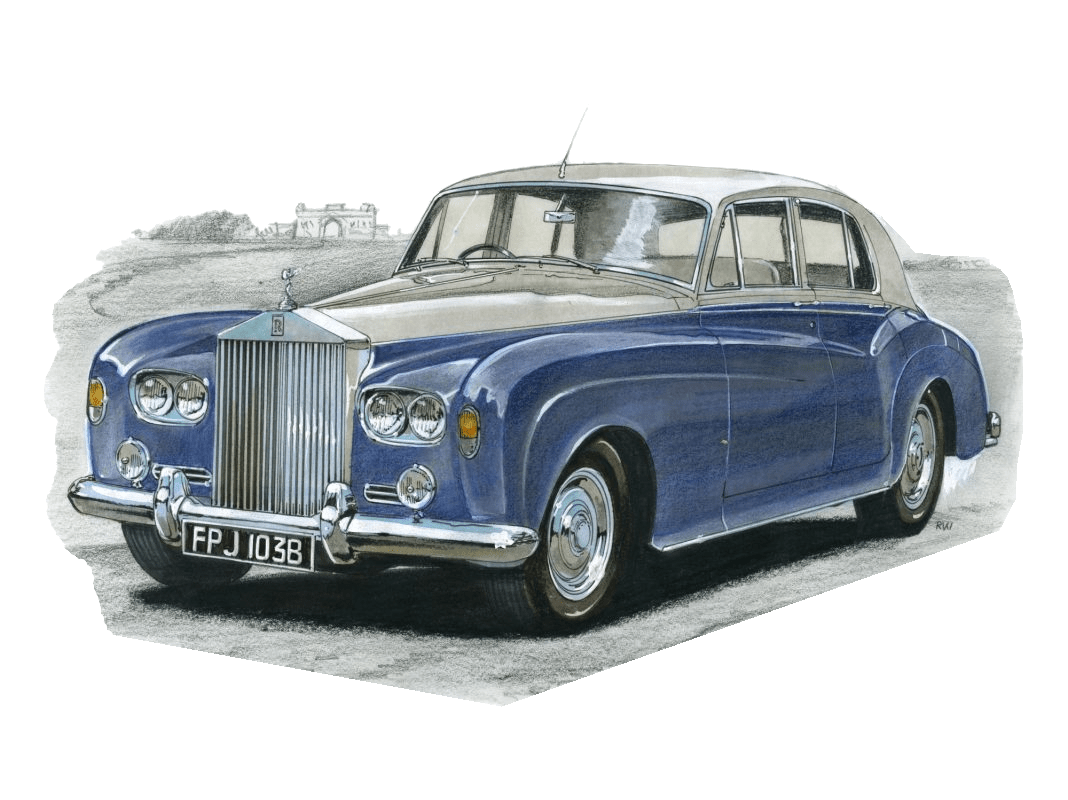 The Silver Cloud III is undeniably one of the most revered models from the automobile giant and luxury car manufacturer, Rolls-Royce. Manufactured between 1955 and 1966, the Silver Cloud III enjoyed immense popularity among car enthusiasts of that time, with its total production reaching more than 230 units. A significant part of the charm of the Silver Cloud III lies in its decadent interior styling. The impressive, graceful, and lavish materials used predominantly in the interior of the Silver Cloud III aptly showcase the refined aesthetic Rolls-Royce has always been known for.
Primarily, high-quality wood served as one of the integral components in the interior designing of the Silver Cloud III. Recognizing that a car's interior needs to exude a feeling of warmth, richness, and timeless elegance, Rolls-Royce opted for meticulously selected veneers made from original burr walnut wood. Meticulously handcrafted, these veneers were polished to a high gloss and used predominantly across the dashboard, window frames, and door caps, delivering an aura of sophistication and elegance.
Another material that featured predominantly is the top-grade, Connolly leather, a must-have in luxury vehicles of such caliber. Renowned for its remarkable softness, durability, and aroma, Connolly leather graced the seats, door panels, armrests, and certain portions of the dashboard. These hides were remarkable for their ability to age gracefully while maintaining an allure of prestige.
Additionally, the carpets and headliner of the Silver Cloud III were made of premium quality, hand-picked wool. These plush wool carpets added a flare of extravagance and served to enhance the comfort level of the vehicle. They were complemented with mohair or West of England cloth, traditionally used for the headlining.
Brass and chrome were the chosen metals for the interior fittings and fixtures. The characters of these metals– the sheen of brass and the mirrored finish of chrome– infused a unique authenticity and classic finesse in the cabin of the Silver Cloud III. They were prominently visible on handles, knobs, switches, and other fixtures.
At a time when its competitors were leaning towards synthetic materials, Rolls-Royce chose to stay true to its reputation of using natural materials, thus ensuring unmatched refinement and elegance.
To sum it up, the Silver Cloud III is a testament to Rolls-Royce's undying commitment to luxury, comfort, and sophistication. The materials used predominantly in the interior of this iconic vehicle- namely burr walnut wood, Connolly leather, premium wool, brass, and chrome- not only provided a luxurious aesthetic but also upheld the brand's philosophy of offering uncompromised quality. The Silver Cloud III remains a perfect illustration of the timeless charm and elegance synonymous with Rolls-Royce.
Return to Rolls Royce Silver Cloud III