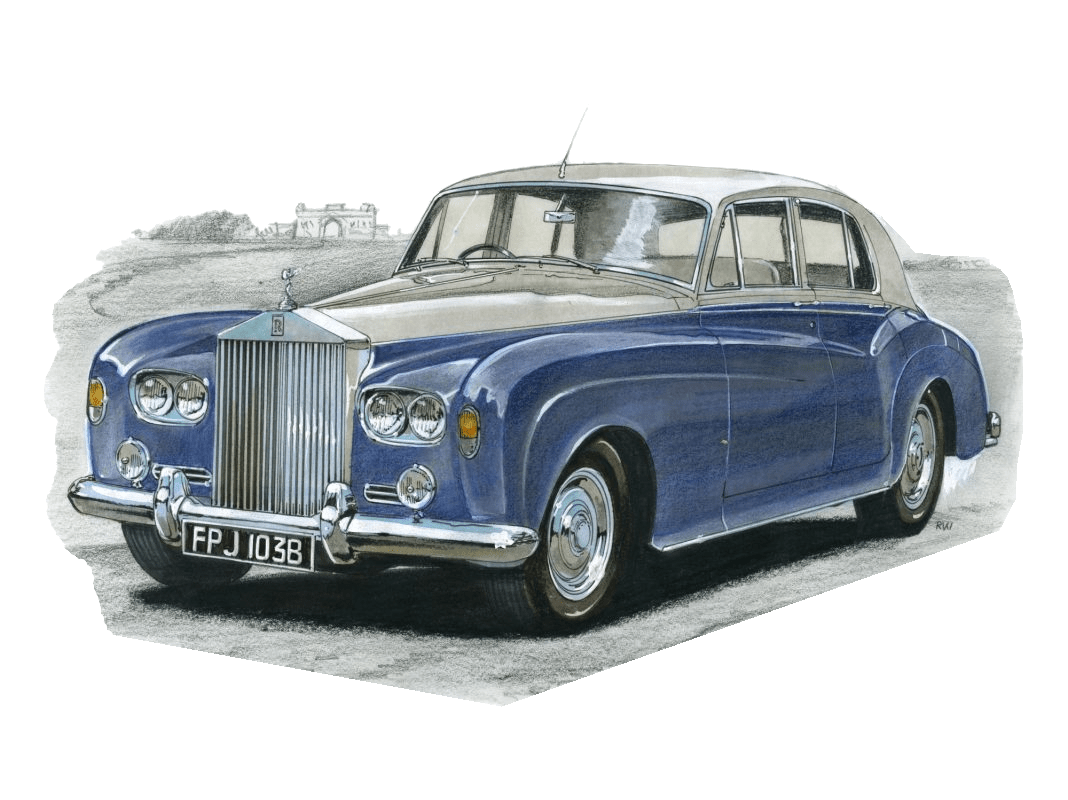 The Rolls-Royce Silver Cloud III is a classic luxury car that signifies a period of transition and high prestige within the British car manufacturer's history. It was produced from 1963-1966 and served as the last traditional and separately-chassied Rolls-Royce before the shift to a monocoque construction with the Silver Shadow model.
The Silver Cloud III was the final evolution of the Silver Cloud series, which had begun in 1955. It carried visual and performance improvements compared to its predecessors, the Silver Cloud I and II.
Visually, the most notable modification of the Silver Cloud III was at the front. The headlamps were grouped in a quad layout with a slightly lowered bonnet line and radii, giving the vehicle a more refined and modern outlook. The remodelled rear incorporated re-positioned tail lights contributing to its elegant aesthetic.
In terms of performance, the Silver Cloud III featured an upgraded version of Rolls-Royce's 6.2-litre V8 engine. The engineers increased the compression ratio and added larger carburettors which boosted the power output by approximately 7%. This resulted in improved speed and acceleration, ensuring the heavy body of the Silver Cloud III could maintain smooth and powerful performance.
The interior of the Silver Cloud III continued the brand's high standards of comfort and luxury. Fitted with lush leather seats, polished woodwork, and high-quality carpeting, the vehicle was the epitome of comfort. To maximize convenience, additional technological features like electric windows were included.
The Rolls-Royce Silver Cloud III was released with regular four-door saloon, a long-wheelbase version which added an extra four inches of legroom, and various two-door variants (convertibles and coupes) finished by coachbuilders such as Mulliner Park Ward and James Young.
A total of 2,044 units of the Silver Cloud III were built, marking the end of an era of the spacious, grand, and traditionally-styled Rolls-Royce motor cars that dated back to the marquee's inception.
Today, the Silver Cloud III has a firmly established place in classic car heritage, with its stylish designs and robust performance making it a prized asset for car connoisseurs and collectors worldwide.
Top questions about Rolls Royce Silver Cloud III (FAQ):