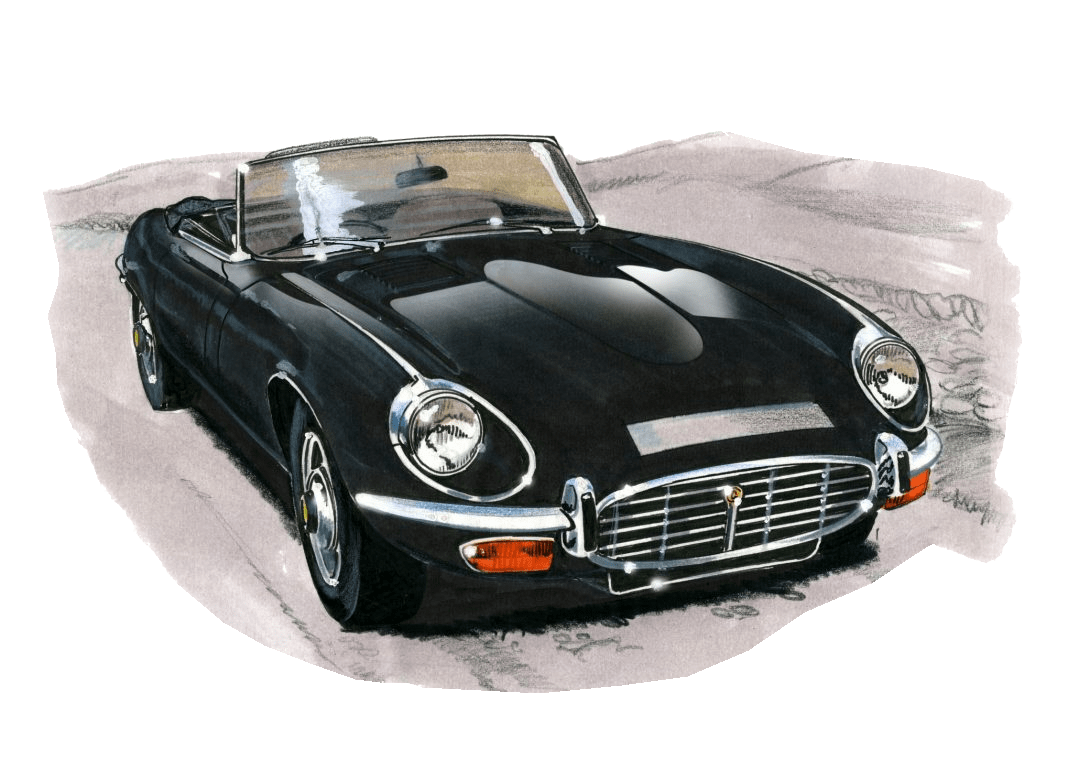 The Jaguar E-Type is an iconic automobile that symbolizes the marriage between art and mechanization. Considered one of the most sublime creations of the 20th century, it was classified as a British cultural icon, and it has been a desirable model for car enthusiasts across the globe. Among various editions of this classic model, the Jaguar E-Type Series III is particularly noteworthy, particularly due to the pivotal engine that lies at its heart—a 5.3-liter V12 engine.
The Jaguar E-Type Series III was launched in 1971 and remained under production until 1975. This new iteration bore several distinct attributes, though it is perhaps best epitomized by its large and power-infused engine that set it apart from its predecessors.
The Series III housed an all-aluminum 5.3-liter V12 engine. Offering an impressive 272 horsepower and married to a smooth-shifting, four-speed manual transmission (although a three-speed automatic was also available as an option), this engine delivered an unprecedented level of performance. It was capable of accelerating from 0 to 60 mph in less than seven seconds and could reach a top speed of approximately 150 mph. This made the Series III one of the fastest production vehicles of its time and firmly established the E-Type as a dominant force in the realm of grand touring sports cars.
The V12 engine stood out for several reasons. Firstly, it was Jaguar's first engine that wasn't a version of the emblematic XK inline-six engine. This innovative V12 was established to provide increased power and ensure a smoother ride, all while maintaining an exigent level of fuel efficiency. The engine came equipped with Zenith-Stromberg carburetors as a standard feature, and Lucas OPUS electronic ignition—a cutting-edge development in the early '70s.
The Series III was the vehicle that introduced this exceptional engine to the world. Prior to this, the E-Type had been powered by a 4.2-liter inline-six. But as the E-Type evolved into a larger, more luxurious vehicle—in part to cater to the American market—there was a demand for increased power. And this 5.3-liter V12 engine was Jaguar's emphatic response.
Ironically, despite the enhanced power, the Series III was not as sporty as its predecessors. Apart from the engine, the Series III underwent other significant design changes, including a longer wheelbase, upgraded brakes, power steering, and a more comfortable interior, which, while making it a more enjoyable and luxurious ride, made it slightly less sporty.
What the 5.3-liter V12 engine did, however, was to provide the Jaguar E-Type Series III with a glorious, powerful roar—a sound that has since been synonymous with Jaguar vehicles. It added an element of beastly charm to a car already known for its stunning beauty.
In conclusion, the engine of the Jaguar E-Type Series III is a testament not only to the evolution of automotive design and technology but also to the enduring love for power and performance in car enthusiasts. The 5.3-liter V12 engine became a fantastic addition to the grandeur of the E-types and helped reinforce Jaguar's reputation as a manufacturer of high-performance, luxury vehicles. Undeniably, this powerful engine remains a significant part of the E-Type Series III, continuing to captivate automotive aficionados worldwide with its sophisticated blend of power, smoothness, and quintessential Jaguar roar.
Return to Jaguar E-Type (XKE) Series III