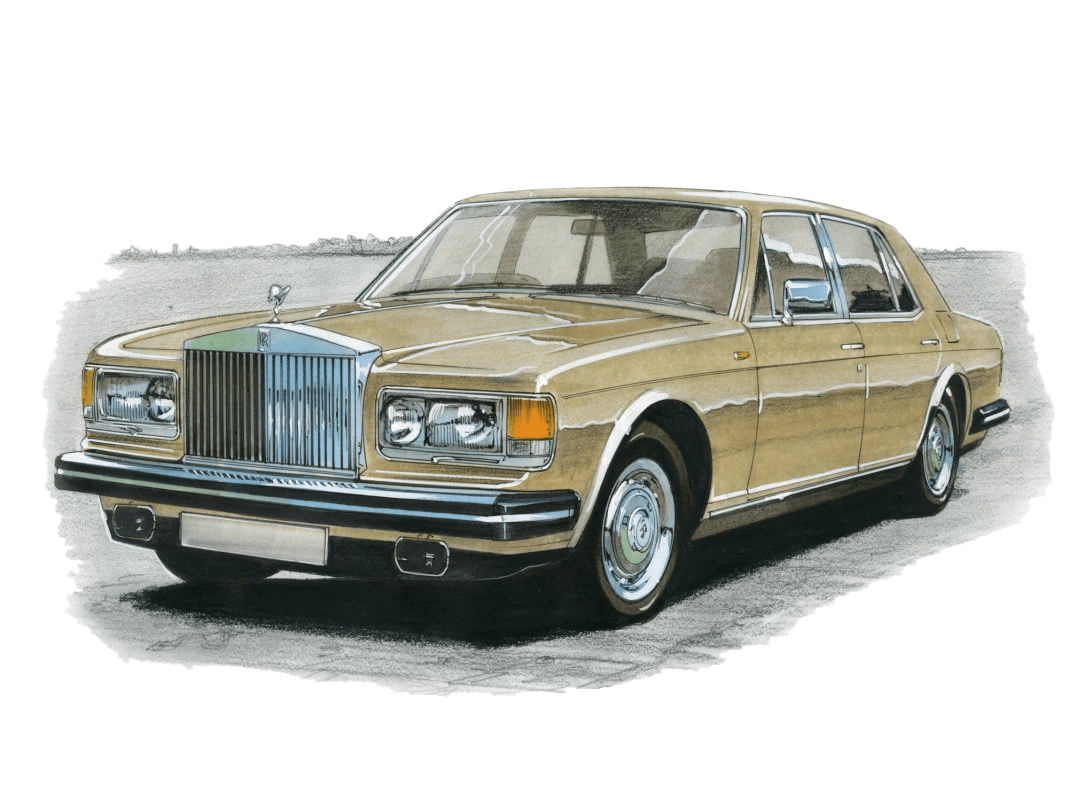 Regarded for its luxurious performance and high-quality engineering, the Silver Spirit is one of the eminent automobiles ever manufactured by Rolls-Royce. This piece of motoring brilliance is known for its rolling comfort, smooth ride, and superb handling – all of which credit goes to its technically advanced suspension system and body structure.
The Silver Spirit, released in 1980, epitomizes the grandeur and elegant engineering that is the hallmark of the Rolls-Royce brand. Throughout its production, which lasted until 1998, it remained one of the favorites in the premium luxury segment because of its unrivaled comfort level, which owed much to its advanced suspension system. So, what type of suspension does the Silver Spirit have?
The Rolls-Royce Silver Spirit boasts a self-leveling suspension, first introduced in the Silver Shadow. The self-leveling suspension system ensures that regardless of the load the vehicle is bearing, it maintains a constant ride height. This design significantly improves the car's traction and handling, providing an unsurpassed luxurious ride quality.
This self-leveling technology is a hydraulic system. Its unique feature is the automatically adjusting height, made possible by a hydraulic self-leveling system filled with pressurized fluid. This fluid responds to changes in weight distribution, causing the vehicle to adjust its height to keep a consistent level at all times. Whether the car is loaded with luggage, some passengers, or even if driving conditions change, the vehicle will retain its optimal driving height and stance.
Moreover, in the Silver Spirit, the self-leveling suspension was only applied on the rear wheels. It was powered by a lever-arm and Hartfield strut in the Silver Spirit II version and subsequent models. The system was registered high-tech during its time due to its reliable performance and its ability to maintain stability and composure under a variety of road conditions.
Besides, the Silver Spirit carries double wishbone assemblies for its front suspension, which is a standard in Rolls-Royce vehicles. The efficiency of these assemblies ensures better road contact by the tires, increasing stability and control, thus improving the ride quality.
Implementing these sophisticated suspension systems, Rolls-Royce gave Silver Spirit excellent handling and driving characteristics, which made it exquisite in its era. As a result, driving a Silver Spirit is a soothing experience, with most road bumps and irregularities being soaked up with ease, giving the passengers a quite serene journey.
In conclusion, the Rolls-Royce Silver Spirit's suspension system is an epitome of advanced technology and superior design, which offers smooth, luxurious rides and precise handling. By deploying the self-leveling suspension at the rear and the double wishbone assemblies at the front, the Silver Spirit stands tall as the hallmark of Rolls-Royce's engineering prowess. The suspension system plays a fundamental role in elevating the driving experience and enhancing the car's overall performance, making it a timeless masterpiece in automotive history.
Return to Rolls Royce Silver Spirit