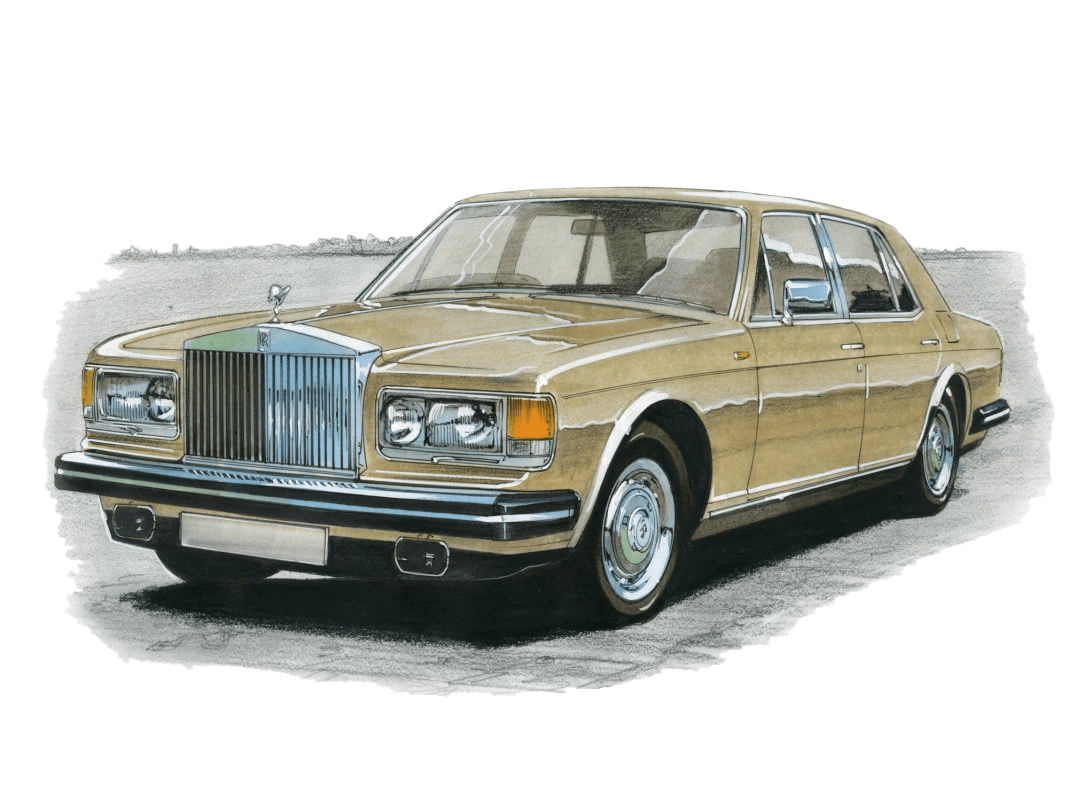 The Rolls Royce Silver Spirit is a signature luxury car produced by Rolls Royce Motors, a British automobile maker widely known for its top-quality, elegant vehicles. Its history is fascinating, marked by revisions, enhancements, and its lasting popularity among luxury car enthusiasts.
In 1980, production of the Silver Spirit, also known as the Mark 1, began. This model was intended to replace the Silver Shadow, which had been in production since 1965. The Silver Spirit maintained the high luxury standards set by the Silver Shadow, but introduced a more modern design and improved suspension system for a smoother ride.
The Silver Spirit Mark 1 was powered by a 6.75 L V8 engine, with an output of 220 bhp. Additionally, the body had a sleek and sharp look, offering more legroom and greater comfort than its predecessor — the Silver Shadow. It was the first Rolls Royce to feature the now-iconic retractable Spirit of Ecstasy hood ornament, which could be retracted into the radiator shell for safety and security.
In 1989, Rolls Royce introduced the Silver Spirit II to celebrate the company's 85th anniversary. This updated model came with the addition of a suspension control system and ABS brakes. It also used an improved automatic three-speed transmission and featured fuel injection for the first time.
The Silver Spirit III came to be in 1993, boasting further enhancements. This version came with improved passenger airbags, reshaped seats for better comfort and more efficient AC systems. It was powered by an upgraded 6.75L V8 engine, which delivered a significant power boost compared to the previous versions.
The last iteration, the Silver Spirit IV, was introduced in 1995 and continued production until 1997. It was essentially a cosmetic revision of the Mark III, featuring modernized exterior styling cues and minor interior changes. Notably, automatic headlamps and dual airbags became standard.
In 1997, the Silver Spirit was replaced by the Silver Seraph, which was powered by a BMW V12 engine. Despite this, the Silver Spirit remains a classic icon of British luxury motoring.
Throughout its 17-year production run, the Rolls Royce Silver Spirit became synonymous with elegance, comfort, and prestige. Today, these vehicles are cherished by their owners and are frequently seen in vintage and classic car shows. They remain a testament to Rolls Royce's commitment to craftsmanship and luxury.
Top questions about Rolls Royce Silver Spirit (FAQ):