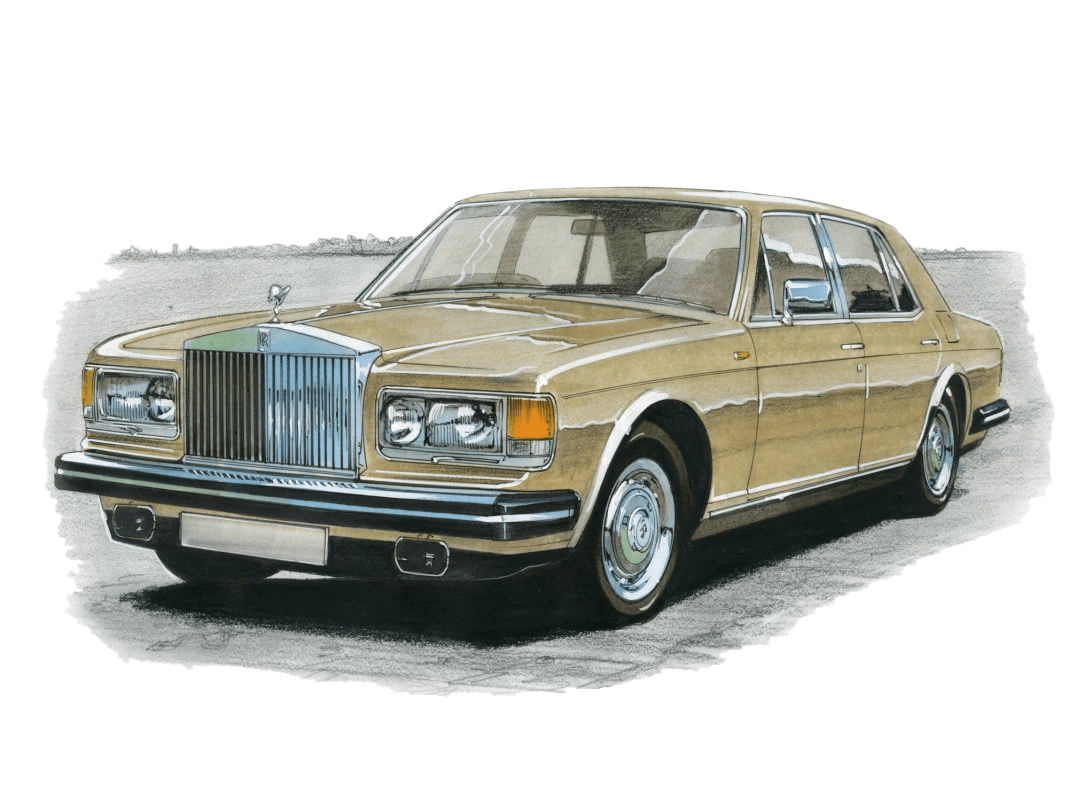 The Rolls-Royce Silver Spirit, a full-sized luxury car introduced by British automaker Rolls-Royce Limited in 1980, is a quintessential example of British craftsmanship, known around the world for its uncompromising pursuit of excellence. This model marked the inception of the company's SZ series, which is renowned for many pioneering features amongst the Rolls-Royce family of vehicles. This article will focus on one particular aspect: the engine capacity of this prominent steed, the original Silver Spirit.
When the Rolls-Royce Silver Spirit first premiered, it was powered by an 6.75-litre L410 V8 engine, the lineage of which can be traced back to one of the company's classics—the Rolls-Royce Silver Cloud. This engine carried the legacy of the company's famous reliability, performance, and refinement. However, it is not just the lineage that makes this engine fascinating but also its capacity, which was considerable for the time.
In technical terms, 'engine capacity' or 'displacement' refers to the total volume of all the cylinders in an engine. It's measured in cubic centimeters (cc) or liters (L), and generally, the higher this number, the more powerful the engine. With the Silver Spirit's L410 V8 engine, Rolls-Royce offered a sizeable engine capacity, which was astonishing back in the 1980s and remains impressive to this day.
The Silver Spirit's 6.75-litre engine produced an output sufficient to propel this grandiose ride to very impressive speeds while maintaining characteristic silence, smoothness, and luxury. It coupled perfectly with a three-speed automatic transmission, providing magnificent torque and delivering a seamless driving experience.
Throughout the Silver Spirit's lifespan, this engine saw several updates aimed at improving its fuel injection and adapting to the changing environmental standards and regulations.
On models produced after 1986, Rolls-Royce fitted the L410 V8 engine with Bosch MK-Motronic fuel injection to replace the Solex carburetors. This significant enhancement led to an improvement in overall fuel economy, drivability, and performance. The modification was then followed by another notable development in 1996 with the adaptation of Zytek fuel injection and engine management.
The whole driving experience that Silver Spirit provided was inextricably linked with this iconic 6.75-litre L410 V8 engine. It was an embodiment of Rolls-Royce's commitment to excellence, technological refinement, and superior comfort.
In conclusion, the Rolls-Royce Silver Spirit, with its 6.75-litre engine, truly reflected its era's spirit and stood as a genuine testament to Rolls-Royce's engineering prowess. It infused the ride with power and luxury, ensuring the Silver Spirit held its rightful position in the pantheon of Rolls-Royce's unforgettable models. Despite the passing years and the evolution of automotive technology, this legendary model, with its remarkable engine capacity, will always hold a distinctive place in the annals of automobile history.
Return to Rolls Royce Silver Spirit