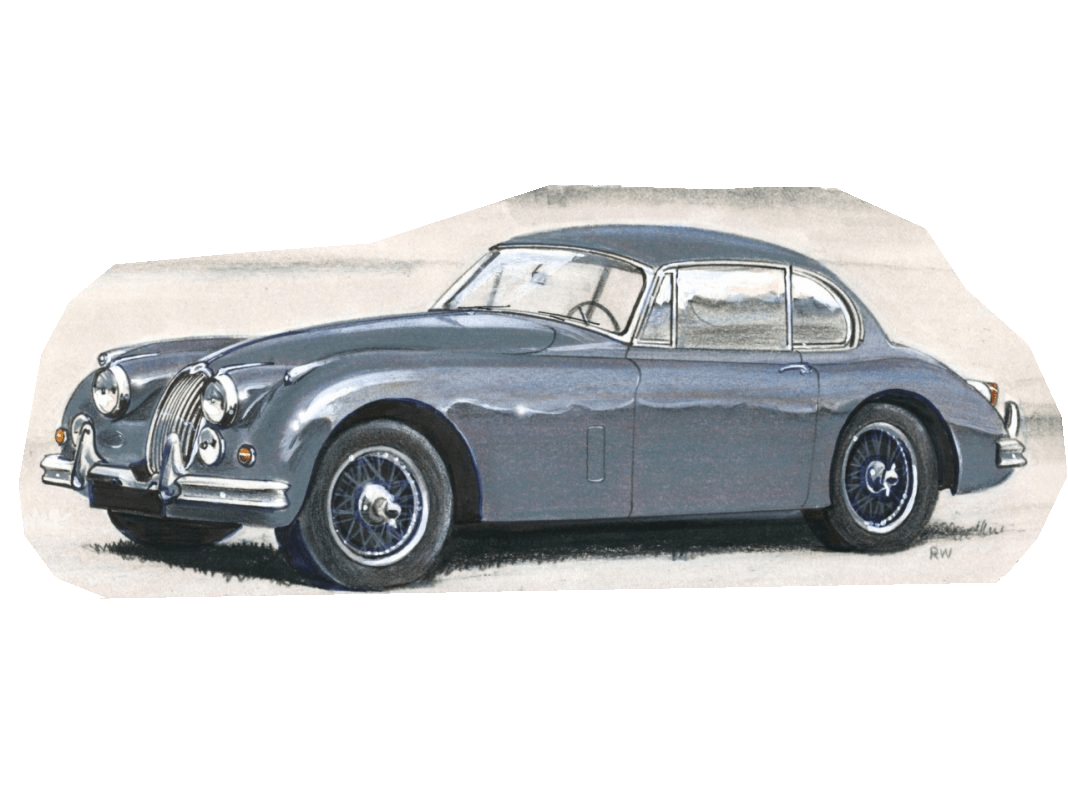 The Jaguar XK150 remains emblematic of maverick British automobile engineering. Embedded in the collective memories of car enthusiasts worldwide, this classic vehicle is a testament to style, sophistication, and technical prowess. Introduced in 1957, the Jaguar XK150 is a marvel that set new standards for cars in the luxury sports segment.
Background and Introduction
Jaguar is renowned for producing some of the most majestic and performance-oriented vehicles. However, its catalog of noteworthy automobiles would be glaringly incomplete without the 1957 Jaguar XK150. The XK150 was the third and final installment of the XK series, preceded by the XK120 and XK140, which were themselves shining jewels in the crown of Jaguar. While its predecessors had made substantial splashes in the market, the XK150 emerged with state-of-the-art upgrades and enhancements, vowing to astonish the automotive industry and its dedicated disciples.
1957 – The Year of Revelation
1957 marked a distinctive chapter in Jaguar's rich history when the Jaguar XK150 was introduced to the general public. The company was well aware of the escalating expectations among car enthusiasts following its highly successful XK120 and XK140 series. The XK150 was designed to exceed these expectations, combining elegant aesthetics with robust mechanical upgrades and unprecedented performance capabilities.
Advanced Design and Features
Aesthetically, the XK150 was an extraordinary car that seamlessly blended the past's elegance with the futuristic appeal of contemporary design. While it retained the broad contours and the long-bonnet, short-rear deck style of its predecessors, the XK150 conveyed a refined, modern appearance.
What set the XK150 apart from its XK120 and XK140 counterparts was its penchant for high performance. The Jaguar XK150 came equipped with an improved braking system, which was the Dunlop disc brake system on all four wheels—an advancement that was first introduced commercially by Jaguar. It is essential to mention that the XK150 initially started with the 3.4 Litre DOHC Straight-6 XK engine, later offering a modified 3.8 Litre version, giving unparalleled power and performance.
Legacy and Influence
Over 60 years since its inaugural debut, the Jaguar XK150 continues to captivate enthusiasts with its dynamic blend of style, luxury, innovation, and power. Its introduction in 1957 was nothing short of a revelation: forever influencing the trajectory of Jaguar and the luxury sports car market.
In the annals of motoring history, few cars have evoked the same sense of admiration as the Jaguar XK150. The year 1957, thus, holds special significance as it marked the first introduction of this iconic vehicle, promising motorists high performance combined with unrivaled style. The Jaguar XK150 serves as a poignant reminder of the golden era of motoring, and its influence continues to resonate in the craft of contemporary car-making.