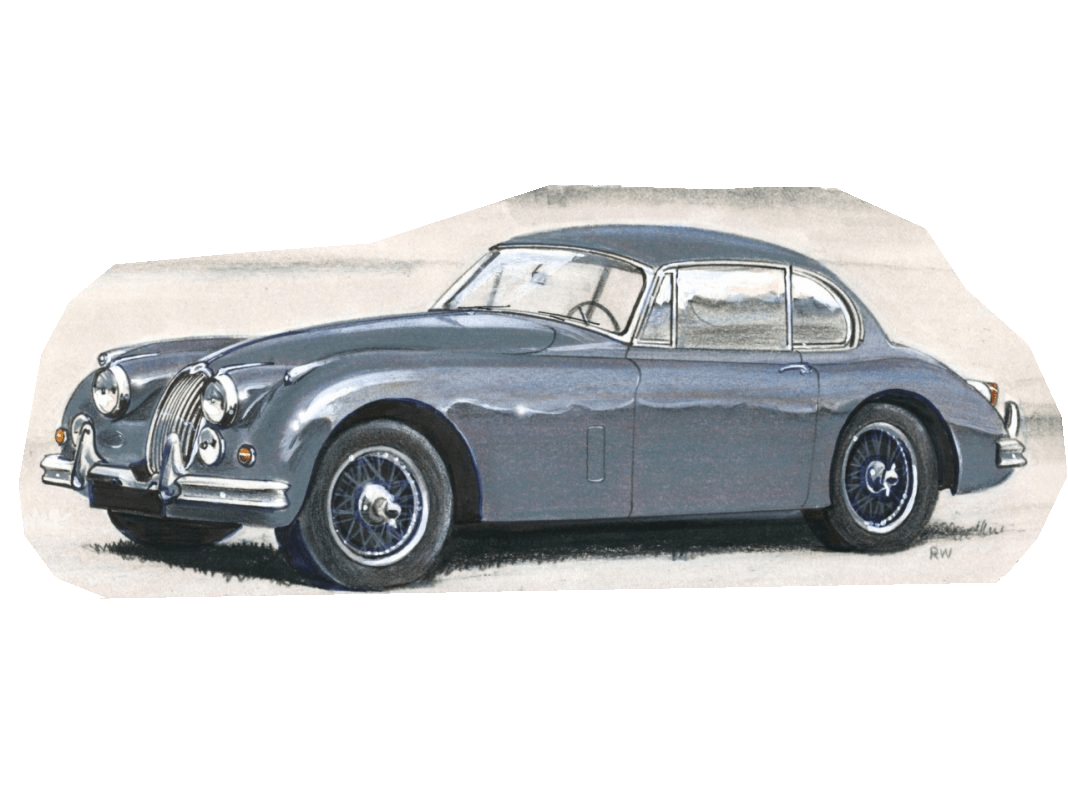 The Jaguar XK150 is an iconic car that holds a special place in automobile history. This classic sports car was manufactured by British car manufacturer Jaguar between 1957 and 1961 as a successor to the award-winning XK140. It was only the third sports car produced by Jaguar, replete with refinements that made it the most indulgent of the initial XK series.
The launch of the XK150 was a huge stride in terms of both design and technological innovations. Unlike the XK140, the XK150 had a significantly more modern look, with a widened, one-piece windscreen and a high waistline that gave it an extra chunky appearance. The bonnet was also widened and the radiator grille was made slimmer.
The XK150 came in three versions – the OTS (Open Two Seater), the DHC (Drop Head Coupe), and the FHC (Fixed Head Coupe). The DHC and FHC featured a smartly designed wood veneer dashboard, with leather seats giving it an ultra-luxurious feel.
Under the hood, the standard engine was the DOHC 3.4-litre straight-6 XK engine which was the same as the XK140. However, in September 1957, the XK150 was given a boost in performance
with the introduction of the brand-new "S" engine variant. This revved up version had three carburetors and a modified cylinder head, which significantly raised power output to 250bhp. A 3.8-litre variant was introduced in October 1959 as an additional option, further pushing the performance envelope of the XK150.
Among the most striking aspects of the XK150 was its upgraded braking system. Jaguar became the first car manufacturer to include disc brakes as a standard feature, which made the XK150 a true standout in terms of performance and safety.
On the speed front, the XK150 recorded impressive numbers for its era. With a top speed of over 130 mph (210 km/h) and the ability to accelerate from 0–60 mph (0–97 km/h) in less than 10 seconds, the XK150 turned heads in the sporting arena.
In 1961, the XK150 was replaced by the even sleeker and more sophisticated Jaguar E-Type, bringing an end to the model's production. Despite its relatively short production run, the XK150 was a resounding success for Jaguar.
Today, the Jaguar XK150 is highly sought after by classic car collectors, with its elegant lines and high-performance specs making it a prized possession. Whether one appreciates the car for its history, its design or its role in innovative automobile technology development, there is no denying that the XK150 holds an influential position in the world of classic automobiles.
Top questions about Jaguar XK150 (FAQ):