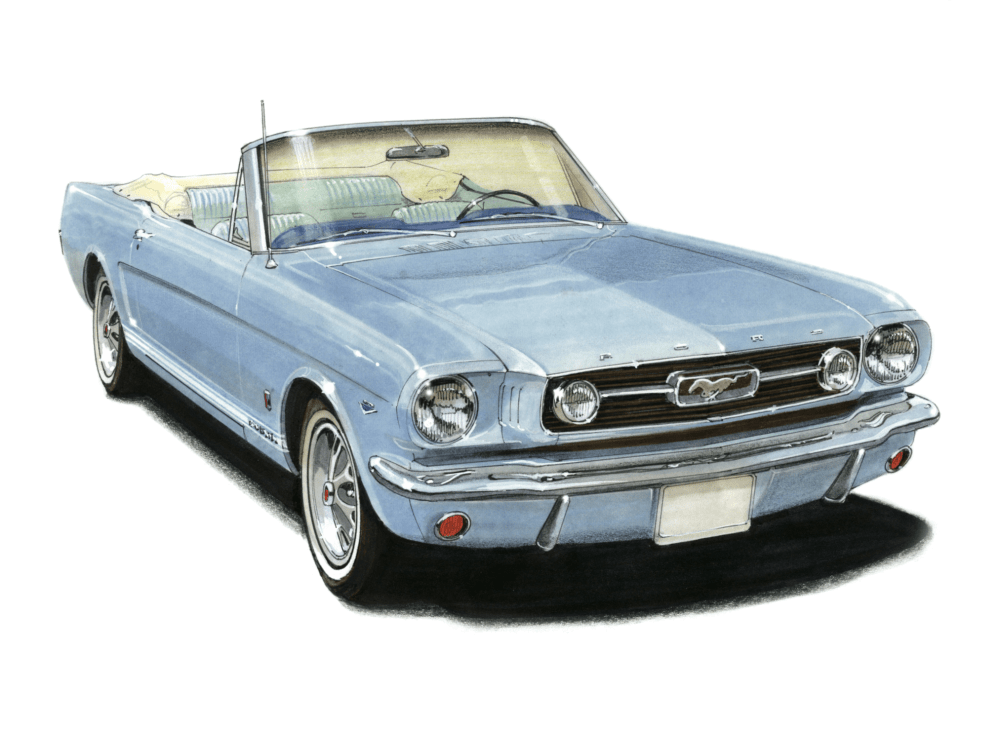 The Ford Mustang is undoubtedly one of the most recognizable and iconic vehicles ever produced by Ford Motor Company. Since its introduction in 1964, it has captured the hearts of car enthusiasts around the world. Known for its powerful performance, striking design, and an unrivaled driving experience, the Mustang has become synonymous with the American automotive industry. Over the years, Ford has paid homage to various race tracks, but one in particular stands out as the namesake for a legendary Mustang model.
The legendary race track that has a Ford Mustang named after it is none other than the fabulous "Laguna Seca Raceway." Located in Monterey County, California, Laguna Seca is a world-renowned circuit and a mecca for motorsports enthusiasts. Its challenging layout, featuring the iconic Corkscrew turn, has hosted countless thrilling races since its opening in 1957.
In 2011, Ford launched a special edition of the Mustang GT, aptly named the "Mustang Boss 302 Laguna Seca." This limited-production Mustang paid tribute to the famous racetrack, symbolizing the brand's commitment to performance and race-inspired engineering.
The Mustang Boss 302 Laguna Seca is a track-focused variant designed for hardcore performance enthusiasts. Powered by a 5.0-liter V8 engine, this pony car produces an impressive 444 horsepower and 380 lb-ft of torque, ensuring blistering acceleration and an adrenaline-pumping driving experience.
What sets this Mustang apart from its counterparts is the focus on optimizing track performance. The Boss 302 Laguna Seca features a lightweight design, reinforced chassis, and a track-tuned suspension system, all aimed at improving handling and responsiveness. The aerodynamic enhancements, including a large rear spoiler and a unique front splitter, provide added downforce and improved stability at high speeds.
Inside the cabin, Ford has managed to strike the perfect balance between luxury and racing pedigree. The front seats are adorned with leather and suede upholstery, providing excellent support during spirited driving. The back seat has been removed entirely, allowing for a full roll cage installation and further reducing weight.
The Mustang Boss 302 Laguna Seca also boasts a host of other track-focused features such as Brembo brakes, adjustable shock absorbers, a limited-slip differential, and lightweight alloy wheels wrapped in high-performance tires. These enhancements work in perfect harmony to deliver breathtaking performance on the road and track alike.
Ford's decision to name this Mustang after the renowned Laguna Seca Raceway is a testament to the track's significance in American motorsports history. Famed for its challenging corners and exciting races, Laguna Seca has hosted a variety of motorsport events, including the renowned Rolex Monterey Motorsports Reunion and the WeatherTech Raceway Laguna Seca.
In conclusion, the Ford Mustang Boss 302 Laguna Seca is a testament to the Mustang's enduring legacy and the brand's commitment to performance and racing excellence. By naming a special edition Mustang after the iconic Laguna Seca Raceway, Ford has managed to capture the spirit of the track and imbue it into a masterpiece of automotive engineering. This limited-production pony car remains not only a tribute to the race track but also a symbol of Ford's everlasting dedication to producing exhilarating and unforgettable automobiles.