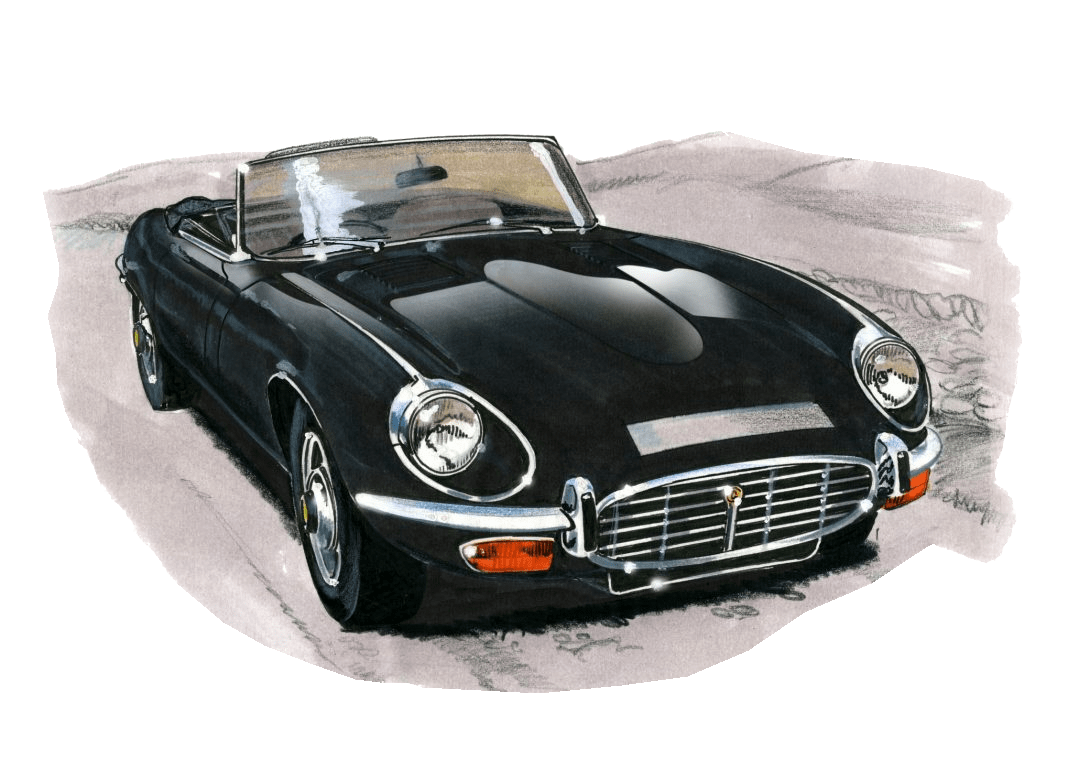 The Jaguar E-Type Series III, also known as the Jaguar XKE, is an iconic sports car that was produced by the British automaker Jaguar between 1971 and 1975. It's a vehicle that's synonymous with style, luxury, and performance, with a distinctive design that separated it from its competitors. The Series III brought forth numerous improvements and features, making this variant a prominent example of the classic, British automotive design.
One of the most unique design features of the Jaguar E-Type Series III started with its engine. The Series III was the first E-Type to be equipped with a new 5.3-liter V12 engine. This powerful motor permitted stunning performance, with top speeds of 150 mph and the capability to accelerate from 0-60 mph in less than seven seconds. The bellowing sound from the engine added another level of sensory appeal that has come to be appreciated by car enthusiasts around the world.
The body of the E-Type Series III was also a significant departure from earlier E-Type models. It was only available as a convertible or a 2+2 coupé, each variant displaying a longer wheelbase than their predecessors. With flared wheel arches, a larger grille for improved cooling, and subtle bulges in the bonnet to accommodate the larger engine, the Series III demonstrated a perfect blend of aesthetic and functional design changes.
Apart from the power and bodywork, some unique design features must be accredited to the car's interior. The Series III came equipped with power steering as standard, a trait which was not prevalent during the era, enhancing the luxury feel of the car. A notable update in Series III was the addition of optional air conditioning. Considered a luxury at the time, this feature significantly enhanced the passenger's comfort.
The Series III is also known for its aggressive aesthetics which come from its dominant front stance. Changes to the front bumper and grille were implemented to accommodate the newer, larger engine. A distinctive feature that adds to the overall appeal of this sports car and retains its quintessential Jaguar identity is its quad headlamps, shaped perfectly into the beautiful elongated bonnet.
The elegant design line flowing from the front to the back, along with a seamless formation into the curve of the roof, gives the Series III a dynamic and streamlined look. The Series III moved away from wire-spoked wheels, with a new design of cast alloy wheels that became an iconic part of the Jaguar brand.
In conclusion, the Jaguar E-Type Series III exhibits some of the most unique and dynamic design features found in classic sports cars. It is widely recognized not just as an exceptional Jaguar, but as an important chapter in automotive design history, embodying beauty, luxury and high-performance. The combination of its muscular V12 engine, longer yet sleek body, and luxurious interior features, all contribute to make the Jaguar E-Type Series III a timeless masterpiece.
Return to Jaguar E-Type (XKE) Series III