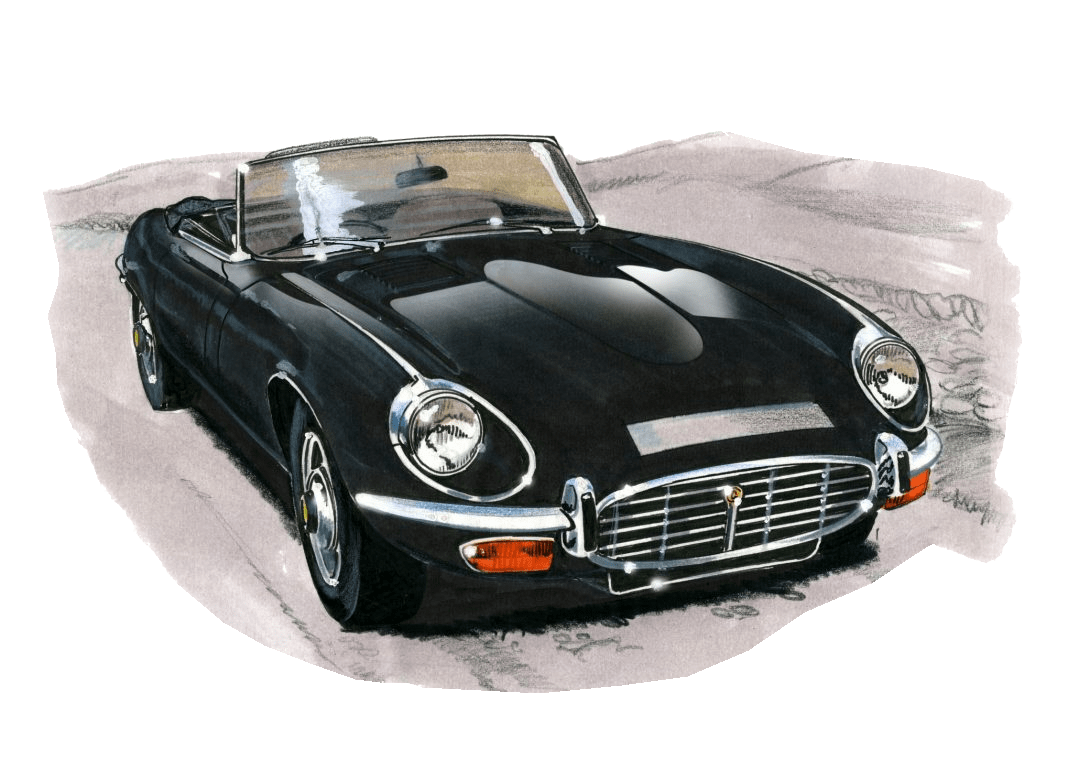 The 1960s and 70s were a remarkable period in automotive history, witnessing the birth of many iconic vehicles that have since become integral parts of our automotive memory. Among these timeless classics, the Jaguar E-Type stands head and shoulders above many, not just for its exquisite design but also for its engineering prowess, a duality of beauty and performance that has endeared it to countless auto enthusiasts globally. This article focuses on the third iteration of the E-Type, namely the Series III, which marked a defining chapter in the car's production history.
The Jaguar E-Type Series III first rolled off production lines in 1971, marking the final generation of this legendary car model that had debuted a decade earlier in 1961. By the time the Series III was introduced, the E-Type had established itself as a leading force in the high-performance sports car segment, praised for the sleek beauty of its lines and the formidable performance it offered.
Compared to its predecessors, the Series III introduced some captivating enhancements mechanically and design-wise. The most significant of these was under the hood, where a new engine found a house. The Series III E-Type was fitted with a behemoth V12 engine, a first in the lineage of the E-Type, which transformed the Series III into a roaring machine that could produce a whopping 272 horsepower. It was not only more powerful but also smoother and quieter than the straight-6 used in the earlier E-Types, delivering a unique blend of supercar performance in a GT package.
Visually too, the E-Type Series III underwent some changes. It was slightly larger and wider, with flared wheel arches surrounding broader tyres, a front grille without the iconic central dividing bar, and a new grille badge pattern. Series III was also identifiable by the large cross-slatted front grille, flared wheel arches, wider tires, and a badge on the rear that proclaimed it to be a V12. These elements complemented its powerful heart by giving it a predatory aura that was in tune with the Jaguar brand's symbolism.
The Series III was produced from 1971 until 1974, in two body styles – the roadster and coupe. During the four years of its production, approximately 15,000 units of the Series III were manufactured, contributing substantially to the total of about 72,500 E-Types built during the model's entire 13-year lifespan.
In conclusion, the Jaguar E-Type Series III, first produced in 1971, continues to be lauded for its design and performance. It successfully blended raw power with Jaguar's signature elegance, cementing its place in automotive history. Even today, this revered machine yields admiration from car enthusiasts globally, maintaining its iconic status and soaring value in the classic car market, and standing as a proud testament to Jaguar's automotive brilliance.
Return to Jaguar E-Type (XKE) Series III