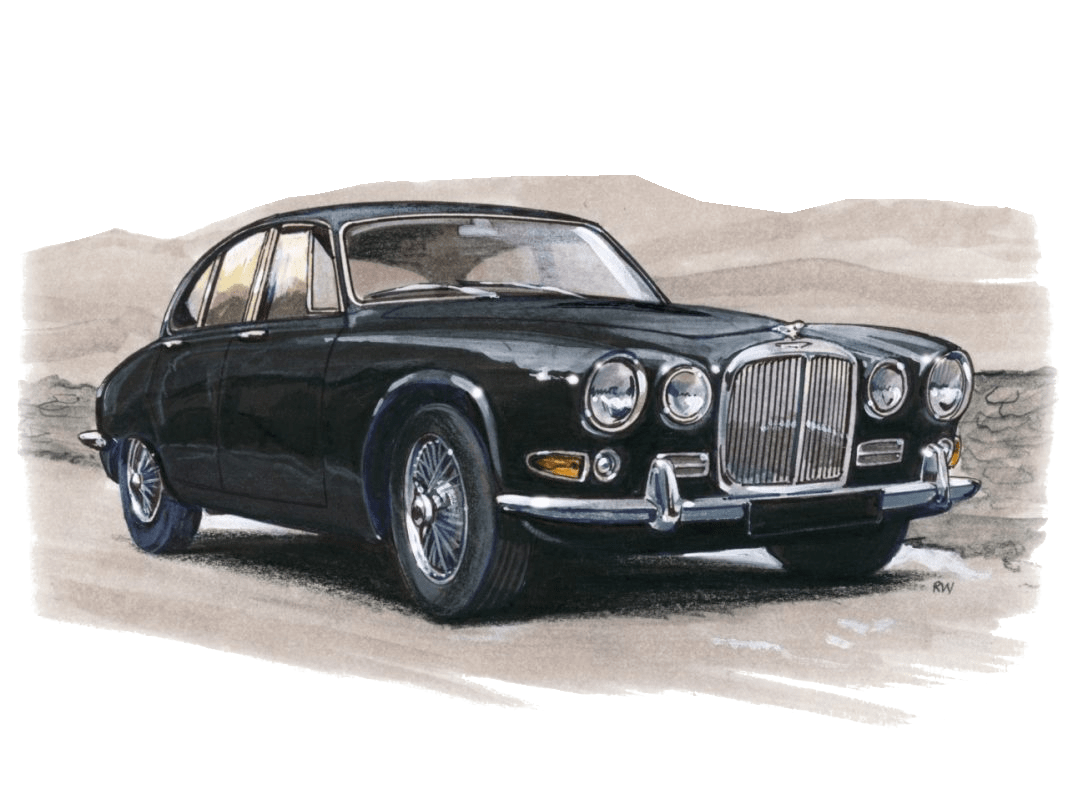 The Jaguar brand is synonymous with luxury, performance, and the characteristic British flair for style. From the sleek design profile to the roaring engine power, Jaguars are a symbol of refined automotive grace. One emblematic model that often highlights this iconic brand's tradition is the Jaguar 420. This classic four-door saloon car, manufactured from 1966 to 1969, was once the epitome of mechanical and cosmetic sophistication. Over the years, Jaguar has churned out other exceptional models, each with its unique selling points. But how does the Jaguar 420 compare with other cars in the Jaguar lineup? Let's plunge into an analysis of this marvel against its siblings.
Engine Performance
The heart of the Jaguar 420 is its 4.2-liter, straight-six engine, a powerhouse that churns out an admirable 245 horsepower. This enabled it to hit 0-60mph in a respectable 8.1 seconds and achieve a top speed of approximately 135 mph. These figures might have been impressive in the 1960s, however, contemporary models like the Jaguar F-Type, with 300hp from a 2.0-liter engine and the capacity to hit 0-60 mph in fewer than 6 seconds, clearly outrank the 420 in terms of performance and speed. The XF model goes even further, boasting a 3.0L 380 hp Supercharged V6 engine, demonstrating tremendous progress in engine technology.
Design and Styling
In terms of aesthetics, the Jaguar 420 has its charm. It embraces typical 1960s styling with a more substantial front grille, more prominent tail lights, and broader rear track than its predecessor, the underpowered S-Type, traits that have been carried over into current models. On the other hand, modern Jaguars, like the sleek, aerodynamic F-Pace and E-Pace, showcase advanced design language with smooth lines, aggressive stance, and modern tech such as LED lighting. Not forgetting the I-Pace – Jaguar's first all-electric SUV that sets new standards for exterior design elegance.
Comfort and Luxury
The Jaguar 420 was a pioneer in incorporating luxury features, boasting leather seats, wooden dashes, and wool carpeting. Its roomy interior was designed to offer high levels of comfort to passengers on long journeys. However, today's Jaguars, from the compact XE to the flagship XJ, take these elements to a new level – integrating cutting-edge infotainment systems, high-quality materials, advanced safety technology, and upgraded comfort elements. Riding in a modern Jaguar is indeed an immersive, opulent experience compared to the 420.
Price and Collectability
As a collector's item, the Jaguar 420 is more affordable than other classic Jaguars, but its prices have started to creep up in recent years. And while its initial price was exceptionally reasonable compared to its contemporaries, today's Jaguar models are pricier given the technological advancements and the luxury offered. Yet, they still remain competitive when compared to rival luxury brands.
Final Word
Despite its status as a storied icon in automotive history, most modern models in the Jaguar lineup eclipse the 420 in terms of performance, luxury, and technology. Once the metaphor of sophistication, the Jaguar 420 might now seem modest by modern standards, but there's no denying its place in Jaguar's legacy. Its influence is clearly etched into Jaguar's DNA, resurfacing in the design, performance, and luxury attributes that define its modern successors. Thus, the Jaguar 420 holds a venerable position in not just Jaguar's lineup, but also in the annals of auto manufacturing, symbolizing a fascinating blend of luxury and performance that has continued to shape Jaguar's identity.