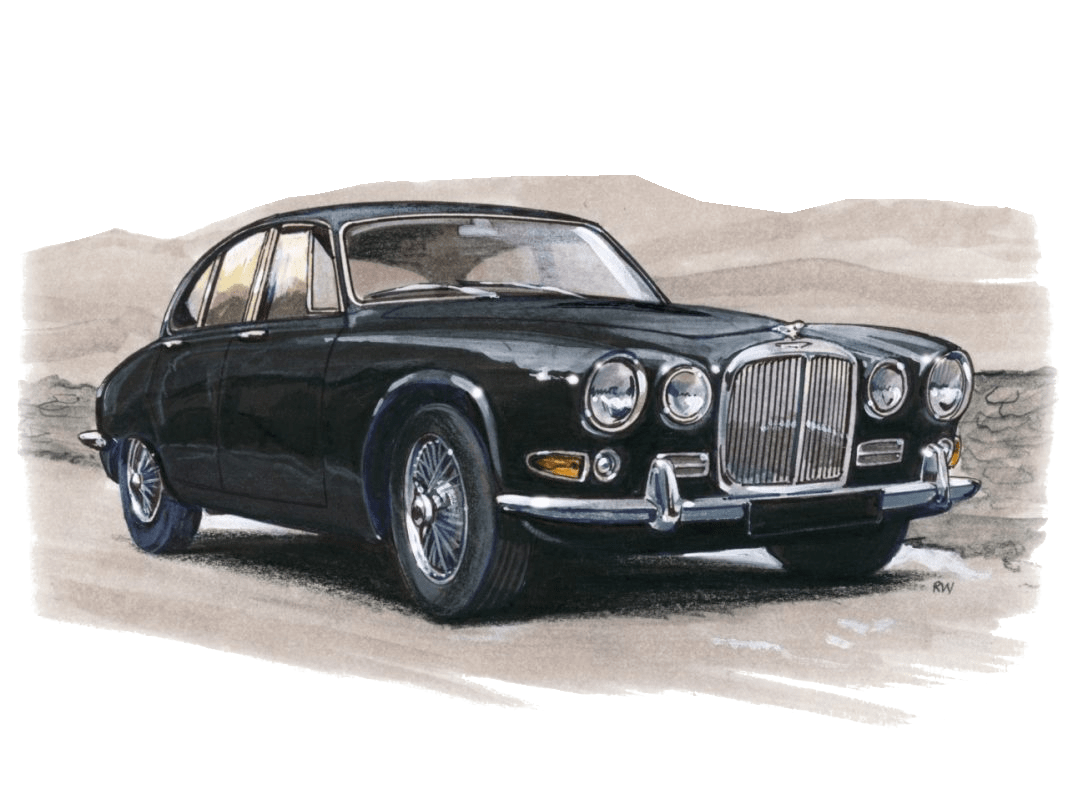 The Jaguar 420, a revered vintage automobile, boasts an exquisite construction that made use of premium materials and advanced manufacturing technologies of its time. Launched in the mid-1960s, this classic four-door saloon car is a tangible showcase of Jaguar's rich history of combining luxury, performance and outstanding craftsmanship. From its stylish exterior design, a largely steel structure, to its plush interior furnished with top-grade materials, the Jaguar 420 remains an epitome of elegance and structural robustness.
The bulk of the 420's body, like many other cars of its age, was chiefly structured with steel. Renowned for its strength and durability, steel was the prevalent choice in automobile construction during that period. The vehicle incorporated pressed steel panels, which was a common practice in the automotive industry throughout the middle part of the 20th century. Pressed steel not only offered great structural stability but also enabled automakers to create the sleek, intricate details that were characteristic of vehicles from this era.
A significant inclusion in the Jaguar 420's construction was the adoption of a unitary body construction or monocoque design – an approach that didn't necessitate a separate chassis, instead, the car's body played an integral role in load-bearing within the structure. This design contributed to the car's sturdiness and reduced its overall body weight, enhancing its performance and handling abilities.
A part of the Jaguar 420's charm lies in its use of high-quality materials in the interior furnishings. Genuine wood and leather infused the cabin with a luxurious and comfortable ambiance, characteristic of Jaguar's exquisite attention to detail. The dashboard, for instance, was adorned with polished wood whilst the seats were covered with opulent leather.
The exterior brightwork, as with many classic Jaguars, featured chrome detailing, used on parts such as the grille, bumpers, and window surrounds, adding to the car's distinguished and elegant aesthetics. Chrome provided not only an attractive finish but also played a role in resisting corrosion and enhancing the car's durability.
In sum, the construction of the Jaguar 420's body featured a blend of high-grade materials like steel, chrome, genuine wood, and leather, all of which collaborated to create a vehicle that was not only robust and long-lasting but also aesthetically pleasing. The monocoque design enhanced this blend, providing a lightweight yet sturdy structure that enhanced the car's performance. Today, these vehicles provide significant nostalgia for the golden age of automotive engineering and design, a testimony to the craftsmanship of the Jaguar brand.