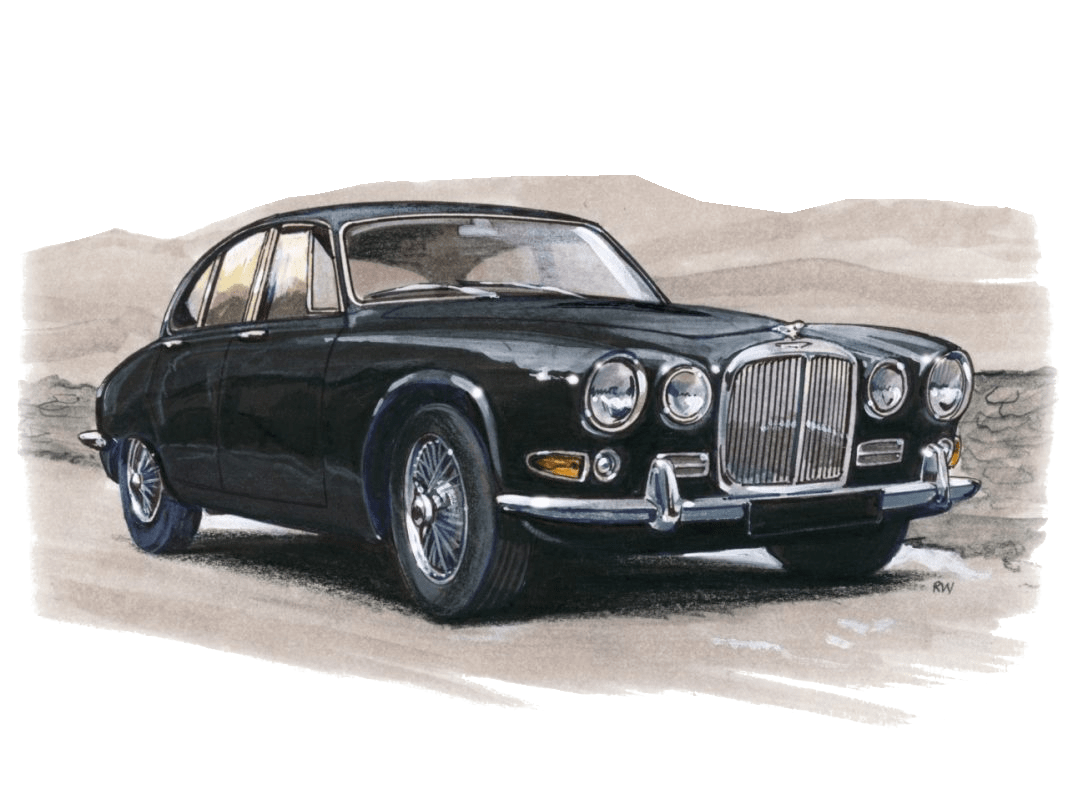 The Jaguar 420, launched in 1966, was a significant evolution within Jaguar's saloon car lineup. It slotted into Jaguar's range between the full-size flagship Mark X/420G and the sports saloon Mark 2.
The development of the Jaguar 420 was a step taken by the company to fulfill their customers' growing demand for a more robust and luxurious vehicle. The 420 was a larger and more comfortable car compared to the preceding S-Type, though it still shared many components with it.
At the heart of the Jaguar 420 was the carried over XK engine from the S-Type, now in 4.2–litre form. The engine had a rating of 245 horsepower, making it powerful for its time, connected to either a manual (with or without overdrive) or automatic transmission.
One of the 420's specialties was its independent rear suspension, which provided a spacious and comfortable experience for the passengers. It was also the pioneer car model from Jaguar having a dual-line hydraulic braking system with a brake booster on each line.
The exterior design was a notable departure from the S-Type. The most noticeable difference was integrated dual front fog lights, making it look more similar to the Mark X. The 420 had a more imposing and powerful front aspect.
Inside, the 420 was a mix of sportiness and luxury. The dashboard featured a full set of gauges and switches in a wraparound layout while the seats were designed to provide a high degree of comfort, even on long journeys.
The Jaguar 420 didn't stay in production for long; in fact, it was produced for only two years. The last unit left the factory in 1968 with approximately 10,236 units produced. It was replaced by the XJ6, considered by many as one of the finest saloons Jaguar has ever produced.
Although the 420 was short-lived and somewhat overshadowed by the XJ6, it plays a significant role in Jaguar's history as a transition model that helped set a new design trend for future models. Today, it holds appeal for Jaguar enthusiasts for its unique blend of sportiness and classic British luxury.
Top questions about Jaguar 420 (FAQ):