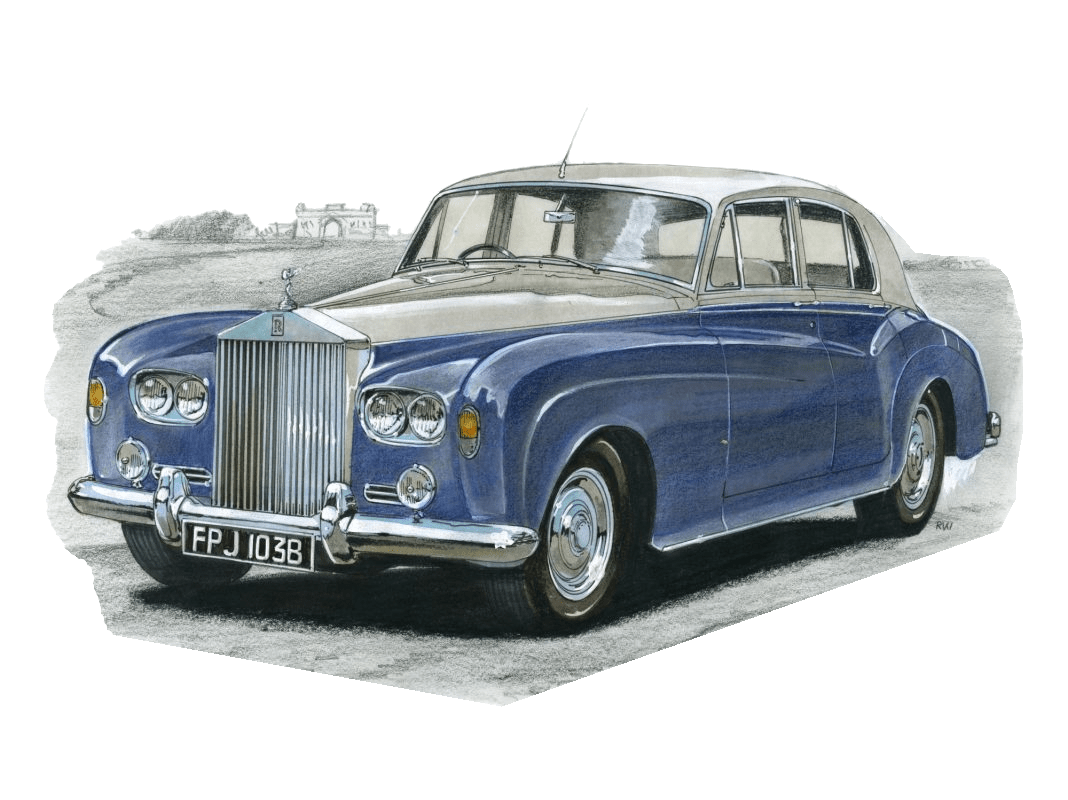 In the realm of automotive elegance, there are few vehicles that symbolize luxury and opulence like the Rolls-Royce Silver Cloud III. The spotlight of Rolls-Royce's production line from 1963 to 1966, the Silver Cloud III elevated the standards of extravagance, comfort, and performance to levels rarely paralleled.
The most obvious demonstration of the Silver Cloud III's commitment to luxury is in its stunning exterior design, designed by John Polwhele Blatchley. Its iconic radiator grille, lavishly curved side body, rounded headlamps, and the emblematic Spirit of Ecstasy hood ornament exude an immutable aura of elegance and affluence. These unique design elements combined with a wide range of customizable options set it distinctly apart in the luxury car market.
The Silver Cloud III cars were also renowned for their use of top-tier materials both inside and outside the vehicle. Every surface and detail within the car was meticulously crafted, from the hand-selected veneers to the hand-stitched leather seats. The use of deep pile carpets, plush upholstery, and real wood interior trims, brought an element of decadence that redefined the meaning of luxury.
Convenience was another area where the Silver Cloud III excelled, providing comfort that was unparalleled in its times. Among other luxuries, it offered power-operated windows, power-assisted steering, automatic transmission and fully adjustable seats. An In-car entertainment system was also a part of the standard offering for an added layer of enjoyment during journeys.
One beautiful aspect of the Silver Cloud III's design was its unique ability to blend simplicity with opulence. Despite the luxurious ambiance it radiated, the car was intuitive and user-friendly. Features such as fog lamps, long-range fuel tanks, and a refined dashboard layout were all designed with the driver's convenience in mind.
Yet, the Silver Cloud III was not all about luxury amenities and design opulence; it was an engineering marvel too. It housed a highly efficient 6.2-litre V8 engine that offered impressive power and silky smooth ride experience, even by today's standards.
Furthermore, Rolls-Royce greatly emphasized providing a bespoke service to its clients, a factor that greatly contributed to the Silver Cloud III's stature as a luxury vehicle. Customers could select from a wide array of options, personalizing their vehicles to levels uncommon during this era. From the paint color to the type of upholstery and even layout of the seating, prospective owners could customize all such aspects to create a truly unique luxury car.
In conclusion, the Rolls-Royce Silver Cloud III was a testament to the brand's commitment to luxury and opulence. From its sophisticated design and high-quality materials to unique personalization options and high-performance engine, every aspect of this car catered to the tasteful indulgence of its owners. Its legacy continues to influence the design philosophy of Rolls-Royce, ensuring that the brand remains synonymous with automotive luxury. The Silver Cloud III remains a shining example that luxury and opulence are more than just design and features; they are an experience to be felt and cherished. It is this ethos that made Silver Cloud III a trophy possession for the affluent class then, and a prized classic for the auto collectors today.
Return to Rolls Royce Silver Cloud III