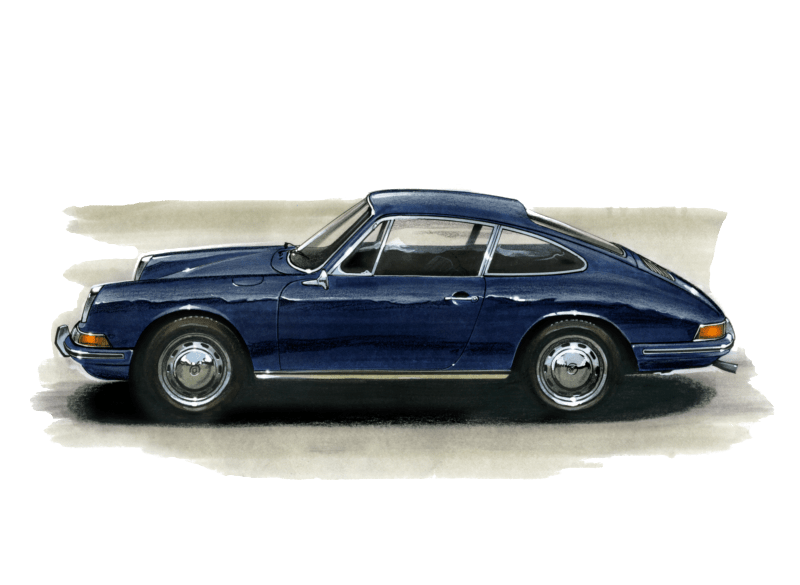 The Porsche 912 is an enduring and distinct model in the Porsche lineup, offering a blend of sporty performance and practicality that set it apart not only from its competition, but also from other Porsche models. It was built and sold from 1965 to 1969 as a cheaper, less powerful alternative to the flagship 911.
When Porsche first introduced the 911 model in 1964 as a replacement for the aging 356, the company found that the high price of the new vehicle was a deterrent for many potential customers. This created a gap in Porsche's lineup for an entry-level sports car, a role that the 912 was swiftly designed to fill.
The 912 was essentially a 911 fitted with a slightly modified version of the 1.6-liter flat-four engine from the outgoing 356. This decision was intentional, as it allowed Porsche to sell the 912 at a significantly lower price point than the 911, making it more accessible to the average sports car buyer.
Upon its debut in 1965, the 912 quickly became a best-seller for Porsche, outpacing the 911 in sales for the first few years of production. It's worth highlighting that the 912 was also praised for its balance and handling thanks to the lower weight of its 4-cylinder engine, compared to the 6-cylinder engine of the 911.
In 1969, Porsche ended the production of the 912 to make room for the mid-engine 914 model, a collaborative project with Volkswagen. However, the fuel crisis of the mid-1970s saw a brief resurgence of the 912, with the introduction of the 912E model for the U.S market in 1976. The 912E was offered with a 2.0-liter Volkswagen air-cooled engine and was produced for only one year, with around 2,092 units being manufactured.
Today, the 912 is very much a collector's car. While it may not offer the outright performance of a 911, its unique blend of style, affordability, and driving pleasure has made it a desirable classic in its own right, eminently appealing to both Porsche enthusiasts and classic car collectors. Its role in preserving Porsche's place in the market during a pivotal time in the company's history is invaluable, marking it as a vital component of the closely-knit fabric of Porsche's storied heritage.
Top questions about Porsche 912 (FAQ):