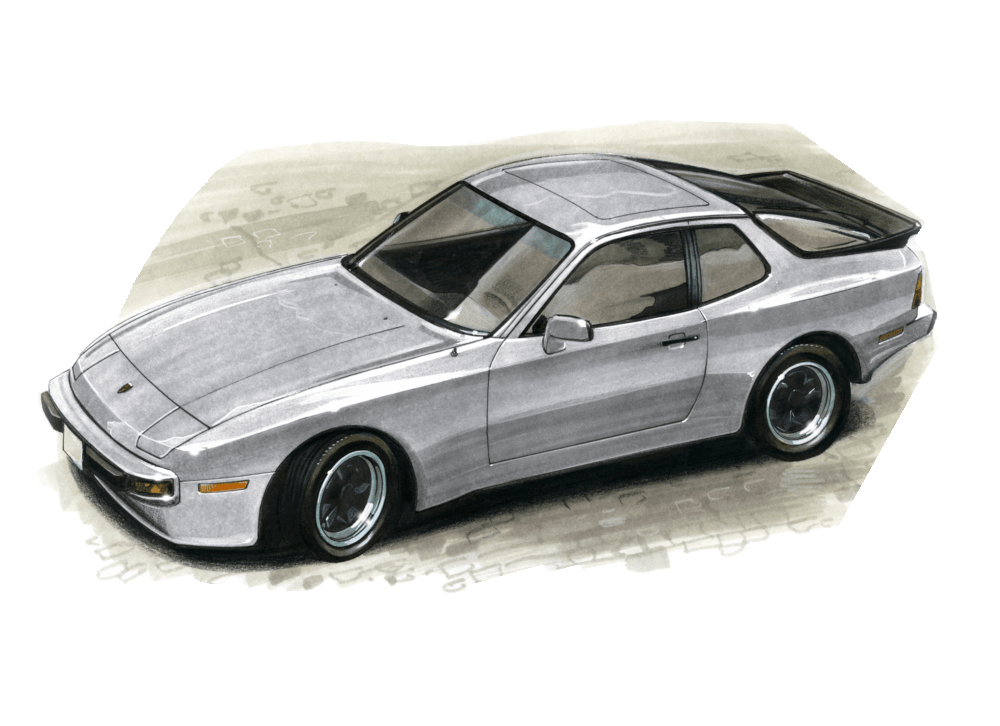 The Porsche 944 is a prominent part of the German automaker's history and is widely noted as one of the best-handling cars of the 1980s. Designed as a successor to the Porsche 924, the 944 was an evolution that carried forward many of the positive aspects of the 924 while introducing significant improvements.
Porsche unveiled the 944 at the 1981 Frankfurt Motor Show, and production started in 1982. The 944 was more or less based on the 924 platform, which itself was originally a project for Volkswagen. However, the 944, unlike its predecessor, was powered by a Porsche-designed and produced engine.
The 944 was equipped with a naturally aspirated 2.5-liter, four-cylinder engine – the first time Porsche used a four-cylinder engine since the 912. What was unique about this engine was that it was essentially half of the V8 engine used in the larger Porsche 928, a clever way Porsche used to save on development costs.
The 944 featured a rear-wheel-drive layout with a front-mounted engine and a transaxle on the rear for better weight distribution, a configuration that earned it praise for its handling. Technically, the car implemented many advanced features for its time such as an anti-dive and squat suspension design.
The 944 Turbo variant, often referred to as the 951, was introduced in 1985. The turbocharged version of the 2.5-liter engine increased power substantially, making it one of the fastest production cars at the time.
In 1987, the 944S ("S" for "Super") was released as a naturally aspirated, dual-overhead-cam version of the base model. Two years later, Porsche released the 944 S2, featuring a larger 3.0-liter engine, which at the time of its release, was the largest four-cylinder engine in production.
The highest-performing version was the 944 Turbo S, which came to market in 1988. It featured a more robust turbocharged engine, transmission upgrades, and a sportier suspension setup.
Production of the 944 concluded in 1991, with the introduction of the Porsche 968, which was more of an evolution of the 944 than an entirely new model. Over the course of its production, the 944 solidified its place as a staple in Porsche's history by offering a perfect balance of performance, comfort, and relative affordability. Moreover, the 944 helped Porsche reach new markets and maintain financial stability through the 1980s.
Top questions about Porsche 944 (FAQ):