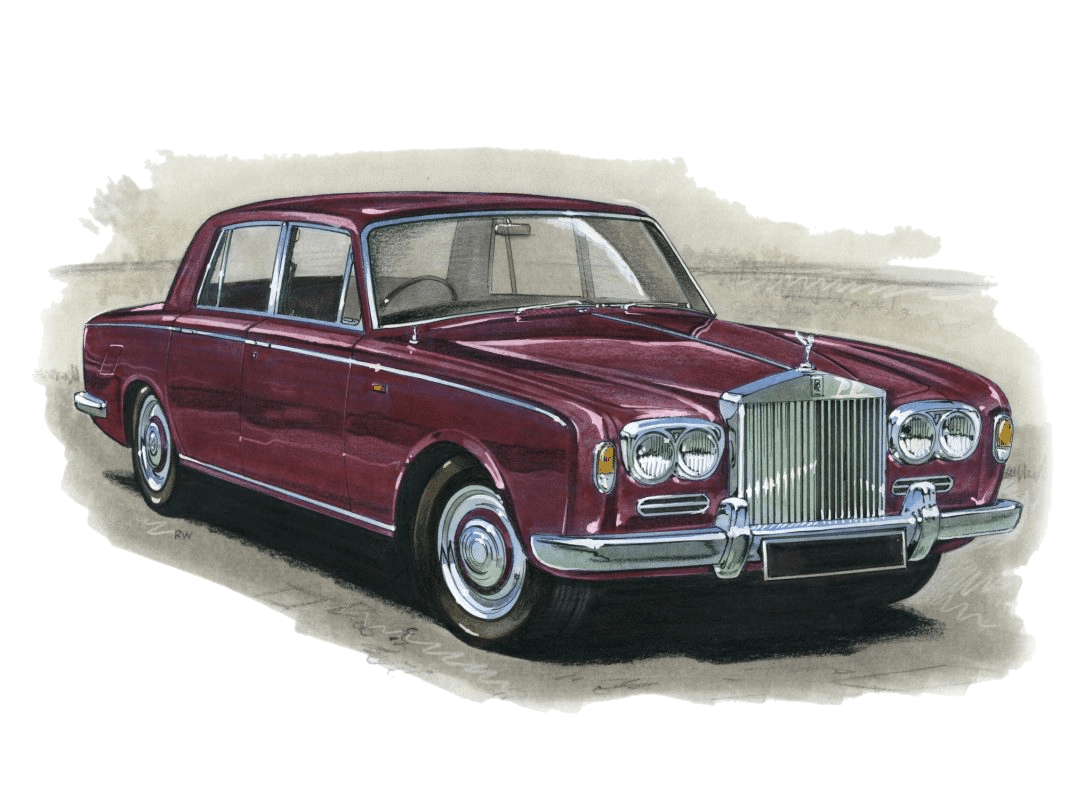 The Rolls Royce Silver Shadow, introduced in 1965, was a significant departure from the design of previous Rolls Royce models. With its sleek and modern aesthetic, the Silver Shadow marked a new era for the esteemed luxury car manufacturer. This article explores the distinguishing features of the Silver Shadow's design that set it apart from its predecessors.
1. Contemporary Design Language:
One of the most prominent aspects that differentiates the Silver Shadow from previous Rolls Royce models is its contemporary design language. Rolls Royce took a bold step forward by incorporating clean lines and a more streamlined silhouette into the Silver Shadow's design. This departure from the traditional and more conservative aesthetics of its predecessors gave the car a fresh and modern appeal.
2. Monocoque Construction:
A significant breakthrough in the Silver Shadow's design was the use of a monocoque construction technique. Unlike the body-on-frame construction used in previous models, the Silver Shadow featured a single-piece unitary body structure that enhanced rigidity and reduced weight. This construction not only improved the car's overall performance but also contributed to a quieter and smoother ride.
3. Squared-off Corners and Flat Panels:
The Silver Shadow deviated from the curvaceous lines seen in earlier Rolls Royce models and adopted more squared-off corners and flat panels. This design decision not only reflected the contemporary design trends of the time but also afforded greater interior space without compromising elegance.
4. Innovative Suspension System:
Rolls Royce revolutionized the suspension system of the Silver Shadow by introducing the self-leveling, high-pressure hydraulic system. This innovative system, known as the "Hydrogas" system, featured independent rear suspension and provided incredible ride comfort, regardless of the road conditions. It allowed the car to adjust automatically, maintaining a level ride height at all times, an invaluable feature for a luxury vehicle.
5. Contemporary Interior Design:
In addition to its exterior design, the Silver Shadow also boasted a modern and luxurious interior. Rolls Royce incorporated a more user-friendly dashboard layout, featuring clear and well-placed controls. The use of luxurious materials, such as high-quality leather, wood veneer, and plush carpeting, created a sense of opulence and refinement. The spaciousness and attention to detail in the Silver Shadow's cabin ensured an unmatched level of comfort for passengers.
In conclusion, the Rolls Royce Silver Shadow's design distinguished itself from previous models by embracing a more contemporary and sleek aesthetic. The introduction of monocoque construction, squared-off corners, and flat panels, along with the innovative suspension system and a modern interior, elevated the Silver Shadow's status as a pioneering luxury vehicle. Its design innovations made it a true icon of its time and solidified its place in automotive history.
Return to Rolls Royce Silver Shadow