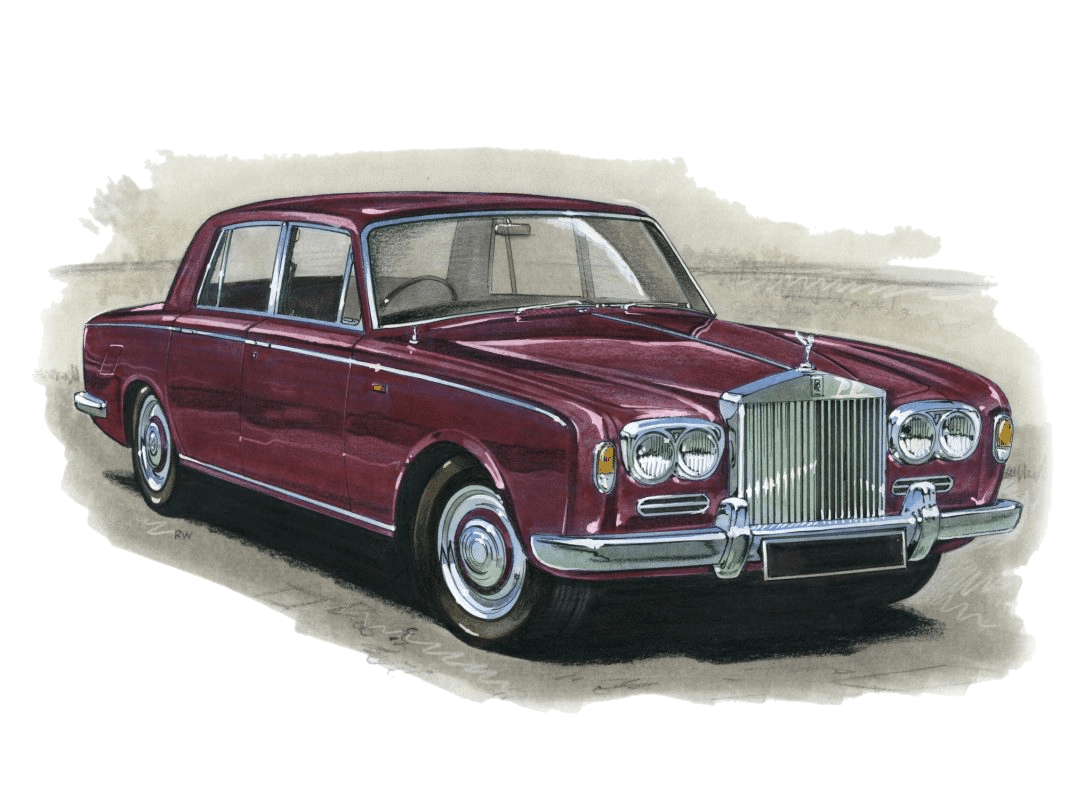 The Rolls-Royce Silver Shadow is a luxurious car that was unveiled by the British automaker in 1965 with production ongoing until 1980. It was a departure from previous Rolls-Royce models, featuring novel technology and a contemporary design that laid the foundation for future Rolls-Royce automobiles.
In terms of design, the Silver Shadow had significant aesthetic differences to its predecessor, the Silver Cloud. The Shadow was more streamlined and modern-looking, reminiscent of American and German luxury vehicles of the time. Despite this, the Shadow still maintained key elements of Rolls-Royce's identity, including its signature front grille and the iconic 'Spirit of Ecstasy' hood ornament.
The Silver Shadow was also the first Roll-Royce car to employ unibody construction, marking a significant turning point in the brand's production techniques. This new construction approach made the car lighter and enhanced its handling capabilities.
Under the hood, the car was equipped with a 6.2-liter V8 engine, later boosted to a 6.75-liter capacity from 1970 onwards. The engine was coupled with a four-speed automatic transmission, supplied by General Motors. In 1974, this was updated to a three-speed automatic.
One of the key features of the Silver Shadow was its high-pressure hydraulic system licensed from Citroën, with dual-circuit braking and hydraulic self-leveling suspension. This system provided the Silver Shadow with an incredibly smooth ride, reflecting the high comfort levels associated with Rolls-Royce.
During its fifteen-year production span, the Silver Shadow had several marked improvements and introduced various models like the extended-wheelbase Silver Shadow Long Wheelbase, the two-door models named the Corniche and the Camargue, and an updated version named the Silver Shadow II launched in 1977.
By the time production ended in 1980, the Silver Shadow had become the most successful model in the company's history, with a total of approximately 30,000 units built across all variations.
Today, the Silver Shadow is remembered as a car that modernized Rolls-Royce. Its distinctive charm ensures that it remains sought-after by classic car collectors and is a reminder of the brand's evolution.
Top questions about Rolls Royce Silver Shadow (FAQ):