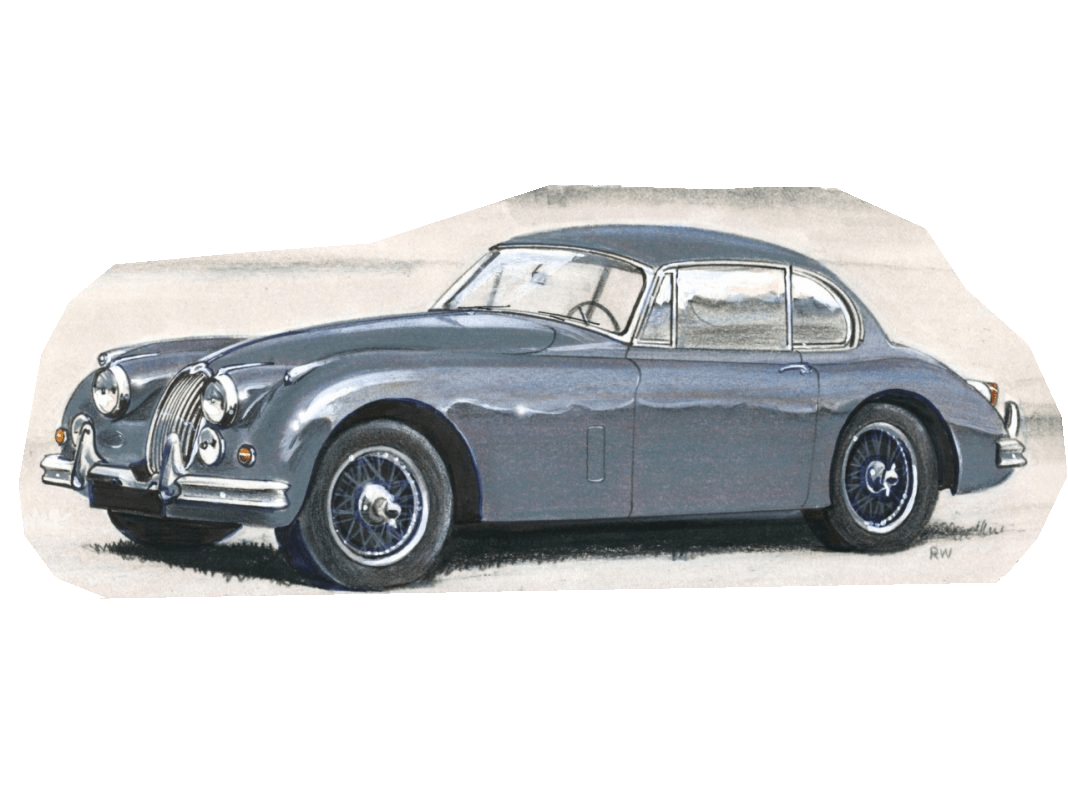 The Jaguar XK150, a classic British sports car produced from 1957 to 1961, is among the most iconic models in the brand's lineup. Luxury, sophistication, and stunning performance have been trademarks of Jaguar since the company's inception, and these are all attributes that the XK150 demonstrates with aplitude. As a vintage vehicle, its value in today's market can significantly differ based on its condition, originality, and rarity. A well-maintained Jaguar XK150 is a sought-after gem among car collectors worldwide, leading to a steady market demand with a substantial price tag attached.
As of 2022, the market value of a well-maintained Jaguar XK150 varies largely depending on the specific model, its originality, restoration quality, and documented history. These variants can range from roadster to coupe models, automatic or manual transmissions, and engine specs, all of which can impact the final price.
A typical estimate for a well-maintained Jaguar XK150 starts around $70,000, going up to $150,000 or more for pristine, fully-restored examples. Specifically, the more desirable the model, the higher the price. For instance, a Jaguar XK150 S 3.4 Roadster, in top condition, could fetch a price upward of $200,000. As a reference, a 1959 Jaguar XK150 S 3.4 Roadster sold for $245,000 at a Gooding & Company auction in 2020.
These prices represent the rarity and desirability of the XK150. As one of the final iterations of Jaguar's classic XK series, the XK150 delivered significant improvements over its predecessors, including a more spacious cabin, better visibility, and a more powerful engine, especially in the 'S' versions.
A determining factor frequently dictating the market value of these cars is the quality of maintenance and restoration. A well-documented maintenance history, including records of any restoration work, can significantly enhance an XK150's value. Originality is another key element for potential buyers; cars that retain their original components are often more desirable. Special features or provenance, such as documented racing history or prior celebrity ownership, can also increase an XK150's value.
In terms of investment, the Jaguar XK150 has seen a steady appreciation in value over the years. According to Hagerty, a well-known classic car insurance and valuation company, a top-condition XK150 that would have sold for roughly $84,000 in 2012 can command prices closer to $150,000 today, reflecting the rising appeal of this British classic.
In conclusion, while the market value of a well-maintained Jaguar XK150 can vary greatly depending on various factors, you can generally expect a well-preserved model to command a mid to high five-figure price, reaching into six figures for models with additional desirability factors. It's clear that the XK150, with its combination of timeless elegance, thrilling performance, and British charm, continues to captivate the hearts of classic car enthusiasts, making it a worthy addition to collectors' garages worldwide.