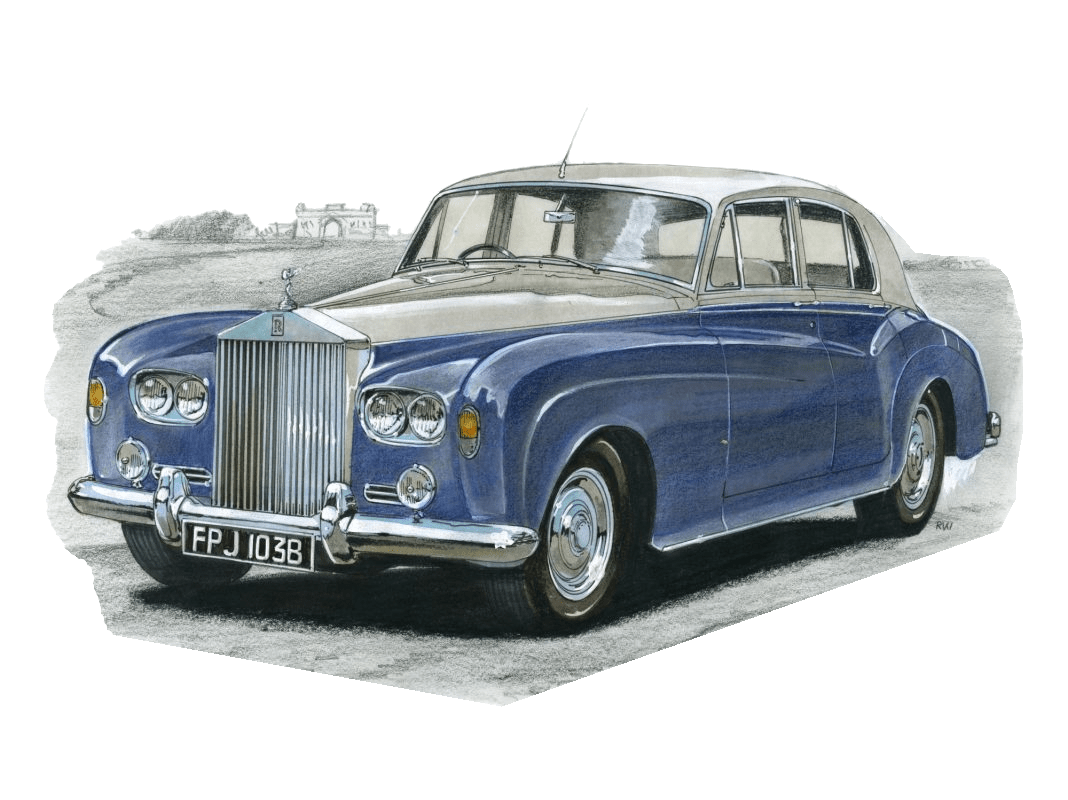 The Rolls-Royce Silver Cloud III is an icon of British automotive engineering and marks an era where luxury, refinement, and absolute comfort were intertwined with advanced technology. Produced between 1963 and 1966, the Silver Cloud III was a perfect exhibit of Rolls-Royce's ability to keep up with changing times by offering innovative features and options. One of the areas that the Silver Cloud III rarely gets recognition for but performed outstandingly well was transmission.
The Rolls-Royce cars market value has always been defined by their smooth and tranquil drives. The performance and quality of the vehicle's transmission play a fundamental role in achieving this effect. The Silver Cloud III, true to Rolls-Royce tradition, housed an impressive transmission. The vehicle was equipped with a four-speed automatic transmission system that was widely celebrated for its smooth shifts, contributing significantly to the model's overall driveability.
This model was equipped with the GM Hydramatic transmission system. It was actually one of the few non-General Motors vehicles that embraced the GM Hydramatic system, an evident testament to the system's quality. Earlier versions of Rolls-Royce vehicles, like the Silver Cloud I and II, used the four-speed automatic GM Hydramatic. However, the Silver Cloud III featured a refined version of this transmission, which provided smoother gear shifts and reduced fuel consumption.
The GM Hydramatic system brought to the Silver Cloud III an increased level of efficiency and power control. This automatic transmission, extensively tested before being introduced to the Rolls-Royce line, was ideally suited for the 6.2 L V8 engine which powered the Silver Cloud III. The superb pairing of the potent engine with the smooth, efficient transmission added to the appeal of the model, ensuring quicker response times and greater control at different speeds.
The decision to stick with GM Hydramatic for the Silver Cloud III was based not just on Rolls-Royce's path of continuous improvement but also as a response to market forces and customer feedback. The seamless shifting, improved power delivery, and enhanced smoothness in driving were key elements that defined the Silver Cloud III experience.
The four-speed Hydramatic transmission in the Silver Cloud III was geared towards offering comfort and refinement, a reflection of Rolls-Royce's dedication to delivering the epitome of luxury to its clientele. It provided a smooth transition between the gears which, combined with hydrodynamic torque multiplication, allowed passengers in the Silver Cloud III to experience the sensation of "riding on a cushion of air."
In conclusion, the Rolls-Royce Silver Cloud III's transmission option was a strategic choice made to establish a perfect balance between power and luxury, which was exactly what this classic Rolls-Royce aimed to offer. The four-speed GM Hydramatic automatic transmission system reinforced the Silver Cloud III's standing in the automotive industry as a luxury car that promised, and delivered, an unparalleled smooth and serene ride.
Return to Rolls Royce Silver Cloud III