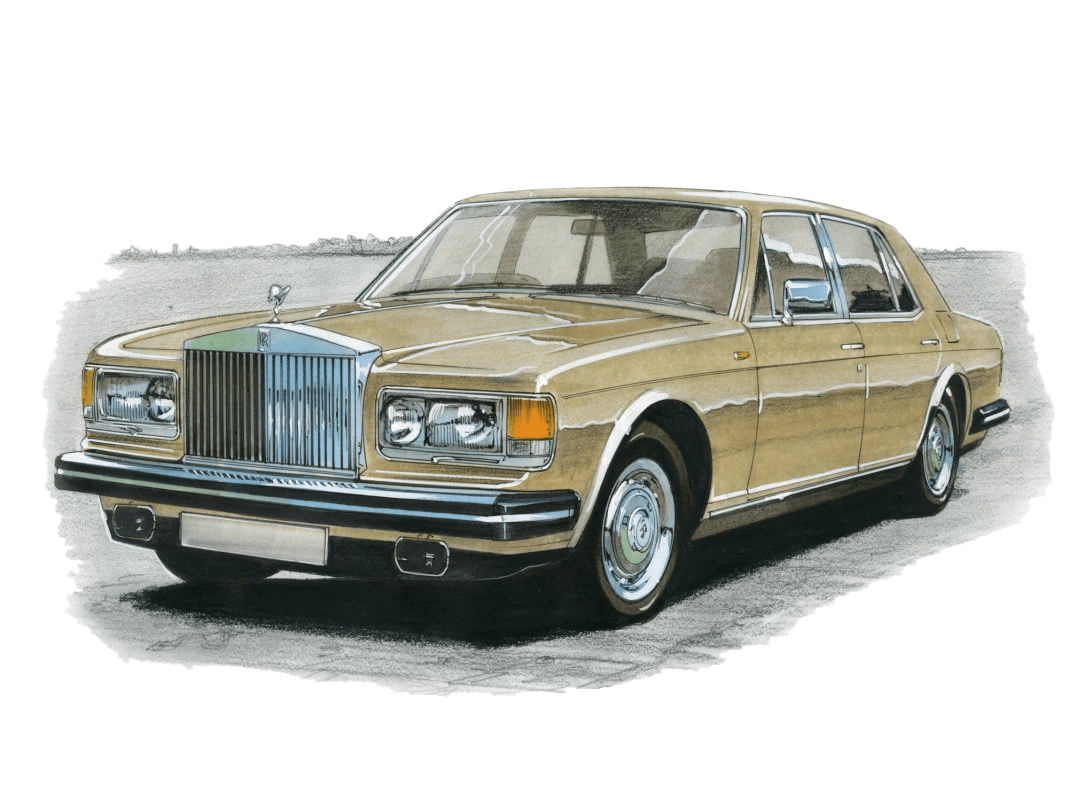 The Rolls-Royce Silver Spirit, an exceptional symbol of luxury and elegance, has its unique character accentuated by its exquisite interior design. The choice of upholstery used in the interior of the Silver Spirit exudes an aura of opulence, sophistication, and quality synonymous with the famed Rolls-Royce brand. The type of upholstery typically used in the interior of the Silver Spirit is high-quality genuine leather, complemented generously with rich wood veneer finish and metal accents that create an atmosphere of extravagant luxury skilfully combined with comfort and functionality.
Rolls-Royce has long been renowned for their meticulous attention to detail, and the Silver Spirit is no exception. Specifically, the core upholstery material used in the Silver Spirit is a type of leather known as Connelly leather. This renowned leather comes from cattle that were raised in the cool climates of the United Kingdom and Scandinavia – chosen specifically for their little exposure to barbed wire and insects that could blemish the skin. The hides are then naturally tanned and drum-dyed, resulting in leather that is of the absolute highest quality.
Luxuriously soft, supple and resistant to wear and tear, Connelly leather is hand-stretched and stitched to perfection, contouring seamlessly over the seats and door panels of the Silver Spirit. Its natural attributes lend an air of elegance and refinement, while the multitude of colours available cater to the tastes of any discerning owner.
Every detail within the Silver Spirit is a testament to Rolls Royce's commitment to premium materials and craftsmanship. The characteristic deep seats are well padded, not only for comfort, but to accentuate the luxurious feel of this high-quality leather. The stitching and piping on the trim are meticulously crafted to accentuate the elegance of the design.
Complementing the leather upholstery, the Silver Spirit boasts of beautifully finished wood veneers, another quintessential aspect of a Rolls-Royce interior. These veneers, crafted mostly from burr walnut, but also from other precious woods like elm, birdseye maple or mahogany, are sanded down and lacquered repeatedly to achieve a mirror-like finish. These grand panels line the dash, centre console and doors, adding an inviting warmth to the car's interior.
Metal accents around the dash, knobs, and controls bring out a contrasting richness that enhances the overall interior design. Attention to even minute details, like matching the grain of the wood on the left and right sides of the car, shows the meticulous craftsmanship invested into each Silver Spirit.
In conclusion, no detail is too small when creating the luxurious ambiance inside the Rolls-Royce Silver Spirit. The blend of high-quality Connelly leather, rich wood veneers, and metal accents, combined with the unparalleled craftsmanship of the finish, provides owners the exquisite experience of luxury driving at its finest. The choice of upholstery and interior finish embodies the timeless elegance and sophistication that is, unmistakably, Rolls-Royce.
Return to Rolls Royce Silver Spirit