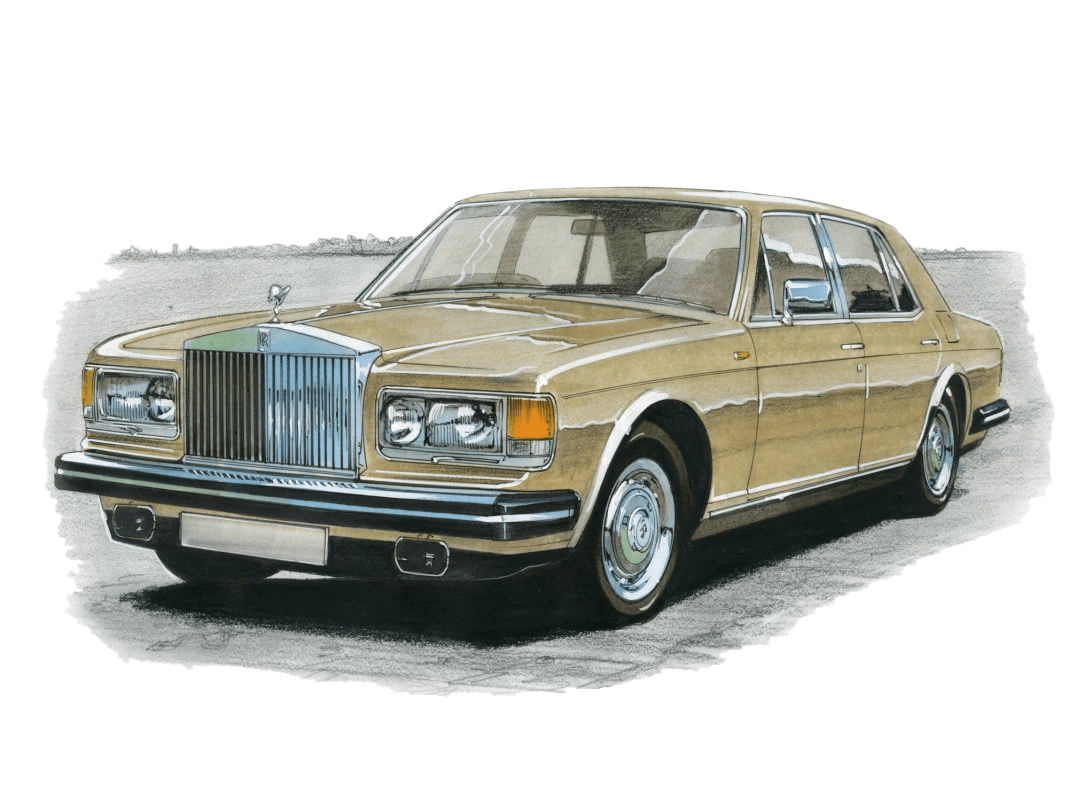 The grandeur of the Rolls Royce Silver Spirit emanates not just from its name or reputation, but also from its distinctive unique features. This luxury saloon car was first introduced by Rolls Royce Motors in 1980. Over the years, it underwent various modifications and was meticulously crafted, culminating in a perfect blend of old-school elegance and modern automobile technology. This article analyzes some of the unique and signature features that make the Rolls Royce Silver Spirit a timeless classic in the world of luxury automobiles.
1. Exterior Design: The Silver Spirit's design complements its connoisseur appeal. From its distinguishable radiator grille to the Spirit of Ecstasy hood ornament, every aesthetic detail resounds with Rolls Royce's signature elements. The car's overall physique represents a calculated departure from the previous curvature designs to a more modern and sleek structure with sharper lines.
2. Exceptional Luxury: The Silver Spirit is a symbol of extravagance and comfort. The interiors are sculpted with some of the most exceptional materials. Handcrafted wood veneers, plush carpets, and genuine leather upholstery present an atmosphere of refined luxury. Not to forget the picnic table affixed for the rear passengers, maintaining the brand's traditional design cues and reflecting the essence of lavishness.
3. Performance: The heart beneath the Silver spirit's body is a powerful engine. The early models were fitted with a 6.75-liter L410 V8 engine that provides stability and strength. However, what truly sets this machinery apart is the brand's commitment to 'waftability,' a term coined by Rolls Royce to describe the smooth and noise-free ride their cars offer, even at top speeds.
4. Unparalleled Comfort: A unique feature of the Silver Spirit is its adaptive ride control system – the Automatic Ride Control. A microprocessor monitors and adjusts the suspension settings depending on the road conditions, ensuring an incredibly smooth ride. With these comforts installed, a journey in the Rolls Royce Silver Spirit thus becomes a joyous experience.
5. Advanced Tech: The Silver Spirit provides a prowess of modern-day features. Self-leveling suspension, climate control, rear seat picnic tables, power-adjustable seating, and traditional analog gauges seamlessly blend the years-old Rolls-classiness with contemporary technological comforts.
6. Quality: Rolls Royce maintains a high standard of quality in every model, and the Silver Spirit is no exception, with the company's meticulous attention to detail evident in every feature. The production of these cars involved more handcrafting than machine assembly, embodying their finest level of precision, quality, and craftsmanship.
7. Limited Availability: Another unique aspect that adds to the Silver Spirit's charm is its limited availability. This car's exclusivity enhances its appeal, offering a taste of luxury that not many get to experience.
In conclusion, the Rolls Royce Silver Spirit dares to be different, exuding a timeless charm that captivates every luxury car enthusiast. From an exceptional exterior design to an impeccable interior, weapon-grade performance, unprecedented comfort, advanced tech features, unmatched quality, and limited availability, this car encompasses every element befitting the Rolls Royce tag. That's why the Silver Spirit isn't just another luxury car; it's a manifestation of craftsmanship, tradition, and innovation.
Return to Rolls Royce Silver Spirit