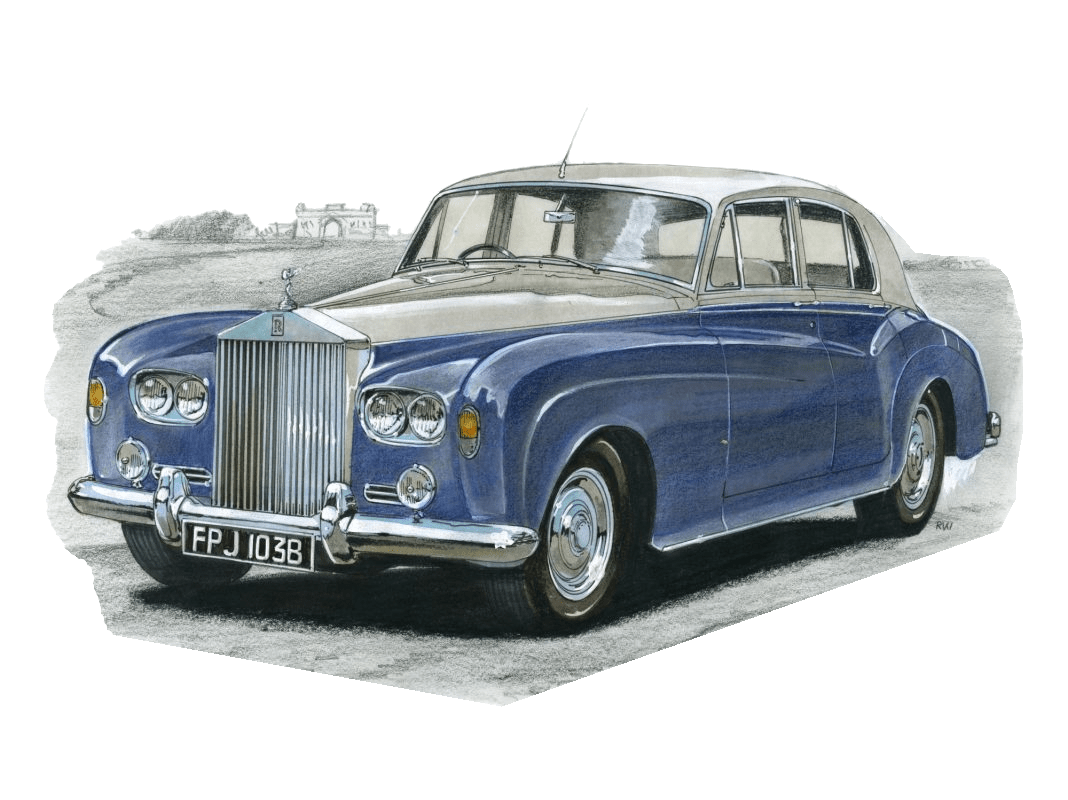 The Rolls-Royce Silver Cloud III symbolizes an iconic period in automobile history, renowned for its distinct blend of elegance and mechanical sophistication. As one of the most recognizable examples of luxury motoring, the Silver Cloud III was indeed an epitome of Rolls-Royce's pursuit of perfection in automobile manufacturing. In this article, we'll delve into the details of the engine capacity and power output of this classic vehicle.
Rolls-Royce typically refrains from providing granular details about its engines' power output. The engineering focus has always been on ensuring enough power and torque, and they've famously taken the line, "adequate" in terms of their engines' capabilities. However, let's dive into what we do know about the Silver Cloud III's impressive technical specifications.
The Silver Cloud III was equipped with a naturally aspirated 6.2 litre V8 engine. This powerful engine reflected a significant capacity enhancement from 4.9 liter inline-six engines used in previous models such as the Rolls-Royce Silver Cloud I. The change was initially introduced in the Silver Cloud II and was carried over into the Silver Cloud III.
In terms of power output, while Rolls-Royce didn't officially publish these figures, they indicated the new engine provided approximately a 30% increase from the previous version. With this in mind, it's estimated that the Silver Cloud III's engine delivered somewhere in the range of 200 to 230 brake horsepower.
Beyond just the raw power, several improvements were made to increase the efficiency and performance of the car. For instance, Rolls-Royce made changes to the compression ratio of the engine and included a new nitride-hardened crankshaft. Twin SU HD8 carburetors were fitted to allow for better overall performance.
Furthermore, the engine was paired with a 4-speed automatic transmission that ensured a smooth ride by offering excellent power delivery. The Silver Cloud III was capable of a top speed of around 114 mph. It could sweep from 0-60 mph in about 10.9 seconds – an impressive feat considering the size and weight of the car.
It's worth noting that much of the Rolls-Royce Silver Cloud III's prestige isn't solely pinned on its power output. The car's hand-built quality, unrivaled comfort, and remarkable attention to detail have always been part of how Rolls-Royce stood apart from other brands. Yet, without a doubt, the engine's capacity and power featured heavily in its reputation as one of the most longed-for Rolls-Royce cars in the marque's esteemed history.
In conclusion, the Rolls-Royce Silver Cloud III combined a potent 6.2-liter V8 engine with significant yet unspecified power output, offering an elegant balance of power and sophistication. Its progression over its predecessors demonstrated Rolls-Royce's commitment to innovation and luxury, all while faithfully maintaining the brand's timeless charm. The Silver Cloud III was, and remains, a pinnacle of automotive luxury, largely due to its powerful and 'adequate' engine.
Return to Rolls Royce Silver Cloud III