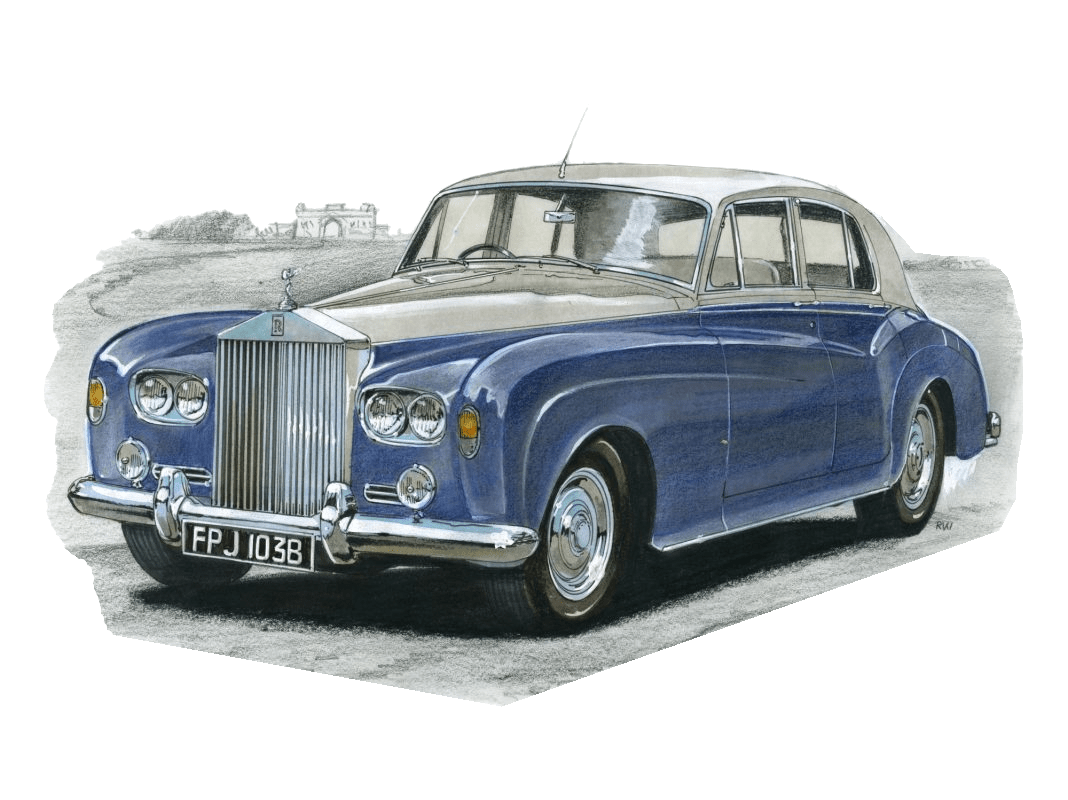 The Rolls-Royce Silver Cloud III, known as the epitome of luxury among vintage cars, still holds a residential spot in the historical annals of the automotive world with its high-profile blend of supreme luxury and distinct performance. One common query about this iconic classic relates to its top speed, inviting us to delve into the history and mechanics of the Silver Cloud III and analyze the swiftness delivered by this magnificent vehicle.
The Silver Cloud III, the final expression of the quintessentially classic Silver Cloud series from Rolls-Royce, was produced from 1963 to 1966, with only 2,044 units ever built. It flaunted a V8 engine with 6.2 liters capacity, sleeker body lines, and quad headlamps, giving it an impeccable style that signified wealth, class, and the British aristocracy.
When it comes to speed, the Silver Cloud III was not left behind and indeed solidified its reputation for being a high-performance luxury car. The Silver Cloud III's top speed was a lavish 183 kilometers per hour, or 114 miles per hour. For a car of its era and dimensions, reaching such a speed was quite a feat. The extraordinary combination of large-capacity engine, superb build quality, and mechanical refinement made this top speed possible for a car that weighed almost 2 tons.
Back in the mid-1960s, beating the 100 miles per hour milestone was a mark of performance that not many cars could achieve. Such a top speed was impressive considering the car's weight and class. Rolls-Royce, well-regarded for striking the perfect balance between comfort and performance, designed the Silver Cloud III in such a way that even at high speeds, the occupants still experienced the tranquillity and effortlessness that the brand is renowned for.
It is also vital to highlight that the Silver Cloud III had a power output of about 220 horsepower, and although Rolls-Royce never revealed exact figures, the transmission was a four-speed automatic Hydramatic from General Motors. The combination of a powerful V8 engine and muscular transmission system contributed significantly to its top speed.
The Silver Cloud III was one of the last Rolls-Royces built on a separate chassis, which allowed for diverse body styles, from James Young and H. J. Mulliner Park Ward's styled saloons, to the prestigious two-door convertibles and coupés. Each model, regardless of the body type, marked their presence with grandeur and performance, delivering the same top speed that became a remarkable part of its legacy.
In a nutshell, the Silver Cloud III's top speed of 114 miles per hour illustrated the brand's commitment to pairing luxury with performance. While it was the epitome of elegance and richness, it was nevertheless a performer that provided its elite clientele with exhilarating swift runs. Even today, the Silver Cloud III stands tall as a testament to its era's technological prowess, holding its top speed record as a symbol of its unparalleled blend of luxuriance and performance. With its high-status reputation and outstanding performance parameters, the Silver Cloud III continues to be an iconic figure in the chronicles of classic cars.
Return to Rolls Royce Silver Cloud III