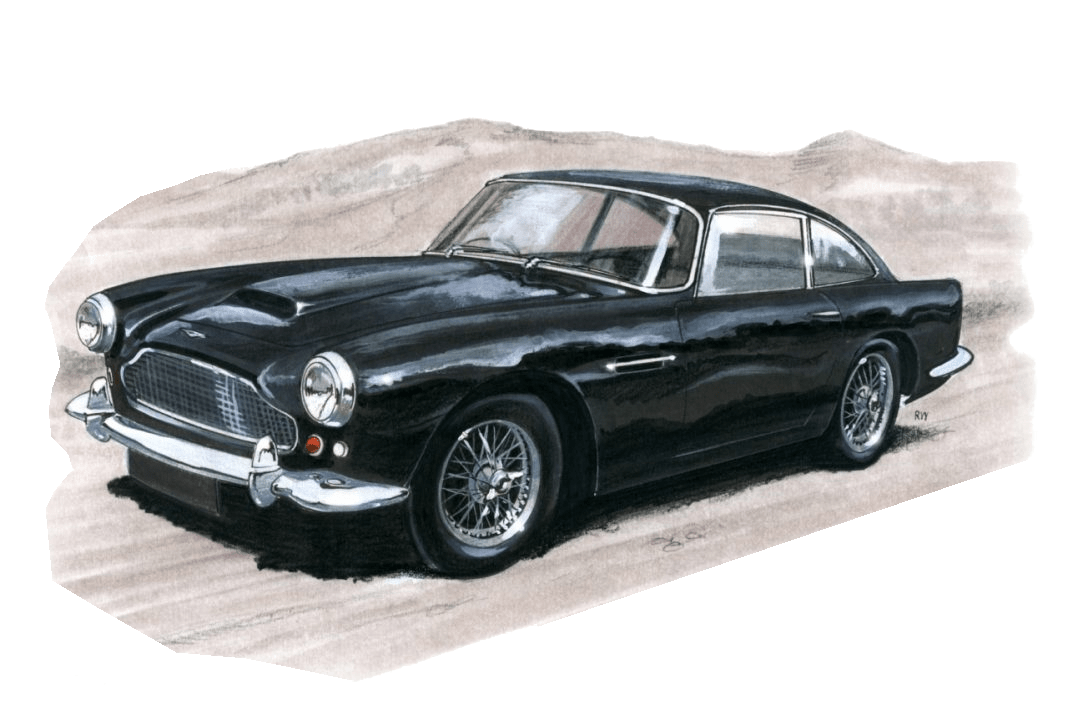 When it comes to luxury sports cars, few manufacturers can match the timeless elegance and sheer power of Aston Martin. Among its revered lineup of vehicles, the Aston Martin DB4 holds a special place in automotive history. The DB4, often regarded as a true automotive icon, represents a defining moment for the prestigious British brand.
The Aston Martin DB4 was first introduced in 1958 at the London Motor Show, marking a significant turning point for the company. Developed by the talented engineer Tadek Marek, the DB4 represented a departure from its predecessor, the DB Mark III, in terms of design and engineering.
The DB4 was the first Aston Martin to feature a completely redesigned chassis, incorporating a lightweight tubular frame with independent front suspension, and a live rear axle with coil springs. This innovative design not only enhanced the car's handling and ride quality but also provided a solid foundation for the powerful engine.
Speaking of power, the DB4 was fitted with a six-cylinder, 3.7-liter engine, which was capable of producing 240 horsepower. This tremendous power output allowed the car to reach a top speed of 140 mph (225 km/h) and sprint from 0 to 60 mph (0 to 97 km/h) in just over nine seconds. These impressive performance figures made the DB4 one of the fastest cars of its time.
Beyond its mechanical prowess, the Aston Martin DB4 also stood out for its exquisite design. The Italian coachbuilder Carrozzeria Touring was responsible for crafting the DB4's iconic bodywork, which featured clean lines, subtle curves, and a timeless aesthetic. This design language would become a hallmark of future Aston Martin models.
The DB4's interior was no less luxurious, offering a perfect blend of elegance and comfort. The cabin boasted high-quality leather upholstery, a wood-trimmed dashboard, and an advanced instrument panel. Aston Martin's attention to detail and craftsmanship were evident throughout the vehicle, cementing its status as a luxury grand tourer.
Throughout its production run, the DB4 underwent several improvements and variations. In 1962, Aston Martin introduced the DB4 Vantage, which featured three carburetors and increased power output to 266 horsepower. This version delivered even greater performance, with a top speed of 140 mph (225 km/h) and a 0-60 mph (0-97 km/h) time of just under eight seconds.
In 1963, the Aston Martin DB4 took another leap forward with the introduction of the DB4 GT, a lighter and more agile version of the original DB4. The GT variant featured more aerodynamic bodywork, lightweight aluminum construction, and the same engine as the DB4 Vantage, tuned to produce 302 horsepower. Only 75 DB4 GTs were built, making it a highly sought-after and valuable classic today.
In total, approximately 1,200 Aston Martin DB4s were produced between 1958 and 1963, including both the regular coupe and convertible Volante models. While the DB4 was eventually succeeded by the DB5, the DB4's impact on Aston Martin's legacy is undeniable. Its combination of performance, elegance, and cutting-edge engineering set a new standard for luxury sports cars.
Even today, more than six decades after its introduction, the Aston Martin DB4 remains an automotive icon and a symbol of timeless design. Its influence is still evident in Aston Martin's current lineup, and collectors and enthusiasts continue to covet this legendary piece of automotive history.