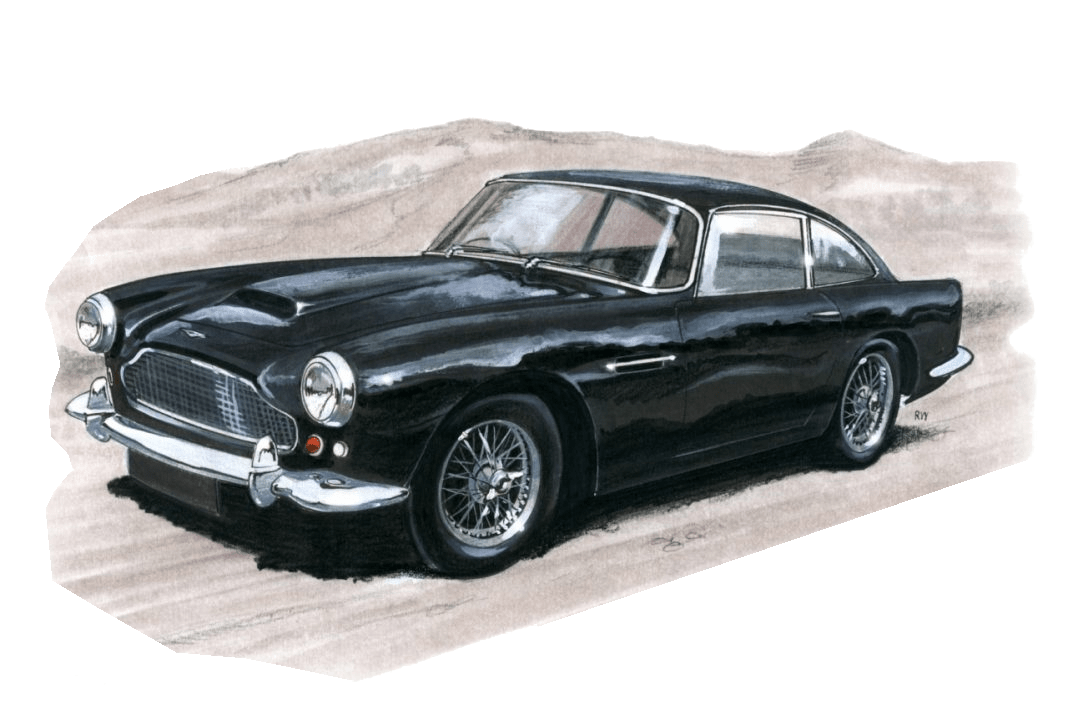 The Aston Martin DB4 is a pivotal model in the history of luxurious British sports cars. Produced by the renowned automotive manufacturer Aston Martin from 1958 to 1963, the DB4 marked the evolution of Aston Martin into a global powerhouse.
The DB4 was a departure from the design language of previous models. It was the first Aston Martin to carry the 'Superleggera' body construction – Italian for 'superlight'. The car was designed by Italian design house Carrozzeria Touring in Milan, utilizing their patented lightweight body construction technique.
In terms of specifications, the DB4 was powered by a 3.7-liter, inline six-cylinder engine developed by Tadek Marek. The engine could produce 240 horsepower, an impressive feat for the time, and allowed the car to attain speeds of up to 140 mph. Also, the DB4 was capable of accelerating from 0 to 60 mph in just 9 seconds, largely thanks to its lightweight construction.
The DB4 had a plush and sophisticated interior, often finished in leather and fine wood, reinforcing its status as a luxury sports car. To increase comfort and driveability, the car featured rack and pinion steering and, later models introduced disc brakes on all four wheels, a sign of innovation and focus on performance.
The DB4 had five series (referred as DB4 Series I, II, III, IV, and V) and each had slight modifications and improvements over the previous model in response to customer feedback and the demands of the market.
One variant of the DB4 model worth mentioning is the high-performance DB4 GT. Produced from 1959 to 1963, the DB4 GT had a more powerful engine, a shorter wheelbase, and a lightweight construction to boost its speed and performance. Only 75 units of this model were produced.
Another notable version was the Aston Martin DB4 Convertible, first unveiled at the 1961 London Motor Show. It added another dimension to the DB4 range, providing an open-top driving experience combined with the performance of a sports car.
Despite being replaced by the Aston Martin DB5 in 1963, the DB4 had left its mark as a symbol of British luxury and performance. Given its distinct design, its significant role in shaping Aston Martin's future, and its limited production run, the DB4 is a prized possession among classic car collectors and enthusiasts. Today, the importance of the Aston Martin DB4 continues to be celebrated, enhancing Aston Martin's legacy in the realm of luxury sports cars.
Top questions about Aston Martin DB4 (FAQ):