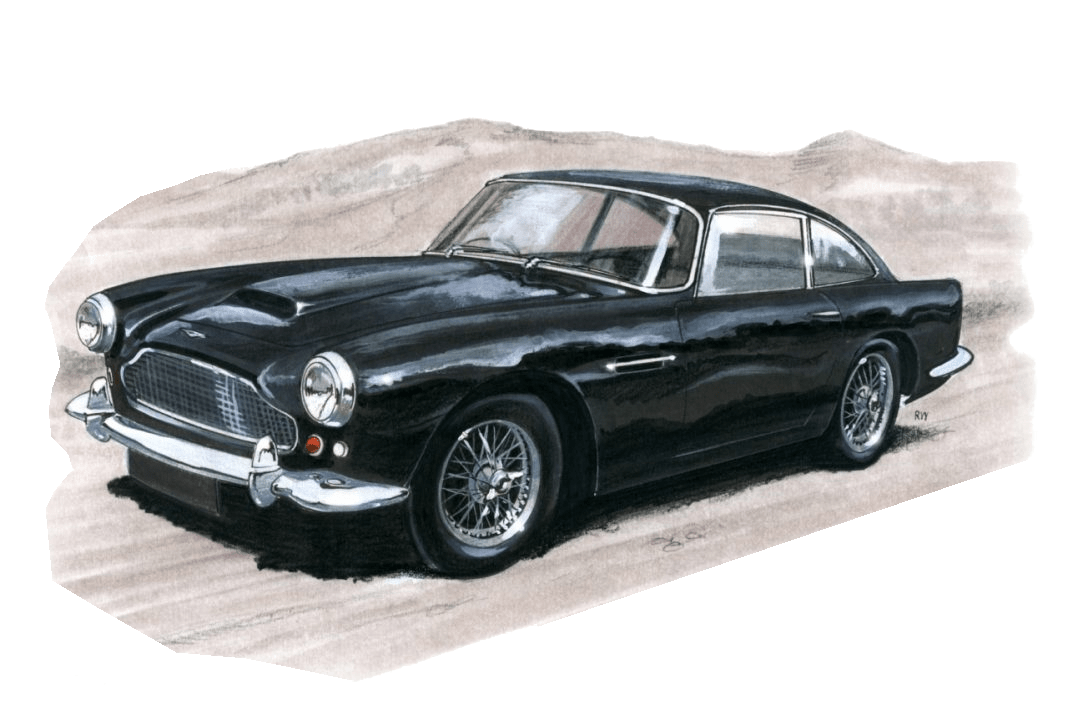 The Aston Martin DB4 is a legendary car that holds a special place in automotive history. Unveiled at the 1958 Paris Motor Show, the DB4 represented a significant milestone for the British luxury car manufacturer. Developed with the intent to revive the company's dwindling fortunes, the DB4 ended up becoming much more than just a savior for Aston Martin—it became an iconic model known for its exceptional design and performance.
When Aston Martin embarked on the development of the DB4, the company was struggling financially and lacked a competitive model in its lineup. At the time, Aston Martin's management realized that they needed to build a car that could not only compete with the popular sports cars of the era but also generate the necessary sales and revenue to keep the brand afloat.
Under the leadership of David Brown, the owner of Aston Martin, a team of skilled engineers and designers was assembled to create the DB4. The overall purpose of the project was to create a Grand Tourer that would incorporate cutting-edge technology, elegance, and high performance in a single package—a fusion of power and luxury.
The DB4's original purpose was to serve as Aston Martin's foray into the highly competitive sports car market. It was intended to challenge the dominance of the prestigious Italian marques, such as Ferrari and Maserati, on both the road and the racetrack. The development team left no stone unturned in their quest to create a true British sports car that could rival the best from around the world.
In terms of design, Aston Martin turned to Carrozzeria Touring Superleggera, an Italian coachbuilder renowned for their lightweight construction techniques. The result was a strikingly beautiful body design characterized by clean lines, a long hood, and a sleek, aerodynamic silhouette. The DB4's design was not only visually appealing but also highly functional, allowing for enhanced performance and handling on the road.
Beneath the elegant exterior, the DB4 housed a powerful 3.7-liter inline-six engine, capable of producing 240 horsepower. This impressive power, combined with the car's lightweight construction, allowed the DB4 to achieve remarkable performance figures for its time. With a top speed of 140 mph (225 km/h) and a 0-60 mph (0-97 km/h) time of less than nine seconds, the DB4 was a force to be reckoned with.
Despite its intentions as a Grand Tourer, the DB4 also found success in motorsport. It achieved numerous victories in various racing events, including Le Mans, making a statement about its outstanding performance and durability.
The original purpose of the Aston Martin DB4 was to revitalize the brand by offering a sophisticated, high-performance sports car that would attract customers from all over the world. It succeeded far beyond the company's expectations, becoming synonymous with style, luxury, and excitement. Even today, the DB4 is considered an automotive icon and a testament to Aston Martin's commitment to crafting exceptional automobiles.