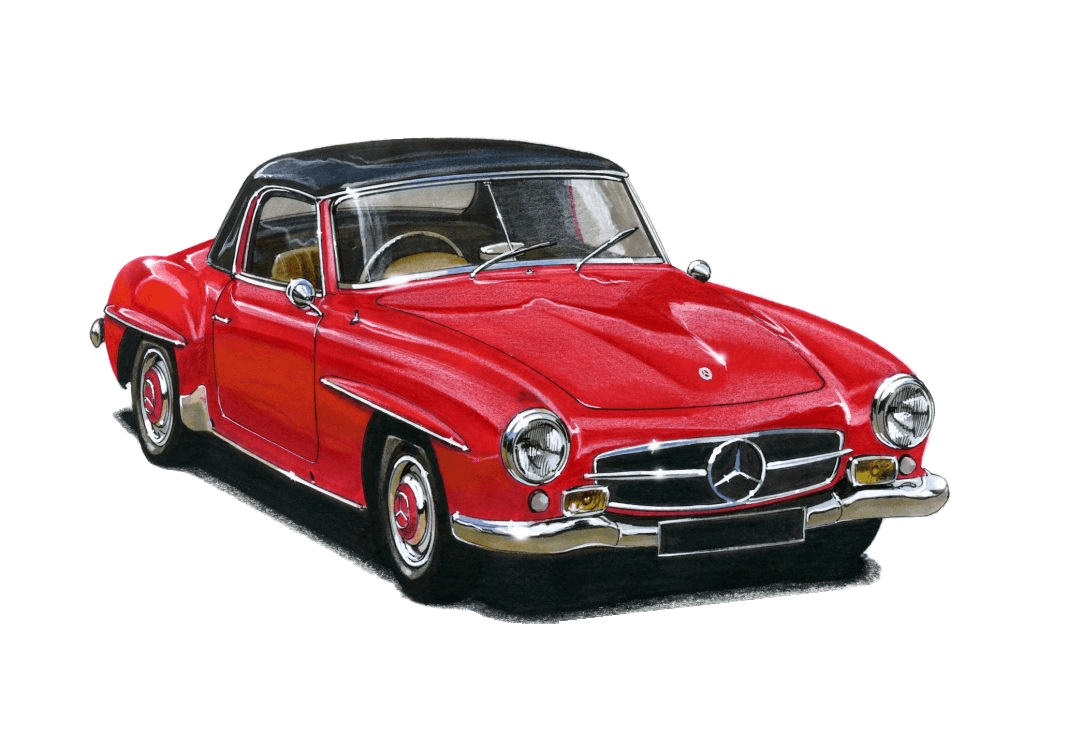 The Mercedes Benz 190SL is an iconic classic car produced by the revered German auto manufacturer from 1955 to 1963. Known for its elegance and quality, the two-door luxury roadster is considered a significant part of Mercedes' illustrious history.
Launched at the 1954 New York Auto Show, the 190SL arrived as a less expensive, more manageable alternative to the high-performance Mercedes 300SL 'Gullwing'. The design of both the 190SL and 300SL was spearheaded by Mercedes-Benz's chief developing engineer, Rudolf Uhlenhaut.
Both cars boasted similar design cues, with the 190SL featuring a monocoque chassis, and a control-arm front suspension, suggestive of the 300SL. However, instead of the 300SL's direct-injection, the 190SL featured an M121 BII 1.9 L straight-four SOHC engine that could generate 104 horsepower. This engine was coupled to a four-speed manual gearbox, allowing for a 0 to 60 mph acceleration in about 13.3 seconds – a respectable figure in the era.
The 190SL was equipped with drum brakes all round and came in two variants. The most popular was the soft top Convertible, while the other was a 'Coupe' with a removable hardtop. Luxuriously appointed, and designed with spacious interiors, the 190SL offered room for two passengers and luggage, making the car versatile and practical for touring.
The production run of the Mercedes Benz 190SL ended in 1963 after a total of 25,881 cars were built, but its impact on the motoring world endured. Over the years, these cars have become increasingly desirable and valuable among collectors and enthusiasts, thanks to their striking good looks and the fact that they signify a distinctive era in Mercedes-Benz's long-standing history.
Despite being more pedestrian than its big brother, the 300SL, the 190SL is a collector's item today, admired as an accessible entry point into the classic Mercedes-Benz ownership. Its distinctive elegance, enjoyable driving experience, and undeniable historical significance define the enduring charm of the Mercedes-Benz 190SL.
Top questions about Mercedes Benz 190SL (FAQ):