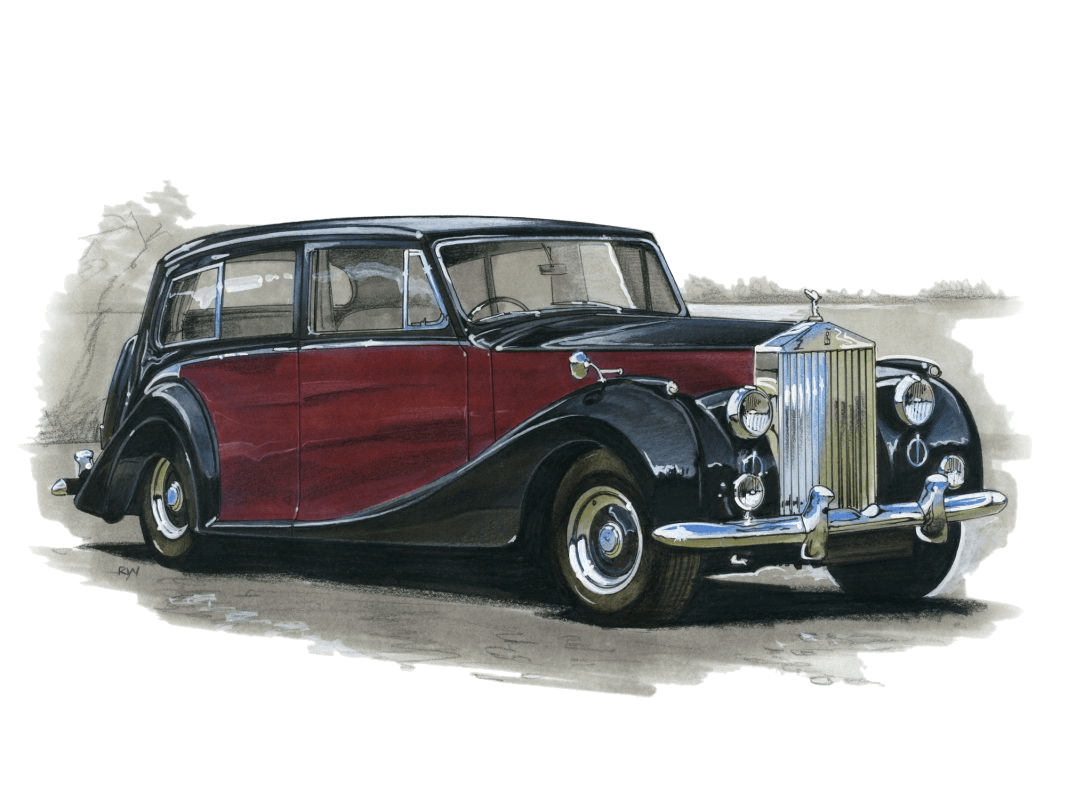 The Rolls-Royce Silver Wraith holds a special place in the history of luxury automobiles. Introduced by the British car manufacturer in 1946, it was the first post-war Rolls-Royce model and was made at the Crewe factory in the United Kingdom.
The Silver Wraith was built on a separate chassis with an independent front suspension system – a first for the automobile manufacturer. This made for a smoother and more comfortable ride, elevating the luxury driving experience that Rolls-Royce is known for.
Initially, the Silver Wraith was fitted with a 4.3-liter, inline six-cylinder engine, which was later increased to a 4.6 liter, and finally a 4.9 liter in 1951. The larger engines improved the car's performance, particularly because they had to carry very heavy coachwork – one of the defining features of the Silver Wraith. In fact, most Silver Wraiths were delivered as a rolling chassis to independent coachbuilders who created bespoke bodies on behalf of the clients.
The car body designs were grand and elegant, with traditional limousine-style bodies being the most popular among buyers. The variety of coachwork available, ranging from limousines to convertibles and landaulettes, made each Silver Wraith unique.
In terms of its interior, the Silver Wraith was furnished with high-quality upholstery, polished wood, and chrome details, embodying the opulence of Rolls-Royce.
After 1949, a long-wheelbase version of the Silver Wraith became available, adding even more room for rear passengers and appealing to those desiring to be chauffeur-driven.
The production of the Silver Wraith ceased in 1959, with a total of 1883 units made during its 13-year run. Its successor, the Rolls-Royce Phantom V, took its place.
Today, because of their beauty, elegance, and rareness, Rolls-Royce Silver Wraiths are coveted by classic car collectors globally. The Silver Wraith not only marked the resurrection of Rolls-Royce following World War II but also set a new standard for luxury cars of the era – a legacy that continues to be felt throughout the Rolls-Royce lineup.
Top questions about Rolls Royce Silver Wraith (FAQ):